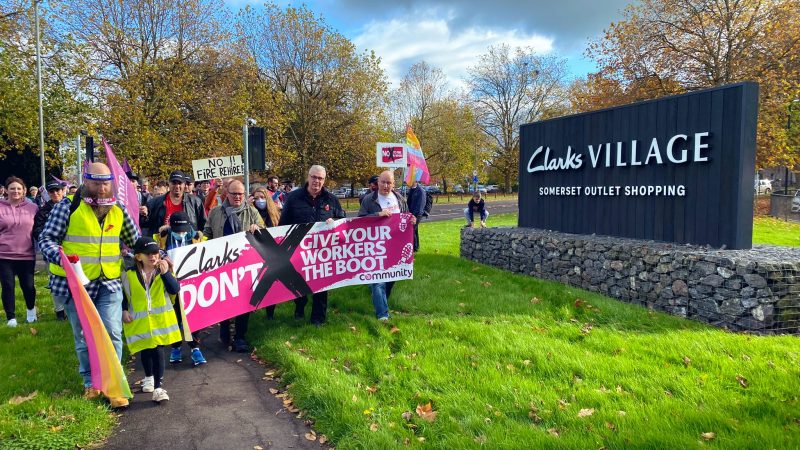 In October, our members at the Clarks distribution centre in Street, Somerset, began industrial action over fire and rehire. The company pushed for their employees to accept far-reaching reduced conditions, with everything from a reduction in hourly wage, sick pay and annual holidays, to a removal of ten-minute coffee breaks and complimentary hot drinks.
As we announced at the start of the month, this strike is now over. Our members pay has been protected, and the threat of fire and rehire has been withdrawn. This is a fantastic result, and one that we could not have achieved without the countless people who gave us their support.
Over the past couple of months, thousands of people from across the country have come out in solidarity with those on the picket line. They sent messages, signed petitions, held protests, donated food and lobbied Members of Parliament. Together, we showed that there is power in a union, and we are much stronger when we stand together.
This one battle may be over, but many more remain. Fire and rehire is still all too prevalent in this country, as we've seen at Weetabix and many others. Until the practice is banned, it could happen to anyone. Now, we need to build upwards. 
Fire and rehire needs to be opposed at every level in our society – in the workplace, on the streets, and in parliament. We need to build a grand coalition of unions, workers, good employers, politicians and even business owners with the sole aim of outlawing this practice once and for all.
Fire and rehire is rightfully a universally loathed policy. Even Jacob Rees-Mogg, Conservative MP for North East Somerset, said the tactics "shame businesses". Keir Starmer has also previously called for fire and rehire to be illegal.
Crucially, it is also bad for business. Polling by Survation commissioned by Community indicated that 56% of consumers are less likely to use a business once knowing that they use fire and rehire. Whatever costs may be saved through fire and rehire, could any business survive losing half its customers?
Previous attempts to outlaw fire and rehire at a parliamentary level have failed – but with enough pressure and by keeping the issue on the agenda, we will find a route to success. As a movement, we are united in our opposition to fire and rehire. We must continue to use our strength in numbers and advocate for change. There are many good employers out there who would never use fire and rehire – we should celebrate them and have them join us as we work to end these practices.
We have shown in Somerset that we can fight it. There is a coalition in existence in this country that would be able to see the back of this practice – we now just need to bring it together. We must build on our victories, and take them across the country. In every workplace, at every level, we must work together to end fire and rehire for good.
More from LabourList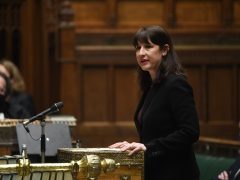 News
Labour has urged the government to close a "major tax loophole" in the windfall tax ahead of a…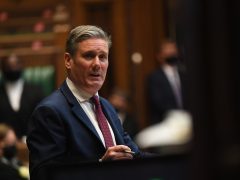 News
The Labour Party is preparing to make several significant policy interventions on the economy to combat the rapidly…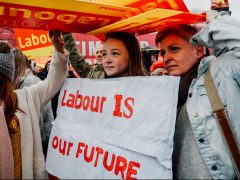 Comment
This summer marks the rebirth of a national Labour students organisation. Its predecessor, marred by factionalism and disagreement,…