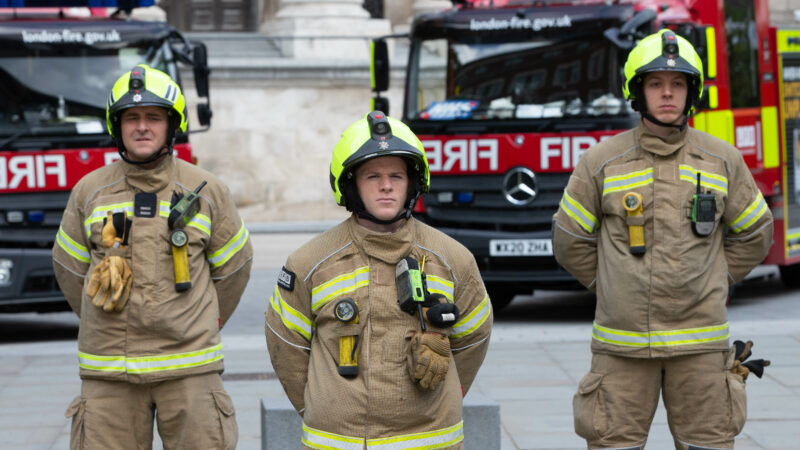 The Fire Brigades Union has announced that firefighters will take strike action following a ballot that saw 88% vote yes on a 73% turnout, a result that the union described as a "decisive mandate".
Announcing the result of the ballot this afternoon, the FBU said unless a new pay offer is made in the next ten days, it will announce a "series of strike dates" – which would be the first nationwide firefighters' strikes since 2003.
FBU general secretary Matt Wrack said: "Firefighters across the UK have spoken. The Fire Brigades Union has a decisive mandate for strike action.
"This is an overwhelming vote for strike action against an offer which would mean further significant cuts to real-terms wages for firefighters and control room staff. They have already lost at least 12% of the value of their pay since 2010.
"This is an absolute last resort for our members. The responsibility for any disruption to services lies squarely with fire service employers and government ministers. Rishi Sunak's government has refused to make funding available for a decent pay offer to firefighters and control staff.
"Firefighters were among Britain's Covid heroes who kept frontline services going during the pandemic. The Prime Minister has badly misjudged the public mood by imposing pay cuts on key workers.
"Our members risk their health and safety, and sometimes their lives, round the clock to keep people safe and serve their communities. However, with inflation and energy bills rocketing, they are now increasingly struggling to pay the bills or to afford the basics.
"The government and the employers have the power to stop strikes from happening by making a credible offer that can resolve this dispute. The ball is in their court.
"We have delayed calling strikes to allow the employers to meet us and to make a new offer. I hope they take that opportunity. Otherwise, in the coming weeks, we intend to announce a series of strike dates and industrial action."
The strike ballot opened on December 5th. Speaking at the time, Wrack warned that firefighters' and control staff's living standards were "in peril" after years of "derisory pay increases" and a pay offer "well below inflation". He added: "Strike action is always a last resort, but we are left with no other option."
The FBU said firefighters and control staff had been offered a 5% pay increase, which was rejected by members in a consultative ballot in November, with 79% voting against on a turnout of 78%. The current rate of inflation is 9.2%.
Commenting on the strike ballot result, Shadow Home Secretary Yvette Cooper said: "Firefighters run towards danger when the rest of us run away. They put their lives and their health at risk to rescue others and they need fair pay and conditions.
"No one, including firefighters themselves, wants a strike. It is this Conservative government's reckless behaviour that has crashed the economy, and their failure to get a grip on inflation means working people are struggling more and more. This is their mess to fix.
"It's up to the Home Secretary to get around the table and talk. She should be doing everything she possibly can to negotiate a deal and prevent a strike."
The firefighters' union has repeatedly criticised government cuts to the fire service. In March last year, the union revealed that government funding for fire and rescue services in England had been cut by £139.7m since 2016-17, 13.8% in cash terms over the five-year period.
Wrack stressed at the time that the "devastating cuts" would "worsen public safety, firefighter safety, and the damage wreaked on homes, businesses, and the environment by fires, floods and other emergencies" and said they showed "this government's contempt for a vital service".
More from LabourList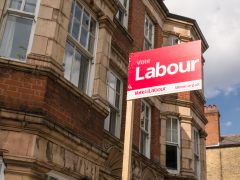 Comment
Swindon Labour was delighted and excited to welcome Keir Starmer, Angela Rayner, Rachel Reeves and a host of…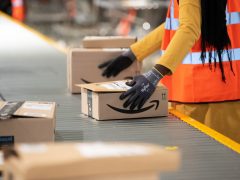 News
GMB has warned of a "summer of strike chaos" at Amazon after the union announced six further days…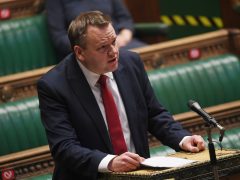 News
Nick Thomas-Symonds has argued that the "devil is in the detail" of the UK's agreement to join the…