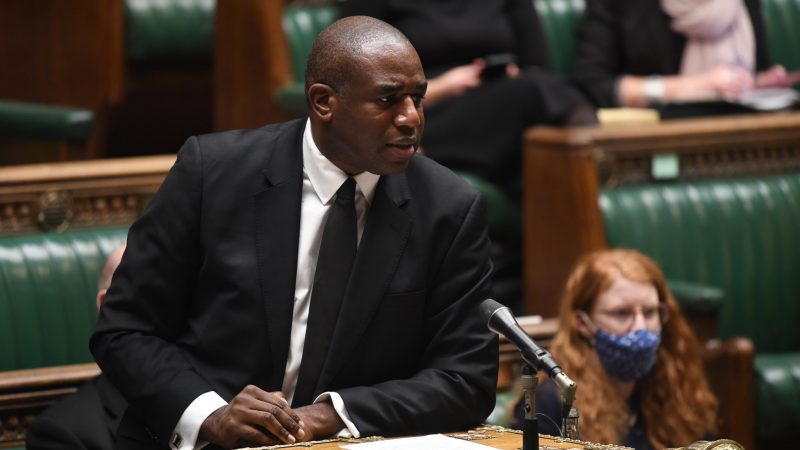 David Lammy will say that the government's "ideological leadership and reckless choices" have left Britain "increasingly disconnected" from its allies in a speech setting out Labour's plans to "reset" UK foreign policy.
In a speech at the Chatham House think tank on Tuesday, the Shadow Foreign Secretary is expected to argue that the actions of the government have resulted in a country with an economy "in crisis" and a "tarnished international reputation". 
Lammy will tell attendees: "It doesn't have to be this way. The UK is home to cutting-edge technology and services, world-leading universities, vibrant cultural industries, and it has the potential for unparalleled global connections. 
"Labour will reset our foreign policy to create a Britain Reconnected – for security and prosperity at home. With the right priorities, the right partnerships and the right values, Britain can, and will, thrive."
Lammy is expected to say: "Foreign policy has never been so important in shaping the daily lives of people in Britain. At no point has national success been so tied to the forces of global change."
The Labour frontbencher will outline the approach Labour would take to foreign policy, which he said would give the UK's international engagement the "clarity of purpose it currently lacks".
Lammy will announce that a future Labour government would produce a mission statement for the Foreign Office based around five goals, which together form Labour's contract with the British public on foreign policy: creating a "Britain Reconnected, for security and prosperity at home".
Labour's five goals centre on security, prosperity, climate action, international development and diplomacy. Its policy proposals on security include establishing a new UK-EU security pact and seeking new cooperation across foreign policy through regular summits to "tackle Europe's shared threats".
The party announced that it would create a new joint FCDO-Home Office state threats cell, which would work in partnership with intelligence and security agencies, as well as backing calls for the US, Britain and the EU to join forces to create a new transatlantic anti-corruption council.
On prosperity, Labour said it would seek to improve relations with the EU while remaining outside of the single market and customs union, including through amending the Northern Ireland protocol and reducing friction on food, agricultural, medical and veterinary goods.
The party said it would ensure Britain "leads the way in the industries of the future" through its green prosperity plan and pledged to publish a strategy on global supply chains within its first parliamentary session.
Labour said it would advocate for climate action to become a fourth pillar of the United Nations and work with allies and partners to create a new international law of ecocide to "criminalise the wanton and widespread destruction of the environment".
Labour will also seek to form a 'clean power alliance' – or 'inverse OPEC' – of developed and developing nations committed to 100% clean power by 2030, a policy set out by Keir Starmer at the World Economic Forum in Davos last week.
The party plans to take a "new approach" to international development, which it said would be "based on partnership, not just aid, to build links and growth to benefit both the developing world and the UK". It said it would legislate to ensure that Labour's aid budget helps address climate change "as a priority".
Labour's policy proposals on diplomacy include working to restore Britain's soft power, legislating for a new legal right to consular protection for Britons abroad and beginning a "diplomatic push" to reform multilateral institutions, including a campaign to reform the UN Security Council following Russia's invasion of Ukraine.
More from LabourList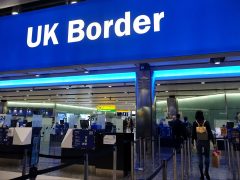 Columnist
Does Labour think that immigration to Britain should be lower? The party found the question hard to answer…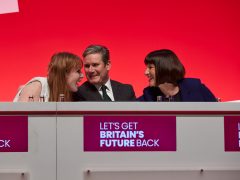 Columnist
The crisis in public services is visible to every British citizen. Waiting lists, crumbling buildings, exhausted staff. All…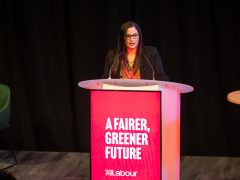 News
"If an election was called tomorrow, as a member of the national executive committee, I feel confident that…