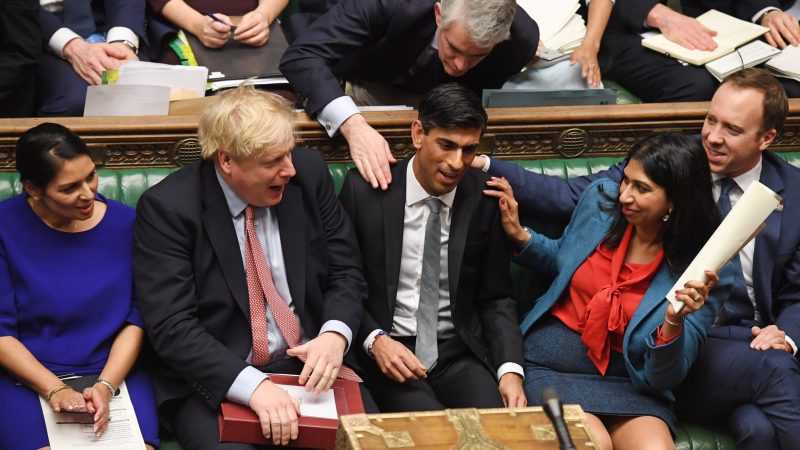 Sign up to LabourList's morning email for everything Labour, every weekday morning.
Cast your mind back to not quite three months ago. Rishi Sunak is delivering his first speech as Prime Minister outside No 10. "This government will have integrity, professionalism and accountability at every level," the new Prime Minister declared. "Trust is earned. And I will earn yours." Fast forward to the present day, how do we think that's going? First off, there was outcry over Suella Braverman's reappointment as Home Secretary just days after she resigned from the role reportedly over a data breach (though it has been alleged that she committed "multiple breaches" of the ministerial code). This was swiftly followed by the Gavin Williamson bullying scandal, which led to his resignation. Just a week later, attention turned to the conduct of another key Sunak ally, Dominic Raab, who was accused of creating a "culture of fear" during his previous stint as Justice Secretary. And then came the allegations against Tory peer Baroness Mone, who is alleged to have received millions of pounds from the profits of a PPE firm she recommended to ministers.
The Prime Minister is now facing calls to sack Nadhim Zahawi after it emerged that the Tory Party chairman paid a penalty to HMRC over unpaid tax while he was serving as Chancellor. On the broadcast round this morning, Jonathan Reynolds argued that Zahawi's position is "completely untenable", adding: "The Prime Minister's got to act, and we'll see that very quickly today." According to the BBC, the tax dispute was resolved between July and September last year, with Zahawi thought to have paid approximately £5m. If that wasn't enough, The Times reported this morning that Zahawi falsely claimed that he had not exchanged messages with David Cameron when the former Prime Minister was trying to secure government loans for Greensill Capital. He later admitted that he had messaged Cameron but that the texts had been deleted.
As with the Williamson and Raab bullying allegations, it seems integrity scandals come in pairs under this government. Labour has called for an investigation into claims that the now chair of the BBC helped Boris Johnson arrange a guarantee on a loan weeks before the then Prime Minister recommended him for the role at the broadcaster. Johnson – who has taken yet another conveniently timed trip to Ukraine – has denied any conflict of interest over the appointment of Richard Sharp, a Tory donor. Shadow Culture Secretary Lucy Powell has argued that the BBC "derives its public trust and national standing from its independence and impartiality", adding: "It is vital that the public and parliament can have trust in this process and it is free from any real or perceived conflict of interest."
Reynolds told viewers this morning that he is "fed up" and "frustrated" about stories like these and the extent to which they distract from other issues, such as the cost-of-living crisis. Labour has time and again pointed out the hypocrisy of Sunak's pledge to deliver integrity, an obvious attempt to distance himself from the Conservatives' record over the past 13 years. But the rot goes to the very heart of the party. Don't forget that Zahawi is not the first Chancellor to have faced a scandal over their taxes in the last year. It was during Sunak's own tenure in the role that it first emerged that his wife had claimed non-dom status in the UK and had continued to do so while her husband was in charge of tax policy.
Fancy coming and working with us? Applications to become the new editor of LabourList close today. This is a fantastic opportunity to join our team at a busy and exciting time for the Labour Party and wider labour movement. With the next general election in the not too distant future, why wouldn't you want to come along for the ride? To apply, please send a two-page CV or LinkedIn profile with a short note on why you are interested in the role to [email protected].
Sign up to LabourList's morning email for everything Labour, every weekday morning.
More from LabourList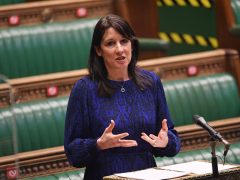 News
Rachel Reeves has argued that the Tories "have no plan for now, and no plan for the future"…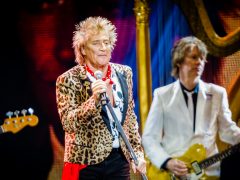 Daily email
The Tories appear to be at risk of losing a key demographic at the next election: 70s rock…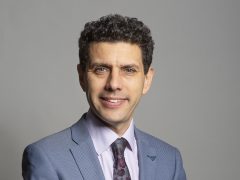 Comment
The theme of this year's Holocaust Memorial Day is ordinary people. Ordinary is often used as shorthand for…