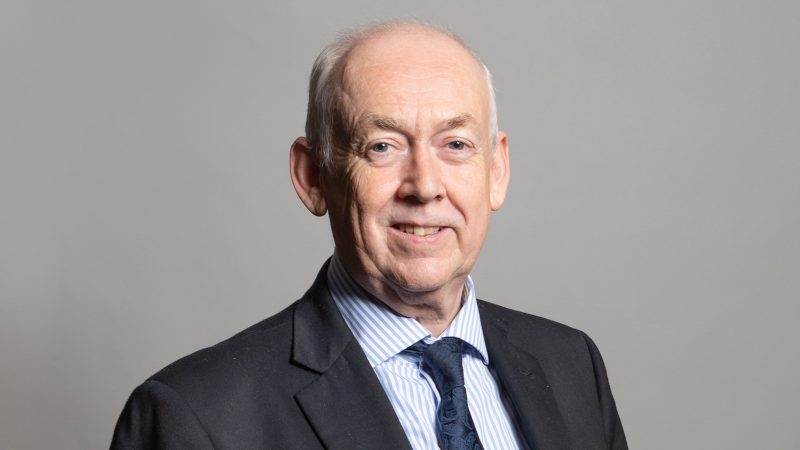 After she is hauled before MPs to explain a botched operation that's gone viral, Spy Chief M, also known as Judi Dench, vents her frustration: "Christ, I miss the Cold War."
This begins the James Bond film, Casino Royale, where the enemy is a shadowy non-state global terror syndicate. M is bemoaning the breakdown of the symmetrical and ordered relations that stopped the Cold War going globally hot, although many countries suffered kinetic proxy wars. Today, that scene from Casino Royale seems apocalyptic. Many threats now emanate from non-state bodies and concern cross-border issues. The list includes organised crime such as people-trafficking and cybercrime, terrorism, and the accelerating pace of climate change as well as populism and disinformation fuelled by big tech companies.
But hostile states have also returned to prominence, exploiting the internet (even when banned at home) and waging what seemed at one time to be old-fashioned wars replete with tanks, trenches, and artillery on the European continent. Boris Johnson had previously pooh-poohed the idea that tanks mattered anymore.
Fortunately, the west got its act together after the 2022 invasion of Ukraine and we no longer hear talk about the "Westlessness" that concerned many just a few years back. To Putin's surprise, we helped the victim, Ukraine, which is shredding Putin's delusions and needs to win its freedom. Fortunately, too, the Corbyn leadership's delusions about national security are a fading bad memory.
The laughable but vote-losing low point was his suggesting we ask Russia if the chemical weapon it used in Salisbury was theirs, with Corbyn only backtracking when his defence frontbench team insisted on articulating a sensible, patriotic position. Doubts about Corbyn's defence credibility helped encourage Putin to think the West was a decadent soft touch. As did Trump and a wider cast of populists.
The Corbyn legacy 'Stop the War Coalition' is a shadow of its former self and issues increasingly ridiculous pleas for a settlement in Ukraine that ignore Russian responsibility and even attack President Zelensky for "spouting pro-war rhetoric". It blames the "warmongering" west for ramping up confrontation when we are rightly giving Ukraine the means to defend itself. Fortunately, however, that old void in Labour foreign policy thinking is being filled admirably by our new leadership, which is retrieving the best of Labour's historical record: for instance, the Attlee Labour Government's leadership in establishing NATO.
Shadow Foreign Secretary, David Lammy, recently delivered a comprehensive speech on foreign policy that is coherent in its perspective and rich in policy detail. The speech at Chatham House attracted a large audience eager to hear from the man they see as the next Foreign Secretary. David Lammy described a deeply divided world characterised by geopolitical competition, with bloody war on our continent, and a world economy splitting into blocs where "weaponised interdependence" is driving a new polarised disorder. Distinctions between foreign and domestic policy are increasingly blurred. Old industries have not yet replaced by the green jobs of the future. Communities have been eroded. The nation feels lost and disconnected. We should, he argues, seek to take back control but not by going it alone. Our foreign policy must put pragmatism over ideology with the theme of "Britain Reconnected" and five major goals.
These are: strong armed forces; championing UK prosperity by leading the industries of the future; climate action as an engine of growth – decarbonisation is also a vital national security imperative and "the faster we can transition to clean power, the quicker we can undermine Putin's war effort"; international development, to promote our security, health and jobs; and better diplomacy to re- establish the UK as a "diplomatic entrepreneur" – a trusted, reliable, and influential partner, also protecting Britons abroad.
Notable and meaty policy aims include a new UK-EU security pact to complement NATO and regular EU/UK summits and structured dialogue. The £28 billion Green Prosperity Plan will boost our world leadership in wind power and renewable research. National resilience is vital because global supply chains and sources of technology critical materials like cobalt and lithium make us vulnerable. We would produce a semiconductor strategy. The nearby European market is vital, but the reality of a Tory Brexit has damaged our economy. Re-joining the EU is off the table. However, building a positive relationship with the EU post-Brexit needs to be a priority. We might be outside of the EU, but that does not mean we should be divorced from everything European. This expansive and extensive speech shows leadership in actively planning the huge task of reconnecting the UK to the world.
A companion speech by Shadow Defence Secretary, John Healey, to the Royal United Services Institute is also rich in analysis and detail. Labour's four core principles are: NATO and the nuclear deterrent; UK security in Europe, the North Atlantic and the high North; dedication to international law and human rights; and a determination to direct British defence investment first to British business. The development of an explicit defence industrial strategy, based on sovereign capability, should be central to Labour's defence perspective. I would argue that the integration of a defence industrial policy into a wider industrial policy needs now to be a priority.
John Healey correctly argues that there is a void in government vision about "what next." No new money for defence, which is being squeezed even further, just as threats against the UK are increasing. Tory strategy is flawed. The "tilt" to the Indo-Pacific neglected NATO due to "a post- Brexit blindspot" that left "a Europe-shaped hole in British security strategy." Asia matters but "our Indo-Pacific military commitments need realism. British Armed Forces are ill- served by leaders pretending they can do everything, everywhere." Instead, he says, "Britain needs a national strategy, which is relentlessly pragmatic and patriotic in promoting the security and prosperity of our people."
Our leadership is now prepared for the foreign and defence challenges Labour will face if we are elected. Its thinking now needs to be better understood by the wider party. It is not a question of whether enough activists are able to learn to parrot where Labour stands on the minutiae of foreign and defence policies. What is important though is that party members and key opinion formers, at home and abroad, have a clear idea of where Labour stands on key issues and the nature of the alliances we will have.
Keir Starmer has clearly set out the five missions which will form the basis of the work of a future Labour government, and he has recently visited Ukraine and forcefully indicated that Britain under Labour will be staunch defenders of Ukraine and vigorously uphold the international rule of law. Come the election, foreign and defence policy may not be a huge vote-winner, but ambiguity and lack of clarity about security is a sure vote loser. The electorate understand that the first duty of any government is to protect and safeguard its citizens.
We should also remember that few predicted the blizzard of bloody changes in global politics in the last year. It seemed completely unthinkable, for instance, that Russia would move from apparent bluffing on the border to invading Ukraine nearly a year ago. A European spy chief caught on the hop in Kyiv had to be rescued by his country's special forces. We cannot know whether China will violently subjugate democratic Taiwan and seek a stranglehold on sea trade routes and microchips which we now have with everything technical. We have no idea if or where a human-made humanitarian disaster or genocide could threaten millions of people and our own interests.
Such unknown unknowns go with the territory of foreign and security policy. Our diplomats and spies are thinking about these eventualities 24/7 and Labour will boost their ability to predict and prepare us for difficult decisions.
M had James Bond to hand. This is where fiction and fact part company. The security challenges we now face or could face will be solved by a Labour government with a huge domestic and foreign policy programme. We all need to be alert, pragmatic, and hard-headed in tough and dangerous times.
More from LabourList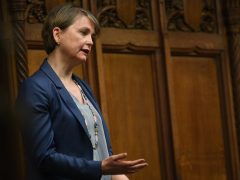 News
Yvette Cooper has declared that the government's announcement of plans to house asylum seekers in military sites as…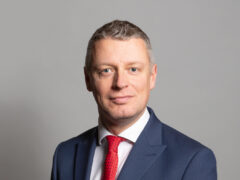 Comment
Labour is the party of housing. A decent, affordable home for all runs in our DNA. We know…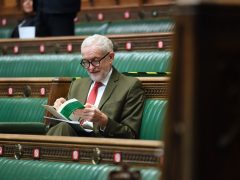 Daily email
The national executive committee yesterday voted to block Jeremy Corbyn from standing as a Labour candidate in the next general…