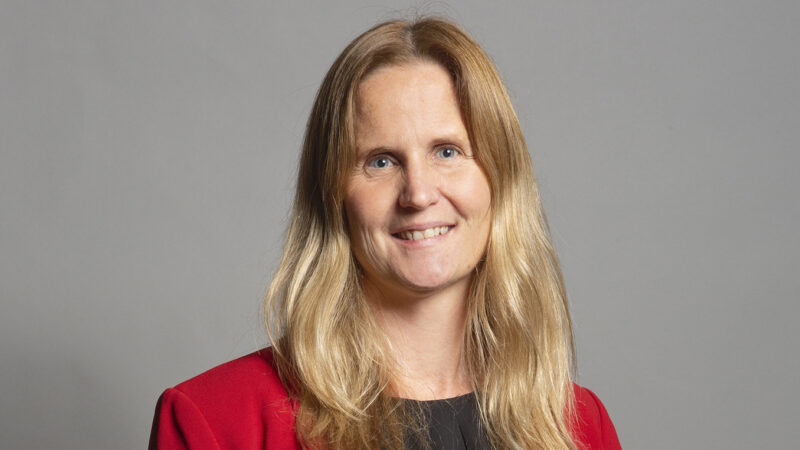 The news that Royal College of Nursing (RCN) members in Wales have rejected the Welsh government's pay offer makes clear that we are in a new phase of the public sector pay dispute in Wales – with lessons for the Welsh government and for Westminster too. The current wave of pay disputes is a creation of the Conservative low-pay agenda. But the constitutional settlement makes it a Westminster problem for the Welsh government as well.
For 13 years now, the Conservatives have transferred wealth away from public servants and the employees of privatised industries, through grinding down the value of wages year on year and through pay freezes and below-inflation pay caps. This has hit the greatest numbers of workers in the health and education sectors, where more than two million people across the UK have faced attacks on their pay. Large numbers have also been affected elsewhere – in local government, in the civil service and in public response services such as the fire service. All of these sectors are currently facing below-inflation pay offers and are almost all taking strike action or are balloting to do so.
Under the latest pay deal for 2022/23, most sectors have had a 5% funding envelope imposed on pay since last July, spread at different levels for different grades. Meanwhile, inflation – whether you look at CPI or RPI – has been more than 10% for several months, meaning a real-terms pay cut for key workers.
In Wales, Mark Drakeford has been clear that he would like to act differently. He declared at Labour's annual conference that Welsh public sector workers deserve an inflation-proofed pay rise – anything less would be a real-terms pay cut. But Welsh authority over the public sector pay review process is undermined by its reliance on UK funding through Barnett consequentials. Despite powers to levy higher income tax, which Plaid Cymru have urged the Welsh government to use, the relatively low number of people in Wales earning enough to levy significant revenues from higher and additional rate earners' income tax – certainly compared to England but also compared even to Scotland – means there is limited scope to raise further revenue from higher income and wealth taxation.
But the result of that has been a Labour administration in conflict with public sector trade unions – and many of them our own affiliated unions. This is damaging to our movement and must be resolved.
RCN members first took strike action in Wales on December 15th, and I joined nurses at Prince Charles Hospital in Merthyr. In the Welsh Ambulance Service, various unions have declared support for strike action over a number of weeks. GMB members formed picket lines on December 21st, and I joined them at my local Aberdare Ambulance Station. Unite subsequently announced on December 22nd that their members had voted to join the picket lines. In education, the NEU is preparing for a second day of strike action.
So, under this cloud, it was undeniably a welcome development at the start of February when the Welsh government entered into meaningful negotiations with trade unions and felt able to offer a larger pay settlement to staff in Wales – better than what the UK government has proposed to staff in England, demonstrating that Labour in government will offer a better deal for employees. The Welsh government's enhanced offer, announced by health minister Eluned Morgan, was to provide an additional 3% on top of the earlier offer, made up of 1.5% consolidated and backdated to April 2022 and a 1.5% one-off payment.
To pay for it, finance minister Rebecca Evans confirmed that the Welsh government was drawing down everything that they can within this financial year from the Wales Reserve, which is £125m of revenue. This deal took the overall pay offer to an 8% increase – significantly above the UK's 5% – but still below the rate of inflation. So, for many, it still meant a real-terms pay cut, and the level of anger after 13 years of real-terms pay cuts is clear. That's why Unite, GMB and the RCN have now all rejected it.
Where does this leave the Welsh government? The Welsh government and the trade unions in Wales must continue their negotiations to seek to settle the current disputes. But I also think it is vital that Welsh Labour takes the next step, having offered unions a better deal, to join hands with them and take the demand to Westminster to get a better pay deal across the UK, both for 2022/23 and for the upcoming year. Longer term, my belief, which is one I've long held, is that Wales needs a better funding formula from Westminster, based on a calculation assessing genuine need rather than simply population.
This debate has lasted for a decade now, including the Welsh government's independent commission on funding and finance for Wales, known as the Holtham commission. But after 13 years of Conservative government cuts and with positive polling for Labour ahead of the next Westminster election, I believe that the Welsh government must join forces with Wales TUC and constituent unions and, with a civil society campaign, set out the case for a better funding formula for Wales, that Labour in government – both in London and Cardiff – can deliver.
More from LabourList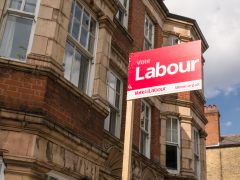 Comment
Swindon Labour was delighted and excited to welcome Keir Starmer, Angela Rayner, Rachel Reeves and a host of…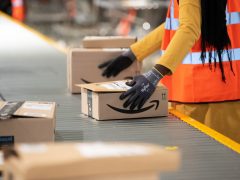 News
GMB has warned of a "summer of strike chaos" at Amazon after the union announced six further days…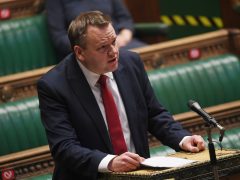 News
Nick Thomas-Symonds has argued that the "devil is in the detail" of the UK's agreement to join the…