Islamophobia is a pervasive hatred in our society that manifests in violent hate crimes, targeted discrimination and loss of opportunity for many Muslims. As politicians, we all have a responsibility to tackle Islamophobia head on. Yet it is on the rise under this Conservative government, which has fanned the flames of division within our communities and failed to get a grip on Islamophobia within its own ranks. Nowhere has this been more evident than when Boris Johnson likened Muslim women to letterboxes – comments for which neither he nor his party have properly apologised. The Conservatives have also refused to adopt the all-party parliamentary group (APPG) on British Muslims' definition of Islamophobia and are reported to have dropped work to develop their own.
Amid this climate of inaction at the top of government, religious hate crimes targeting Muslims are on the rise. Year after year, British Muslims are victims of the highest proportion of religiously motivated hate crime, with this year's Home Office figures showing hate crimes against Muslims accounted for 42% of all recorded hate crimes in 2021/22 – a 28% rise on the previous year. We have seen tragic attacks against elderly members of the public – Mohammad Salaam in Birmingham, Mushin Ahmed in Rotherham and Makram Ali in London. This is in the context of a six-fold rise in violent hate crimes of all categories in the decade up to 2022, suggesting Muslims are increasingly at risk of serious harm from rising levels of hate.
In the political world, the 2021 Singh investigation into alleged discrimination in the Conservative Party revealed institutional failings in the party's handling of Islamophobic complaints. The Muslim Council of Britain has also noted that "Islamophobia is more prevalent in the Conservative Party than any other political party in Britain".
Labour is the party of equality and anti-racism, and we are committed to tackling Islamophobia in our party and wider society. That is why a Labour government led by Keir Starmer will introduce a landmark Race Equality Act to tackle structural racism across society. Labour has also taken concrete action to root out Islamophobia within our party by introducing a new independent complaints process – potentially one of the most robust processes in the world – and a new code of conduct on Islamophobia developed with organisations that represent Muslim groups. Labour was also proud to adopt the APPG on British Muslims' definition of Islamophobia in 2019 and has urged the leaders of all Labour groups in local government to do the same.
Labour simply will not tolerate Islamophobia within our party. To give our members confidence that we will take action against it, we have published a new Islamophobia complaints handbook. This will provide our members with a comprehensive overview of our complaints system and how it works. Muslim members across the country, including our MPs, councillors and Constituency Labour Party officers, have provided input and assistance so we can set out, in clear detail, what Islamophobic behaviour entails, what are the common Islamophobic tropes and how our members can navigate our complaints process. In addition, Labour has already hosted a series of Islamophobia awareness training for party members, led by Afzal Khan MP.
A Labour government must work for the British people and that includes those who follow or practice a faith. That is why Keir Starmer has also pledged to strengthen our relationship with faith leaders the length and breadth of Britain. The launch of Labour's Faith Champions Network at our conference last year will bridge our communities and bring them closer together. Through engaging with community and faith leaders in towns, villages and cities, our Faith Champions will embed a sense of partnership and collaboration to address key issues affecting communities across Britain. Working closely with our shadow minister for faith, Sarah Owen MP, and other MPs, I will also be hosting roundtables and events ahead of the next general election in preparation for a Labour government.
The Conservatives are failing to address the rise of Islamophobia on their watch. Labour is taking real action to tackle this scourge, with a policy programme to tackle structural racial inequality, a party complaints system to root out religious hate and a vision to address religious discrimination in our society. Labour is the party of equality and anti-racism, and only Labour has a plan to tackle Islamophobia and religious discrimination and build a more inclusive, more equal Britain.
More from LabourList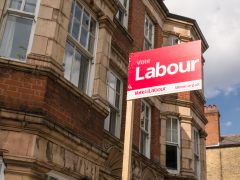 Comment
Swindon Labour was delighted and excited to welcome Keir Starmer, Angela Rayner, Rachel Reeves and a host of…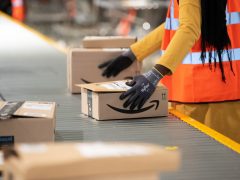 News
GMB has warned of a "summer of strike chaos" at Amazon after the union announced six further days…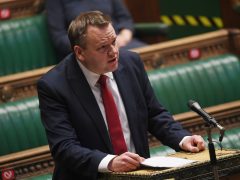 News
Nick Thomas-Symonds has argued that the "devil is in the detail" of the UK's agreement to join the…