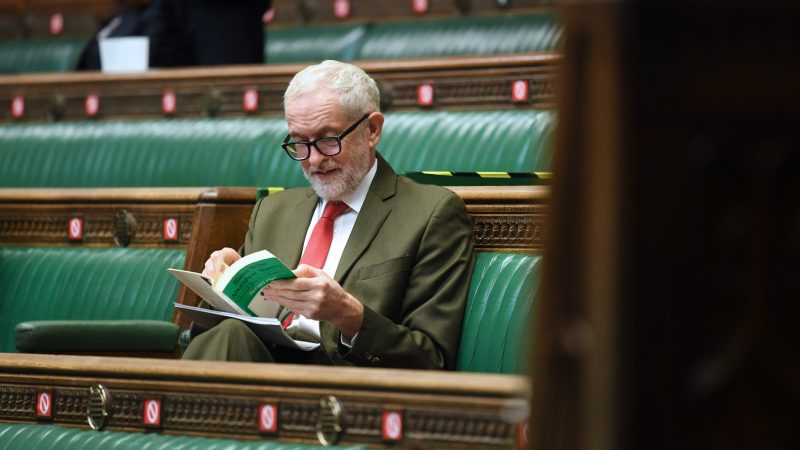 Sign up to LabourList's morning email for everything Labour, every weekday morning.
The national executive committee yesterday voted to block Jeremy Corbyn from standing as a Labour candidate in the next general election by a margin of 22 votes to 12. The motion, which said Corbyn's candidacy was not in Labour's "political interests", was proposed by Keir Starmer and seconded by Shabana Mahmood. The national campaign coordinator said the motion's passage was "a clear demonstration of Keir making changes to our party to make sure that we can win the trust of the British people again". Mahmood added: "We are in this position because Jeremy has failed to take the responsibility, I think it was incumbent of him to respond to the findings of the Equalities and Human Rights Commission in a way that would acknowledge the seriousness of what they said had happened to our party under his leadership, he has failed to do that."
The former Labour leader said: "The NEC's decision to block my candidacy for Islington North is a shameful attack on party democracy, party members and natural justice." He accused Starmer of having "launched an assault on the rights of his own Labour members" and "breaking his pledge to build a united and democratic party that advances social, economic and climate justice". He concluded his statement by saying: "I will not be intimidated into silence. I have spent my life fighting for a fairer society on behalf of the people of Islington North, and I have no intention of stopping now."
Many have taken Corbyn's assertion that he has "no intention of stopping now" as an indication of his intention to run as an independent candidate in Islington North, the seat he has comfortably held since 1983. Corbyn's reputation before unexpectedly becoming leader in 2015 was as a hard-working constituency MP, and while personal vote is slippery and often over-emphasised, Corbyn undeniably has a substantial one. Adding to this the name recognition that comes with five years in the national spotlight as leader of the opposition and the loyalty Corbyn commands from many on the Labour and extra-parliamentary left, and the prospect of an independent Corbyn candidacy makes Islington North the least desirable (nominally) safe Labour seat in the country for any aspiring politicians.
Beyond that such a contest would be deeply unpleasant for all involved, we have more questions than answers. Who would the contest be between? Runners and riders of the heavy-hint-dropping kind that such a seat would attract in normal circumstances are thin on the ground, although a Times splash from yesterday name-checks local councillor Praful Nargund as eyeing the candidacy. Would Corbyn prevail? The capital has a history of former Labour politicians successfully challenging the party from (what they describe as) the left, from George Galloway in Bethnal Green and Bow in 2005 to Ken Livingstone's stint as the city's independent mayor, but this is just indication of possibility, not probability. What would a Corbyn unshackled fully from the Labour Party look like? Among other things, a let-Corbyn-be-Corbyn foreign policy platform would probably result in some particularly interesting interventions on the war in Ukraine. Would the central party use involvement in an independent Corbyn campaign as a mechanism to expel members? This one's most likely a yes, and will no doubt play on the minds of many from the left of the party.
Writing on LabourList this morning, former NEC member and Momentum co-founder Jon Lansman describes the motion as "an act of factionally-motivated victimisation" targeting the former Labour leader, but says he hopes Corbyn will not stand as an independent. Lansman argues that Corbyn standing against Labour could mean "thousands, perhaps tens of thousands, of Labour Party members will be expelled for supporting an independent parliamentary candidate in Islington North". Sign up to LabourList's morning email for everything Labour, every weekday morning.
More from LabourList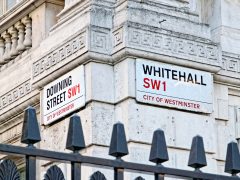 Comment
New governments need to make a splash, to make changes, to make their mark. The first 100 days…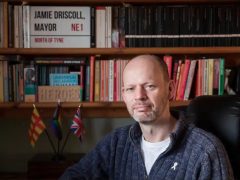 News
The Labour mayor for the North of Tyne region Jamie Driscoll has been blocked by the party from…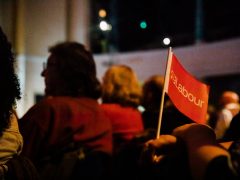 News
Labour Party membership has fallen by almost 170,000 since 2018 and by approximately 19,000 since last summer, despite…