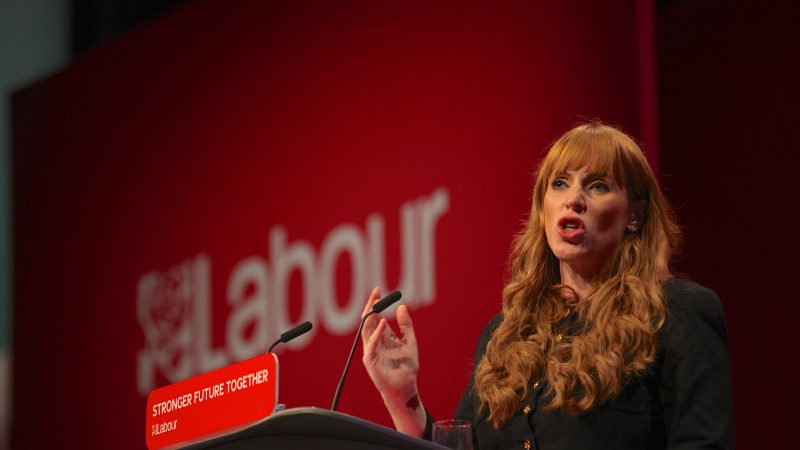 Labour has suggested that one of its most radical policies to empower trade unions through new sector-wide collective bargaining agreements will not include "many parts of our economy".
The comments in a draft policy document seen by LabourList suggest the party has either rowed back on a previous commitment to establish fair pay agreements "across the economy", or simply clarified for the first time many sectors will be excluded.
The new details sparked criticism from a Labour peer and risk angering affiliated trade unions, but will likely be welcomed by many employers.
Labour's green paper last October on a "new deal for working people" said the party would bring together worker and employer representatives in a sector to negotiate fair pay agreements. These will set "binding" pay, pension, holiday, health and safety, training and other rules for workers, going above and beyond existing legal rights.
It had said new such FPAs, and enforcing ones already in place in some sectors, would be established "across the economy" and form a "floor across industries". Both the 2017 and 2019 manifestos also pledged to roll out sectoral collective bargaining, with the latter similarly vowing to do so "across the economy".
But a Labour document setting out the party's provisional but comprehensive policy programme, revealed by LabourList last week, highlights significant, seemingly new caveats to the plan.
Labour's National Policy Forum draft policy programme says an FPA "will not be the best solution for many parts of our economy, where labour markets are operating effectively or where existing collective arrangements at employer or sector level are already working well".
"We will look to support and build on these existing arrangements, with other forms of collective bargaining being most appropriate in many areas," the document says.
Labour plans 'review' before wider rollout
The latest document says Labour still plans to establish an FPA for the adult social care sector as a first step and that the party would "consult widely on the design" of the agreement and "monitor" its implementation, "ensuring it delivers for workers and employers".
The document continues: "We will publish a full and transparent review of the agreement, assessing how and to what extent FPAs could benefit other sectors and tackle labour market challenges."
Labour had said previously that it would "consult widely on the design and implementation" of FPAs however, and does not appear to have ever explicitly committed to rolling them out in every sector.
FPAs could mark a radical scaling up of both government intervention and union power in the labour market. Similar reforms introduced in New Zealand have been described as the biggest change in employment rights in decades, "shifting the balance of power from employers to employees".
Disappointment for unions and the left
But the more limited scale of the policy, and fresh uncertainty over its extension beyond social care, are likely to disappoint trade unions and others on the left keen for a bolder workers' rights agenda.
Maria Exall, TUC president and vice-chair of Labour Unions, had recently written for LabourList that the trade union movement "look forward to the expansion of sectoral collective bargaining", through both FPAs and the repeal of Tory laws. The Institute of Employment Rights has also previously dubbed sectoral bargaining the "single best way to improve wages and conditions", preventing firms undercutting each other.
Several trade unions declined to comment for this piece, however.
Prem Sikka, a Labour peer, tweeted that the party was "reneging" on its pledge and "emulating Tory policies", adding: "Without real pay increases for workers, poverty can't be tackled, economy can't be rebuilt."
Martin Abrams, a member of Momentum's national coordinating group, said his organisation was "concerned" Labour's leadership was "potentially backsliding" on union rights.
"Fair pay agreements are a key means of rebalancing this failing, unequal Tory economy by handing power back to workers across sectors. FPAs should be rolled out across the whole economy, not restricted as the leadership seemingly intends."
Liz Hind, National Policy Forum representative for the affiliated society Labour Business, said firms were facing a "profound impact" from the cost-of-living crisis.
But she added: "Business understands that to thrive we need everyone, including the self-employed and small business owners to be able to earn enough. Only by working together can we see the sustainable and fair growth being denied to us by 13 years of Tory rule."
Relief for employers
Yet rolling out FPAs in far fewer sectors will be welcomed by many business groups, wary of losing bargaining power to unions and flexibility over their working practices.
In New Zealand, critics have claimed such enforced sectoral agreements risk protracting bargaining, increasing employer or consumer costs, undermining industries' competitiveness or even costing jobs.
Labour's policy in such areas is also not yet settled, with the NPF policy document "subject to draft and amendment" prior to Labour finalising its election manifesto. One Labour source noted it was a leaked draft internal document, and said discussions were still happening internally.
The party declined to comment.
More from LabourList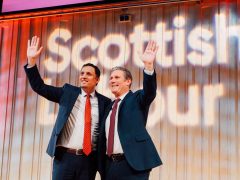 Daily email
Rutherglen: Will Labour win – and would it really signal Scottish revival? Starmer is hitting the campaign trail…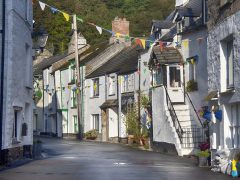 Comment
Labour has promised a 'Take Back Control Bill' in the first King's Speech. Aimed at England, it must…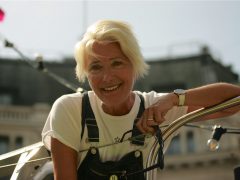 News
Almost 100 climate activists, experts and campaigners from around the world have written to Labour leader Keir Starmer,…