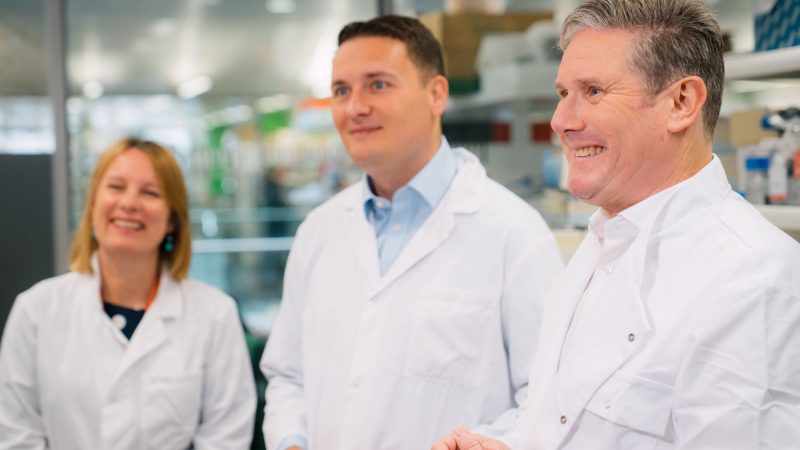 Experts, campaign groups and unions have welcomed much of Keir Starmer's speech setting out Labour's mission for an "NHS for the future", but also warned he must commit new funding to meet freshly unveiled targets and tackle the causes of ill health.
On Monday the opposition leader said a Labour government would meet existing NHS targets by 2030, as well as promising new ones on strokes, heart disease and suicide and a new focus on prevention to reduce the burden on health services.
The Institute for Public Policy Research and British Medical Association council were among the groups welcoming Starmer's overall aims in a speech at an ambulance station in Essex setting out one of Labour's central "missions" on health. A spokesperson for the Socialist Health Association said it was "good to see Labour address many of the important issues facing our healthcare system".
But Nigel Edwards, chief executive of the Nuffield Trust think tank, warned: "The goals are sound, but the trick will be to avoid falling into the short-termist trap that has beset previous governments and focus on a long-term approach to the major problems affecting our NHS and care systems."
Prevention focus gets warm reception
Chris Thomas, head of the IPPR's Commission on Health and Prosperity, said a "shift to more preventative care – and more care in the community – is long overdue".
Professor Phil Banfield, chair of the BMA council, called Labour's focus on prevention a "big positive".
"Labour's focus on shifting care from sickness to prevention could help to turn things around, particularly in its plan to increase access to mental health services, and Sir Keir correctly highlighted that this would only be achievable through interventions that deal with poverty and inequalities to accessing health and social care.
"It was refreshing to hear Sir Keir acknowledge this and set out plans to strengthen regulation on junk food marketing to children – something the present Government have rowed back on."
Dr. Jennifer Dixon, chief executive of the Health Foundation think tank, also said Labour's "focus on the 'building blocks' of good health is welcome and the right ambition for any new government".
She added: "Tackling the biggest killers is not just about fixing problems in the NHS, but also depends on action beyond the health care system – better homes, better jobs, and stronger communities – to prevent disease and enable people to live a healthy life."
Meanwhile Dr Aveek Bhattacharya, research director at the bi-partisan Social Market Foundation think tank agreed: "While this morning's speech was framed around the NHS, what really matters is keeping people alive and healthier for longer – a mission that extends far beyond the health service. Labour has shown some recognition of this fact, with its goal to take on the biggest killers, such as heart disease."
It's my mission to build an NHS that is fit for the future and delivers the world-class healthcare Britain deserves.

Labour will make sure the NHS is always there for you when you need it. pic.twitter.com/EKfY5M82mv

— Keir Starmer (@Keir_Starmer) May 22, 2023
Labour 'cannot be too squeamish tackling unhealthy habits'
Several experts said Labour must go further to make real progress preventing poor health, however.
A spokesperson for the Association of Directors of Public Health said: "Banning adverts for junk food and vaping is of course a good idea, but a whole package of measures needs to be introduced to tackle the underlying causes of preventable ill-health. It can also only be achieved by putting health at the heart of all policy decisions, not just those obviously associated with health."
Banfield said the BMA wanted Labour to "go further in at least three key areas…Tightening regulations of the smoking, alcohol and gambling industries, alongside junk food; restoring funding for public health services…and establish[ing] a cross-departmental goal to improve health and tackling health inequalities, extending beyond the NHS alone, alongside a strategy for action".
Labour must also tackle "shameful levels of poverty in this country", he added.
Bhattacharya added: "If it is to make real progress against these targets, it cannot be too squeamish about tackling unhealthy habits. In general, there is a trade-off between pursuing policies that are politically comfortable and pursuing policies that really make a difference on public health.
"Labour's commitments on junk food marketing are therefore encouraging, but the party should also be more open to regulating the availability of unhealthy food and drink, minimum unit pricing of alcohol, and higher taxes."
New NHS target pledges welcome – but risk staff 'gaming the system'
Edwards of the Nuffield Trust said Starmer was "right to focus his attention on the big killers".
"For too long, successive Governments have fixated on performance targets when international comparisons show we lag other countries considerably when it comes to survival rates from diseases like cancer, heart disease and stroke."
Dr Adrian James, President of the Royal College of Psychiatrists, also said it supported Labour's pledge to reverse rising suicide rates. ""The focus on preventing mental illness is the right approach. Mental illness can in many cases be prevented with early intervention and by tackling root causes including inequality, racism and abuse."
For Banfield, the pledges to "reverse the worrying trend of deaths from suicides, heart disease, strokes and cancers in this country" are to be welcomed.
But the BMA representative warned: "Targets can be counterproductive if staff work to game the system instead of actually providing better care, so this can only be properly achieved with the right support and planning."
'No amount of reform or tech overcomes the need to invest'
Edwards said Labour's pledges to tackle big killers and cut waiting times were "extremely ambitious", and require "more long-term funding than Labour have so far pledged".
He added: "Poor health outcomes and spiralling waits for care are not problems amenable to a quick fix.
Dixon said that meeting NHS waiting times targets within a first term of a Labour government would be "extremely challenging"
"Rapid improvements in waiting times under Labour in the 2000s were backed by substantial increases in NHS funding and staff – and, even then, took several years."
While technology could help as proposed by Labour, " ultimately, no amount of reform or new tech in the NHS will overcome the need for extra investment after a decade of low spending growth and major pandemic disruption.'
The IPPR also wants "a plan for investment alongside these bold reforms to help make such an aspirational target believable", according to the head of its Commission on Health and Prosperity, Chris Thomas.
Banfield said the BMA added: "The return of performance target times is all well and good, but we need to see more planned investment in our workforce – and across all parts of the medical training pipeline and infrastructure – for this to actually work.
"Although Sir Keir hinted at closing tax loopholes and removing non-dom status, the big question that remains is how Labour will fund and implement their plan."
Simon Fletcher, a former Labour adviser, noted that spending "dominated a series of questions from the press following Keir Starmer's speech".
He added: "There isn't s a single person who thinks that the NHS doesn't need change. But fundamentally Labour's health mission contains a dodge on the very deep and serious problem of funding for the NHS."
Cat Hobbes, director of the We Own It campaign group, also warned Labour should be prioritising a "properly funded" NHS: "Patients don't want 'more choice', they want to be able to get high quality treatment quickly."
The Socialist Health Association took issue with proposals to use more private provision, with a spokesperson warning: "Every penny diverted to private healthcare companies is less for urgently needed healthcare to reduce waiting lists.
More focus needed on workforce pressures
Banfield of the BMA said the speech contained "little regarding how Labour will recruit and retain staff amidst a spiralling workforce crisis".
He warned committing to increasing medical school places would take "years to boost doctor numbers", adding: "Greater detail is needed on addressing this fundamental question."
Fletcher also said Labour "proposes no plan to correct the wages crisis, which has led to the very severe problems of recruitment and retention".
Dr Adrian James, president of the Royal College of Psychiatrists, warned: "Mental health services are critically over stretched. We are 700 consultant psychiatrists short, and need to significantly expand the mental health workforce if the system is to deliver a sufficient level of care."
Edwards of the Nuffield Trust similarly said Labour would need to "solve the growing crisis of recruitment and retention to health and social care roles".
Dixon added that "more detail is needed" more widely on Labour's proposed focus on strengthening care and community services.
"The social care system in England is on its knees and many people go without the care they need, but Labour's plans for much needed reform and investment are thin."
More from LabourList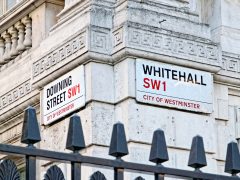 Comment
New governments need to make a splash, to make changes, to make their mark. The first 100 days…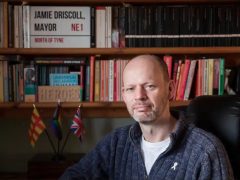 News
The Labour mayor for the North of Tyne region Jamie Driscoll has been blocked by the party from…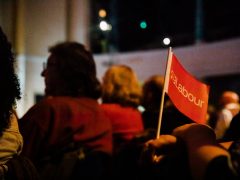 News
Labour Party membership has fallen by almost 170,000 since 2018 and by approximately 19,000 since last summer, despite…