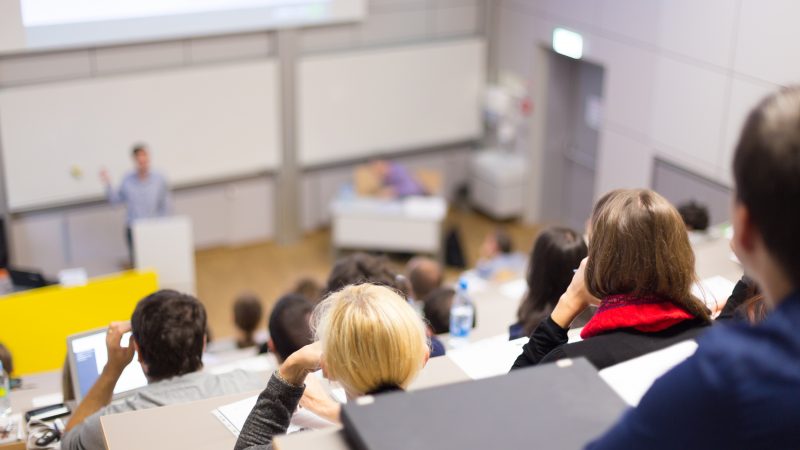 Keir Starmer has said Labour will likely "move on" from its pledge to scrap tuition fees but argued that we need a "fairer" system for higher education.
The move had been widely expected at some point as Labour had already put the policy under review, with a party source telling the Times the pledge was a "glaring anomaly" given Labour's cautious approach over spending commitments.
But the move is likely to anger the left and has already prompted criticism from some student groups, as well as risking further media questions and Conservative attacks over the reliability of other pledges by Starmer.
In an interview with BBC Radio 4's Today programme this morning, the Labour leader said "the current system is unfair" and did not work for students or universities. He added that the party is "looking at options for how we fund these fees".
Abolishing tuition fees was Labour policy in the 2019 manifesto and was one of Starmer's ten policy pledges when he ran for leader. It has remained party policy, but Starmer has previously said he needs to "be realistic" about the ten pledges.
Asked in January whether he was still committed to scrapping fees, he said: "The tuition fee system needs to be changed, I don't think it's working. I don't think anybody would say it's working.
"But looking at the damage that's been done to the economy, Rachel Reeves and I have had to be very clear that we will only make commitments that we can afford the next general election. So we'll need to look at that promise again."
New polling out today by the Higher Education Policy Institute suggests students are split on how Labour should approach higher education funding.
46% of students polled say they would vote Labour at the next election. The largest single group (28%) want to abolish tuition fees. 20% back the current system.
Labour Students voted to commit themselves to lobbying for free higher education in February. However, Scottish Labour Students chair Solomon Cuthbertson did not object to Starmer's comments this morning, saying: "Reforming how tuition fees work is essential for the next Labour government."
He added: "We're looking forward to working productively with the leadership and education teams."
A spokesperson for Socialist Future, which represents the left within Young Labour and Labour Students, said Labour's commitment to abolish tuition fees had prompted many students to vote Labour: "To renege on that commitment, and take those votes for granted, would be a grave error.
"As Keir rightly said this morning, the current system is completely broken and deeply unfair. This can only be solved by a full commitment to free education, including the restoration of maintenance grants and the abolition of tuition fees."
A spokesperson for Keele Labour Students said: "The decision to row back on this promise, whilst disappointing, is understandable in the economic climate we currently inhabit."
They continued: "Students need to feel seen and heard by Labour. But they also need to be told the truth about what is possible; not being marched up the hill only to be led straight back down it again."
NEC member Jess Barnard described the comments as a "u-turn" and a "kick in the teeth to young people".
Barnard continued: "The Labour leader should be listening to young people and reaffirming his commitments to social justice, not allowing them to be financially shut out of education or saddled with debt for the rest of their lives."
UCU general secretary Jo Grady responded to the comments, saying: "Keir Starmer repeatedly pledged to abolish the toxic system of tuition fees and in doing so was elected leader of the Labour party.
"It is deeply disappointing for him to now be reneging on that promise, a move which would condemn millions of future students to a life of debt."
Momentum also condemned the leader's comments, saying that if the party abandoning its free education commitment would be a "betrayal" and arguing that "the Labour Leadership should learn from Nick Clegg's failure, not repeat it".
More from LabourList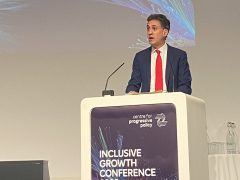 Daily email
With the Tories doubling down on anti-green attacks, Ed Miliband gave Labour's 'green jobs and lower bills' messaging…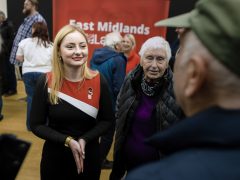 Comment
I was on day four of my honeymoon in Suffolk when I got the call to say Peter…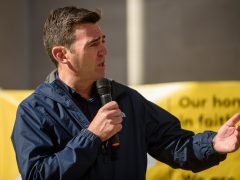 News
Andy Burnham has said "there is an argument for a basic income" and proposed overhauling inheritance tax to…