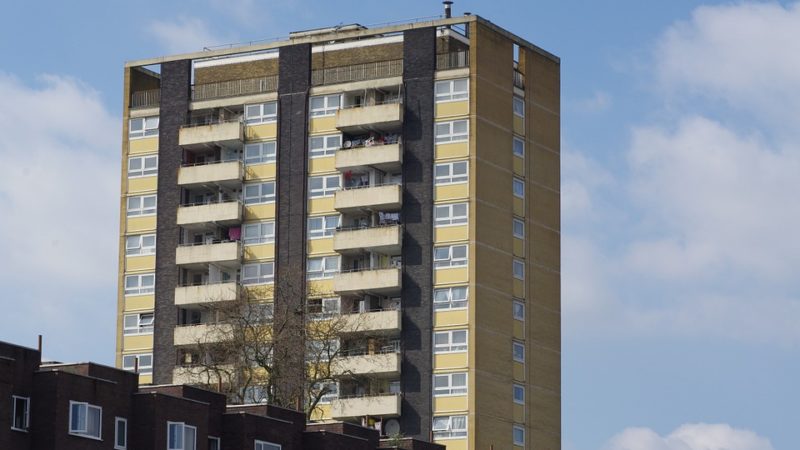 A cheer went up among commonhold campaigners at Keir Starmer's keynote speech to the British Chambers of Commerce.  Not only did the Labour leader pledge to bring down house prices by massively increasing supply, he also committed – at last – to tackling rip-off leasehold tenure, by enacting the reforms the Law Commission recommended three years ago. Just as thrilling was Lisa Nandy's pledge, during Tuesday's electric parliamentary debate on leasehold, to bring in legislation to abolish in the first 100 days of a Labour government and deliver commonhold real ownership, through which your home is truly your own.
If all this happens, the 25- to 40-year-olds who mostly make up our campaign might finally able to unfreeze their lives – marry, start families, move jobs. Anything is possible if you have the prospect of a safe and affordable home, the costs of which you can control. 
Labour's return to a pro-homeownership agenda is welcome
These speeches saw the Labour leadership step firmly into the shoes of Tony Blair, who nearly 30 years ago committed Labour, in a now-deleted policy pamphlet from October 1995 entitled An End to Feudalism, to compelling commonhold on future new-build blocks of flats to "replace the archaic and discredited leasehold framework". In office, Labour regrettably U-turned on leasehold abolition with legislation in 2002 that was reportedly later described by Lord Falconer as "a bargain" with property professionals who hated the thought of commonhold becoming, well, common.
But the party must be applauded for returning to this vital pro-homeownership agenda that would target inequality and redistribute power and wealth to millions of our fellow citizens. At a time when Labour is being criticised for not being radical enough on tax, they can afford to be radical here. Indeed, according to an Opinium poll carried out last month, a majority of 2019 voters in England and Wales for all three major parties backed ending leasehold abolition and replacing it with commonhold.
Increasing building without quality control would be disastrous
But Sir Keir – if we may address you directly – your party is at the beginning of a journey on this. Unless you understand two things, the result of your policies could be a whole new generation of would-be homeowners, trapped in defective buildings, with no control over their properties or their finances. These are the people Commonhold Now has been touring the country filming. A pattern has emerged.
Almost every one of our case studies bought into a defective building. We're not just talking Grenfell-legacy problems like cladding. In your constituency alone, we have filmed two cases. One, the story of Dan Bruce and his collapsing building was the most read item on the BBC News website this week, with three million views. The other – released on Twitter this week – shows water pouring through the ceiling of a child's bedroom. That family suffered seven years of leaks and consequent health problems before their roof was fixed. Their freeholder is a multi-billion-pound pension fund.
We've filmed in a converted cotton mill in Bolton and an old biscuit factory in Ipswich. The original buildings are perfectly sound. It's the new build parts of these estates – the extra floors, the new roofs – that are unfit for purpose. Too many developers build to sell, not to last.
Our building industry gets away with this because buyers have so little protection. You have more rights if you buy a toaster or a kettle than the biggest purchase of your life, a new home. Developers can prevent people claiming or even knowing the extent of problems until their inadequate warranties have expired. Yet astonishingly, consumer protection isn't even part of the housing debate. "Build, build, build", without introducing quality control and proper compensation, would be a disaster. 
Leaseholders remain incredibly vulnerable
However, most important is what you choose to do about leasehold itself. The leaseholders stuck in these failing buildings have no right to information about the scale or cost or timing of repairs. And no right to not pay the opaque and sky-high bills they are sent. In fact, if they don't pay, their homes can be taken without a penny in compensation. 
All leaseholders are vulnerable to sudden increases in costs – doubling buildings insurance, service charge hikes, major works they have no option but to pay for. What few people realise, when buying a flat in England and Wales, is that they are effectively handing over their debit card to their landlord and managing agent. 
Things are particularly bad right now, because soaring service charges have hit at precisely the moment mortgage rates have doubled. Pay up, sell out or go bankrupt: these are the only options for many leaseholders. 
The system must be rejected wholesale in favour of commonhold
A young man we filmed in Bolton is losing £300 a month. He's trapped. No one will buy his flat. A young woman from Woking sold but at a £50,000 loss. Five years ago she was a first-time buyer, with a legacy from her grandfather and help from her parents. Whole families are being affected by the toxicity of leasehold, which makes this an issue even in constituencies without a block of flats in sight. 
This is the reason we set up Commonhold Now. These leaseholders cannot wait for a series of endlessly debated "reforms". You need the courage to rip up the whole system and replace it with commonhold tenure promising real homeownership. For dignity, autonomy and control. This time, no u-turns!  Five million families are depending on you.
More from LabourList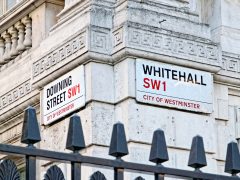 Comment
New governments need to make a splash, to make changes, to make their mark. The first 100 days…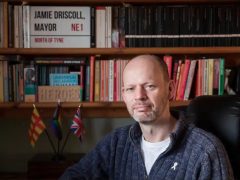 News
The Labour mayor for the North of Tyne region Jamie Driscoll has been blocked by the party from…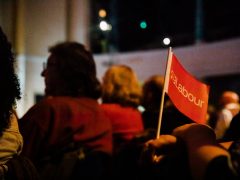 News
Labour Party membership has fallen by almost 170,000 since 2018 and by approximately 19,000 since last summer, despite…