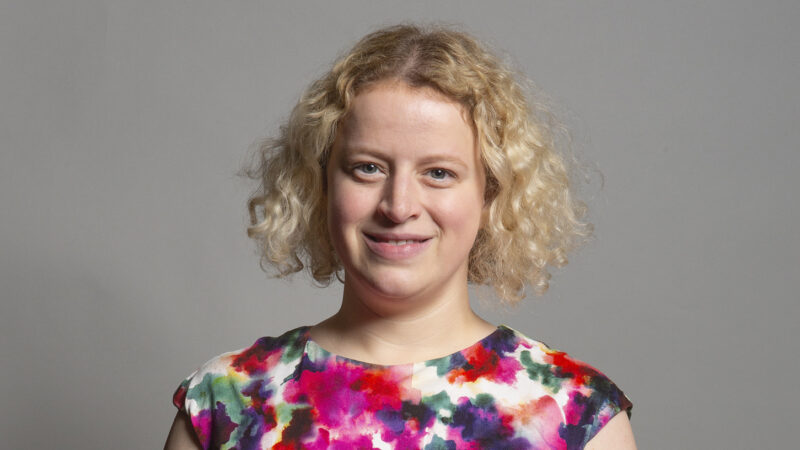 I'm very proud to be re-introducing the climate and ecology bill into parliament today, leading a cross-party effort for the UK to lock – in law – the ambition and the action that we need to tackle the environmental crisis. We must align our policies with the latest science and with what the UK has agreed at international levels. This is a matter of survival. It's about providing a sustainable way of life for our nation today, and for generations yet to come.
The CE bill has been drafted and is supported by world-leading scientists, including Sir David King and Professor EJ Milner-Gulland. It's the only proposed or existing piece of legislation that tackles the dual climate and nature crisis together, in line with the latest science. And it makes sure that the public are included in a fair way forward.
As Ruth Jones said so well during a debate on these principles last November, we know that climate action must be nature positive action – and we know that we must halt and reverse nature loss by 2030 for the benefit of all people and the planet. There's growing cross-party consensus on the need to move now – and to move fast – to ensure that the UK does its fair share to cut emissions in order to stay below 1.5 degrees.
As Sir David Attenborough has shown us, nature isn't a nice to have; it's all we have. Nature provides our best chance of mitigating climate change and its worst impacts, such as extreme flooding and drought. Put simply, we can't solve the climate crisis without saving our key ecosystems, restoring habitats and protecting our much beloved species. The UK's critical carbon sinks and stores, such as peatland, woodland, soils, wetlands and seas, are deteriorating, reducing their capacity to absorb carbon. And in some cases, they have become net carbon sources.
For one of the world's most nature-depleted nations, we must aim higher and we must do better. Protecting nature must take equal priority with cutting emissions. But this isn't about protecting nature for nature's sake. Half of the world's annual economic output – some $44trn – is being put at risk by the depletion of natural resources. Alongside this, up to 300 million people face the increased risk of floods and hurricanes due to the loss of buffering coastal habitats, and the loss of pollinators is already causing some 430,000 deaths every year by reducing the supply of healthy food.
Most of us don't need convincing of the need to avert planetary heating above critical temperatures – temperatures that we're already almost certain to reach unless decisive action is taken now. The government itself in its net-zero strategy stated that "above 1.5°C, we risk reaching climatic tipping points like the melting of arctic permafrost – releasing millennia of stored
greenhouse gases – meaning we could lose control of our climate for good". The CE bill would ensure that we're working towards what is our last, best chance of limiting global temperatures to critical levels – while we still can. We have no time to waste to see this piece of legislation through and get on track.
By transitioning to a renewable energy future, we can not only end our reliance on deadly fossil fuels but also create the jobs of the future and tackle the soaring cost-of-living crisis at source. In order to cut emissions in time, the CE bill calls for the end of the exploration, extraction, import and export of fossil fuels, ushering in a renewable energy revolution. Bridging the ambition gap between current emissions reductions and what's needed for 1.5 degrees is essential if we're serious about restoring the natural world.
We've known for decades that emissions are damaging our climate, and the impacts have been making life unbearable for people in the Global South for years. Just think of the climate change-triggered heatwaves in India and Pakistan and of course, the floods and heatwaves of recent years here in the UK. We need to see action, at home and abroad. And legislation is very much part of the solution. The CE bill centralises the importance of social justice, and the fact that the UK cannot and must not offshore environmental destruction at the expense of the Global South. This means taking responsibility for our emissions footprint, and our overseas footprint, and dealing with the root causes of climate and ecological breakdown.
And at home, we know that the transition to a zero-carbon, nature-positive UK will affect all of us: how we live, travel and work. That's why we should all have a role in planning how we get there. The CE bill includes a 'climate and nature (citizens') assembly' that would draw together a representative group of citizens to hear from experts and deliberate on a fair way forward that would meet the unprecedented pace of change, while leaving no one behind.
I'm delighted that so many MPs, local councils, local government leaders – including councillor Georgia Gould, and the mayor of London – have recognised this issue by backing the CE bill. I'm proud to say that a Labour government would deliver a science-led, joined-up plan to tackle the climate and ecological emergency – and the CE bill is a critical step in making this plan a reality. It's why the support for this legislative plan from every major party is so important. As the saying goes, "if you want to go fast, go alone. If you want to go far, go together". And we must go further and faster, together.
The Zero Hour campaign for the CE bill reaches far outside the walls of Westminster, with thousands of members of the public campaigning to get this bill passed – before it's too late. Environmentalists, like Mya-Rose Craig, business leaders such as the Co-operative Bank CEO Nick Slape and NGO leaders, including Craig Bennett at the Wildlife Trusts, alongside hundreds of eminent scientists, are joining their voices together for this campaign.
Everyone has a role to play in this shared, global effort. Labour should lead from the front in this crucial year for the planet to make sure that we lock the science into law now so that we know we've done everything we can to protect and restore our shared home.
More from LabourList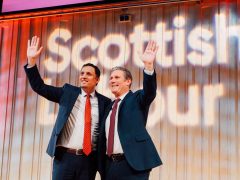 Daily email
Rutherglen: Will Labour win – and would it really signal Scottish revival? Starmer is hitting the campaign trail…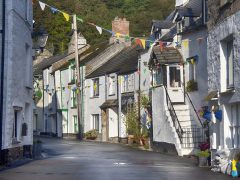 Comment
Labour has promised a 'Take Back Control Bill' in the first King's Speech. Aimed at England, it must…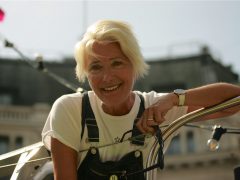 News
Almost 100 climate activists, experts and campaigners from around the world have written to Labour leader Keir Starmer,…