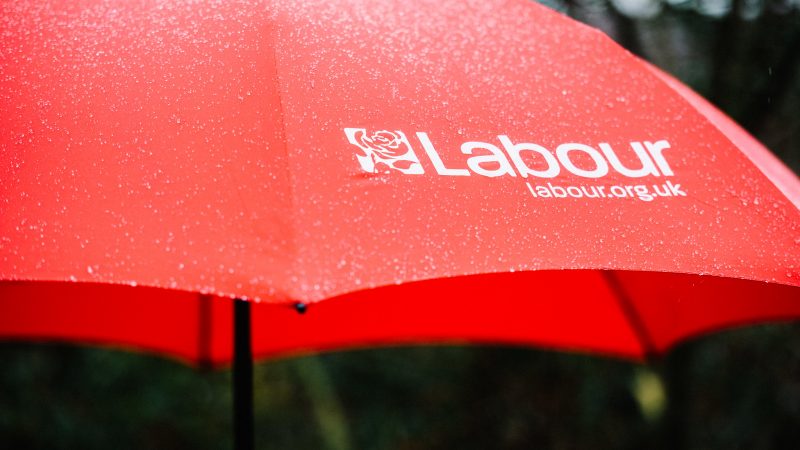 No Labour members have seen appeals succeed so far against expulsion for supporting rival parties or banned groups since the party launched an appeal process in 2021, according to a senior Labour figure.
This week long-standing National Executive Committee member Ann Black highlighted an apparent "100% rejection rate" for appeals against 69 expulsions, and claimed that "unease" about the party's approach to exclusions "extends beyond the usual suspects". She suggested even "loyal mainstream members [seeing] them as continuing the factional behaviour so deplored in the Forde report".
LabourList understands around a quarter of cases brought to exclusion panels in the past six months did not result in exclusion in the first place, however, and a pro-Starmer figure claimed the system was "robust".
In her account of a recent meeting of the party's complaints and disciplinary sub-committee, Black said they received a party report about appeals against exclusion for matters including supporting other parties, supporting proscribed groups, criminal offences, safeguarding concerns and abusing party staff. The appeal system was introduced after the 2021 party conference, with support for other parties previously resulting in expulsion with no right of appeal.
She said the committee was told 69 appeal requests had so far been reviewed by an independent law firm, to ascertain whether there were "valid grounds of appeal" and if "arguments submitted had any realistic prospect of success".
According to Black, 62 of the cases were "deemed to fail both criteria". The remaining seven appeals were referred to Labour's national constitutional committee (NCC), which oversees the disciplinary process within the party, but then rejected.
Black expressed concern about the process in her report, writing: "I am not convinced that an appeal process with a 100% rejection rate is a meaningful enhancement of members' rights."
The NEC member said she had asked during the meeting whether exclusions would "continue indefinitely as the dates of allegations recede into the past", writing that the answer "seemed to be yes, though some felt the party should do more to rebut charges of 'Stalinism'".
Momentum national coordinating group member Martin Abrams claimed the revelations about exclusions were "deeply worrying", arguing: "It is patently clear that Starmer's Labour is overseeing a McCarthyite purge of the left."
Abrams declared that "it's time for independent oversight" of the party's disciplinary process, highlighting that Martin Forde KC – who led an inquiry into allegations of bullying, racism and sexism within Labour – had recommended in his report last year that an independent directorate be created to oversee the process.
Forde criticised the party's decision not to establish the directorate in an interview in March this year. Responding to Forde's comments in the interview, a Labour spokesperson said at the time: "We made a commitment on all protected characteristics to the EHRC and to the public. We're meeting that commitment."
But Black's fellow NEC member Luke Akehurst defended the party's handling of cases: "All Labour's disciplinary decisions have to stand up to potential legal challenge and are therefore robust.
"The vast majority of expulsions and suspensions relate to antisemitism or to support for organisations that are proscribed because of antisemitism or expressing support for rival political parties. We should make no apology for being very firm in tackling all of these.
"All exclusion panel decisions can be appealed, but independent lawyers rejected the vast majority of appeals as having no validity."
Akehurst – co-director of the pro-Starmer Labour to Win group – also argued that the process for auto-exclusions is "far less arbitrary" than in the past, following rule changes by the current leadership.
Black said in her report it was the first time the committee had received a report on appeals against exclusion. She said they were informed that 164 cases had been awaiting decisions, which would mean 95 remain unprocessed. Black said the remaining cases "should be dealt with shortly".
She also noted it meant it was "untrue that hundreds were awaiting decisions", as has been portrayed by critics.
The NEC member also reported back on a meeting of the equalities committee last month, during which concerns were raised about the cost of parliamentary selections. Black said some members had told the meeting that private companies were "selling selection packages for £10,000 and claiming an 80% success rate".
One individual who recently fought a selection contest told LabourList the "killer" for them personally was the cost of travel and accommodation.
"Sadly, it means strong candidates who don't live in or near a target seat are forced to spend hundreds, if not thousands, to compete with people who may not be as good but happen to live locally," they added.
Local parties were issued with new guidance for selecting parliamentary candidates last year that included a new spending cap of £1.50 per member, which sees a maximum spending limit of £3,500 applied to selection campaigns. But the cap does not include all associated costs, such as travel, accommodation or childcare.
The Labour Party has been approached for comment.
More from LabourList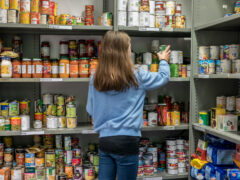 Comment
Next year there will be an election and Labour stands poised to take power. Unlike the late 1990's,…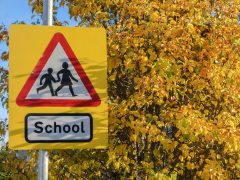 Comment
Unlike 1997, education is not going to be a top tier issue at the next election. That will…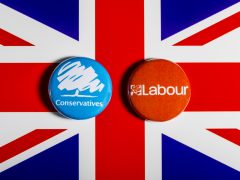 Columnist
If you listen to some commentators, you'd think Labour are now destined to be the largest party in…