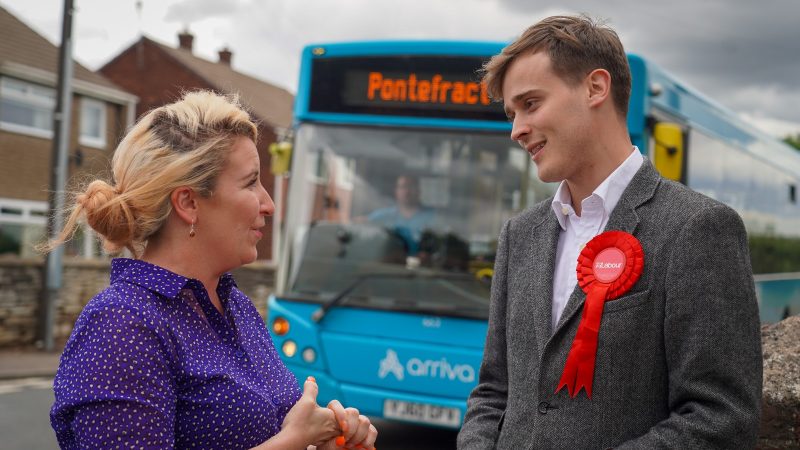 Many of you may not know much about the constituency of Selby and Ainsty. Or perhaps you didn't know much until its erstwhile Tory MP resigned in solidarity with his mate, Boris Johnson. I can tell you this much: it's big, really big. And I know this because yesterday I travelled the length of Selby and Ainsty by bus. Three buses to be precise. The journey I took tells us everything we need to know about the state of this country's bus services, especially in rural England.
My journey started in the most northern part of the constituency, a small village called Thorpe Underwood. It's charming. Beautiful cottages, with climbing roses and friendly locals happy to point me in the right direction. What it doesn't have is a bus stop. Or a road with pavements leading to the nearest one.
Half an hour's walk later, I arrived in the bigger village of Little Ouseburn where I could catch my bus in to York so I could make my way onward to Selby. My bus arrived bang on time, which I honestly was not expecting given my experience elsewhere in the country. But frankly, it's the only small mercy for this service, which runs six times a day and stops at 5pm.
We wound our way through the beautiful North Yorkshire countryside towards York. It was the middle of a working day so, as expected, the bus was populated by older, retired people. But every bus I got on was pretty full, demonstrating the demand for this vital service.
The third and final bus on our journey was onwards to Beal. This service, serving a town with a population of almost 20,000, stops even earlier, before 5pm, and offers no service on Sundays.
Today, our #BetterBuses tour heads to Selby & Ainsty.

I'm travelling the length of the seat by bus – a journey of just *20 miles* will apparently take HALF the working day.

Let's see how it goes👇🧵 pic.twitter.com/aszTzgHJmL

— Louise Haigh (@LouHaigh) July 11, 2023
The sad reality is that, for too many people across the country, if they have any other option than the bus then they'll take it. Our buses have become too unreliable, too infrequent and, for some, non-existent.
All in all, the journey of just over 20 miles took more than four hours. For comparison, a similar, rural journey in the South East (I picked between Chelmsford and Thaxted) would take one hour and 15 minutes – literally a quarter of the time.
It was no surprise. The state of local bus services has come up in every election I've campaigned in for the last 13 years and is a repeated cause for concern in my home of Sheffield. Over the last 13 years, we've lost around 7,000 services across England. Since Boris Johnson promised to deliver "great bus services to everyone, everywhere", we've lost 1,000 more.
I'm not prepared to see communities cut off like this for any longer. That's why I've made it my priority as the next Labour Transport Secretary to give communities all over the country the power to bring buses back under public control.
We're the only country in the developed world that allows private operators total power to pick whatever routes they want to run and set whatever fares they choose. And it's communities like Selby that end up paying the price for that lack of control – where profitable routes are cherrypicked while services communities depend on are abandoned. Evidence shows this works; areas with public control of buses have seen passenger numbers rise and routes increase.
Today I travelled the Selby constituency by bus.

20 miles took over 4 hours.

A comparable, rural journey in the South East would be 1 hour 15.

Entire villages are cut off with no evening or Sunday service.

That's why @UKLabour are committed to taking back control of our buses pic.twitter.com/wcADVn0vDn

— Louise Haigh (@LouHaigh) July 11, 2023
And our Labour mayors across the country are already leading the way on this agenda. But it shouldn't have taken six years and a number of legal challenges from operators for franchising to have been brought in in Greater Manchester thanks to the legal barriers the Tories created. If politicians are elected with a mandate to bring buses under public control, then the public deserve to see that happen quickly. So we have said that we will remove the legal hurdles that our mayors currently face and central government will help local authorities go through the process.
And we'll go further still. Building on the brilliant success of publicly-run bus companies like Nottingham and Reading, we'll reverse the Tories' ideological ban on municipal bus companies and allow authorities to run their own, public operators.
Buses might not get the kind of media and political attention of HS2 or the failures of our private rail operators, but I can guarantee that if you come and knock some doors in Selby and Ainsty between now and July 20th, it's Labour's plans for buses that our voters in Beal and Thorpe Underwood will want to chat to you about.
More from LabourList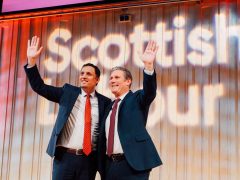 Daily email
Rutherglen: Will Labour win – and would it really signal Scottish revival? Starmer is hitting the campaign trail…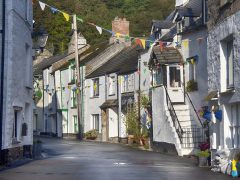 Comment
Labour has promised a 'Take Back Control Bill' in the first King's Speech. Aimed at England, it must…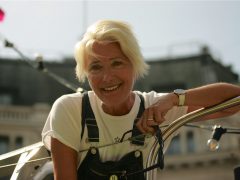 News
Almost 100 climate activists, experts and campaigners from around the world have written to Labour leader Keir Starmer,…