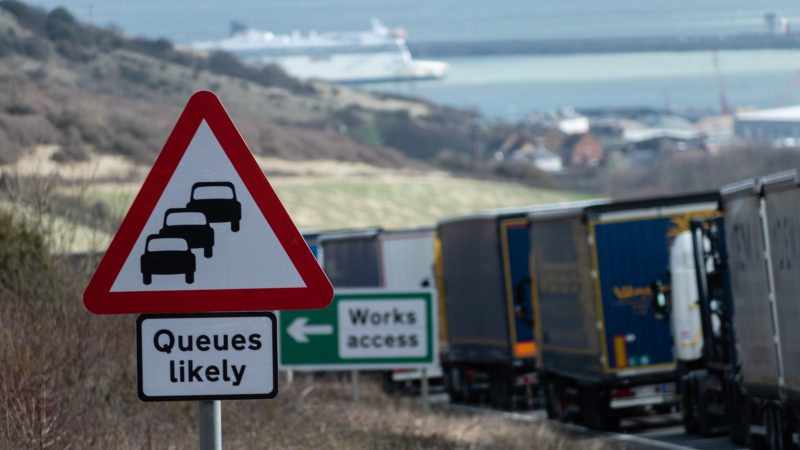 Sign up to LabourList's morning email for everything Labour, every weekday morning.
Return of Keir the Remainer?
Good morning. If things feel a little colder and more distant today, it's because our beloved leader, Keir Starmer, is far from us all. He's in Canada, having met with Canadian Prime Minister Justin Trudeau, Norwegian Prime Minister Jonas Gahr Støre and former Swedish Prime Minister Magdalena Andersson over the weekend at the Global Progressive Action Summit in Montreal. Tomorrow, he heads to France, to meet Emmanuel Macron, after a jaunt to The Hague last week.
The big headline from Starmer's time away is a pledge to re-negotiate trade relations with Brussels, which he told the Financial Times he will seek to do in 2025, when the current deal comes up for review. "Almost everyone recognises the deal Johnson struck is not a good deal," Starmer said. The Labour leader also emphasised Labour's commitment to keeping Britain in the European Court of Human Rights, saying the Conservative Party's "drumbeat of threats to pull out of the ECHR is nothing more than a desperate attempt by a failing government to whip up division in order to cling to power". Starmer campaigned to remain in the EU, as did the Labour Party as a whole; while it seems unlikely that we'll be seeing them all down the front at the Rejoin EU demo this weekend, the sense that one of the quieter parts of Labour's agenda in office would be a pull back towards the EU is becoming inescapable.
Phillipson to Tories: You don't care about crumbling schools 
Back at home, Bridget Phillipson has been further pressuring the government over the RAAC crisis. The Shadow Education Secretary told the Guardian that many schools she's spoken to "cannot get answers on what amounts to reasonable revenue costs, so they can't get plans signed off for alternative transport, for alternative premises that might need to be hired to get children back into face-to-face learning". Echoing Starmer's sentiments, she asserted that "a government in its dying days has no interest in fixing this. And frankly, it's other people's children and they have no interest in resolving it".
What to do about HS2
Labour's campaign co-ordinator Pat McFadden caused stress yesterday in an interview with the BBC's Laura Kuenssberg, who we all follow, by declining to commit unequivocally to building HS2 between Birmingham and Manchester. A commitment to the line remains in the new National Policy Forum document, and the party has briefed that its position remains unchanged, with Shadow Transport Secretary Louise Haigh this morning tweeting (X-ing? I don't want to say that, it sounds indecorous) that Labour "are committed to delivering HS2 in full and maximising its economic benefits".
If Labour does back down on HS2, it will be because of cost, not for an ideological opposition to high speed rail. Another person with their eyes on the purse stringsthis week is Unite general secretary Sharon Graham, who has announced she will be diverting money that would have "probably" gone to the Labour Party into campaigns on key issues, including energy nationalisation and green investment in the steel industry, in 'Red Wall' seats.
By-election fun in Rutherglen and Mid Bedfordshire
There are just over two weeks until polling day in Rutherglen, where voters will pick a new MP on October 5th, and just over a month until polls open in Mid Bedfordshire on October 19th. I spent a few days on the doorstep in Rutherglen at the start of the month and yesterday sacrificed my Sunday to the cause in Mid Beds with some trade union comrades. Spirits in Mid Beds were further boosted by a new poll that finds Labour and the Tories neck and neck on 29%, with the Lib Dems, despite big* (*inaccurate) claims about being the best party to beat the Tories, languishing on 22%. In both places Labour is campaigning with energetic optimism that it feels exciting to be a part of, and luckily, you can do just that: Mid Bedfordshire campaign sessions are here, while Rutherglen information is here. Meanwhile the Scottish National Party are apparently paying a firm to leaflet for them.
And, finally, in selections news, former Wirral councillor Matthew Patrick has been picked as Labour's next contender in Wirral West, where Margaret Greenwood is retiring, while councillor Lizzi Collinge will be out to beat the Tory David Morris as the Labour candidate in Morecambe and Lunesdale, and former MEP Jackie Jones will wear the red rosette in Ceredigion Preseli at the next election.
Sign up to LabourList's morning email for everything Labour, every weekday morning.
More from LabourList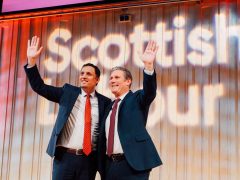 Daily email
Rutherglen: Will Labour win – and would it really signal Scottish revival? Starmer is hitting the campaign trail…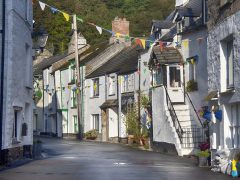 Comment
Labour has promised a 'Take Back Control Bill' in the first King's Speech. Aimed at England, it must…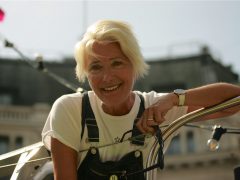 News
Almost 100 climate activists, experts and campaigners from around the world have written to Labour leader Keir Starmer,…