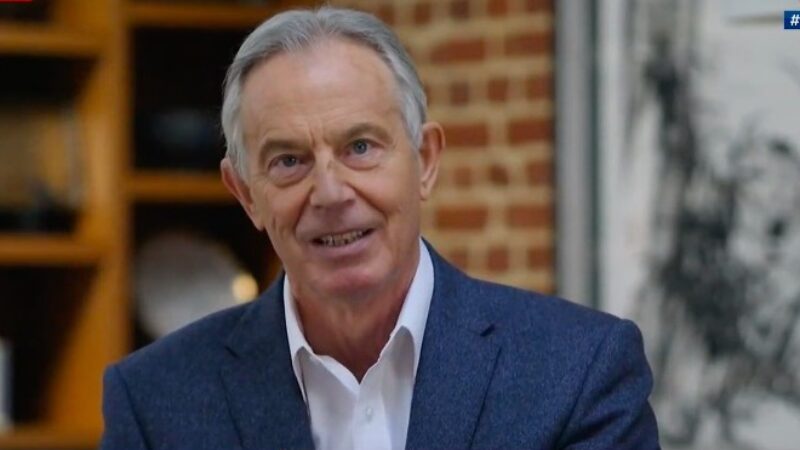 Sign up to LabourList's morning email for everything Labour, every weekday morning.
Bringing Congress and conference to you
LabourList is free to read, but on-the-ground reporting on the party and labour movement costs a lot of money. This week, my colleague Morgan Jones has been at TUC Congress – breaking news of union votes to support Ukraine and free school meals, interviewing union leaders like Mark Serwotka, and summing up fringe events for those who can't make it.
Next month, the whole team will be in Liverpool for Labour's conference, providing not just breaking news, analysis and debate, but also useful content for supporters there and following from home. We've also spent months organising a really exciting, jam-packed agenda of conference panels on issues from housing to polling to NHS pressures to violence against women, plus our renowned karaoke bash and a major rally (full programme here).
We're hugely grateful to the many readers who support us – and we'd be hugely grateful if you could chip in HERE with what you can every month too. LabourList is built on our readers' support, and your help would make a real difference in making more on-the-ground reporting possible. We think it's vital Labour supporters have a dedicated platform of their own that hosts debate from across the whole party, and the more we raise, the more voices we can amplify too. And we want your input shaping what we do too – if you want to make suggestions, write for us, flag party news, story ideas or tip-offs, email [email protected].
Blair and 'barking up the wrong tree'
To the news though – and it's Tony Blair who's making waves today. The ex-leader says he meets Starmer "reasonably frequently", Labour shouldn't equate radicalism with "just taxing and spending", accusations of Labour blandness are "nonsense", and true radicalism is about "harnessing the technological revolution" (Financial Times).
So far so Blair – but perhaps more intriguingly, he's backed a junk food tax (The Times). Shadow Health Secretary Wes Streeting may have once called Blair a "hero", but he still reached quickly for the fire extinguisher by saying that "public health lobby" pressure to make family shops more expensive is "barking up the wrong tree". (Times Radio).
Waiting for growth – waiting for Godot?
📣 Our 155th Congress has officially begun!

Watch live 👇https://t.co/nfVZ5zcTvC

— Trades Union Congress (@The_TUC) September 10, 2023
At TUC Congress, John McDonnell has warned "waiting for growth…can be a bit like waiting for Godot", in a seeming dig at Labour's increasingly central stated mission. Meanwhile even welcome Labour tax pledges on non-doms and private schools mark "small change", the former Shadow Chancellor said. Morgan reports too that he told a fringe event yesterday he'd be "worried" if Labour ditched the triple lock, risking lost votes and pensioner poverty.
Morgan was also at powerful session held last night by Me #TU on combatting sexual harassment in the movement, which BFAWU general secretary Sarah Woolley warned had not banished an "underlying misogynistic culture". The event saw testimony about the behaviour of former TSSA general secretary Manuel Cortes too. He was dismissed for gross misconduct after a probe into sexual harassment and bullying within the union, though he appealed (and lost) twice.
'We're so close – don't mess it up' – what Dromey would say
Harriet Harman has just finished addressing Congress as the sororal delegate from Labour. She praised TUC general secretaries past and present, and thanked comrades in the Labour and trade union movement for the tributes that have been paid to her late husband Jack Dromey, which she said meant "more than she could say". She told Congress that she knew what he'd be saying: "We are so close now – don't mess it up!"
Also today, unions are voting on fixing economic failures exposed by Wilko's collapse, plus on lobbying parliament to help save rail ticket offices (upcoming motions here, passed ones here).
In other Labour news…
why does this year's Labour conference brochure look like a 1998 solo album of songs about why he left the band pic.twitter.com/xV5Cdhr9jz

— Jonn Elledge (@JonnElledge) September 12, 2023
Apologies this briefing is late. Let us know if you love or hate the format we're trying out today though: [email protected].
Sign up to LabourList's morning email for everything Labour, every weekday morning.
More from LabourList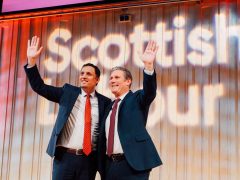 Daily email
Rutherglen: Will Labour win – and would it really signal Scottish revival? Starmer is hitting the campaign trail…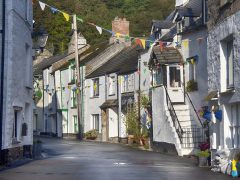 Comment
Labour has promised a 'Take Back Control Bill' in the first King's Speech. Aimed at England, it must…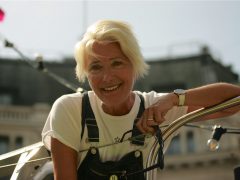 News
Almost 100 climate activists, experts and campaigners from around the world have written to Labour leader Keir Starmer,…