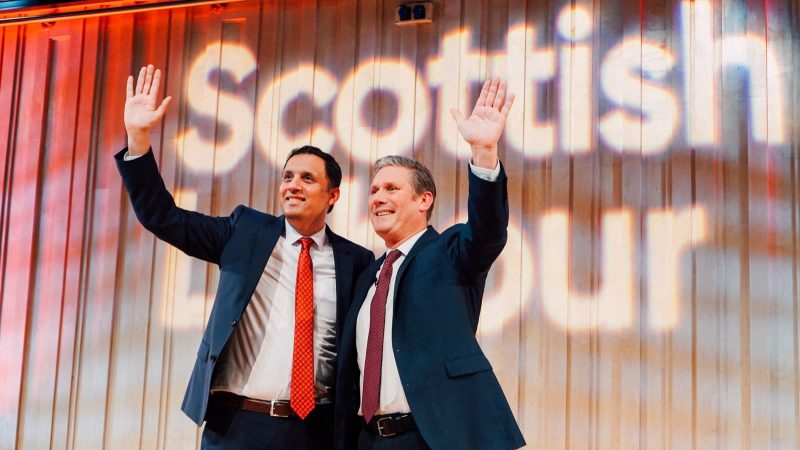 Sign up to LabourList's morning email for everything Labour, every weekday morning.
Rutherglen: Will Labour win – and would it really signal Scottish revival?
Starmer is hitting the campaign trail in Rutherglen and Hamilton West today with just under a week to go until voters head to the polls. During his visit, the Labour leader is expected to declare that the by-election is of "monumental significance" and tell voters that next Thursday they can "vote for change" and "elect a local champion in Michael Shanks who will put our two failing governments on notice".
Jackie Baillie stresses the wider political significance of the vote in a piece for the Scotsman today. Describing Rutherglen as a "weathervane seat", the Scottish Labour deputy leader writes: "Next week, the constituency's people have the opportunity to set the weather again with Labour's Michael Shanks, a decent, honest man who will restore the battered faith of people in politics and politicians." She continues: "If Labour win, it opens the opportunity to take similar seats across Scotland. It will signal that the Labour party is ready to serve for the whole of the United Kingdom. And it will signal that change is coming."
Starmer likes to emphasise the importance of "no complacency", but Labour will not be unhappy to see new seat-by-seat analysis by the Stonehaven research and strategy consultancy, which projected the party taking 19 seats north of the border if an election had been held yesterday, while the SNP would have seen its total fall by almost half to 25. The research predicted that Labour would win Rutherglen in this theoretical snap election, though the company argued that the by-election in the seat is a "weaker litmus test of any Scottish Labour revival", noting that the party won the seat in 2017.
Labour may be less pleased by a recent editorial in the traditionally Labour-supporting Daily Record, which argues that it is a "failure of Starmer's strategy" that voters "can be heard questioning where the difference lies between the Tories and Labour" and declares that Starmer "must show the confidence needed to put the question to bed". The piece continues: "What Labour is offering must be clearer. A failure to stir the blood may lead to apathy among voters which could create space for the Tories to exploit."
How to fix our broken transport system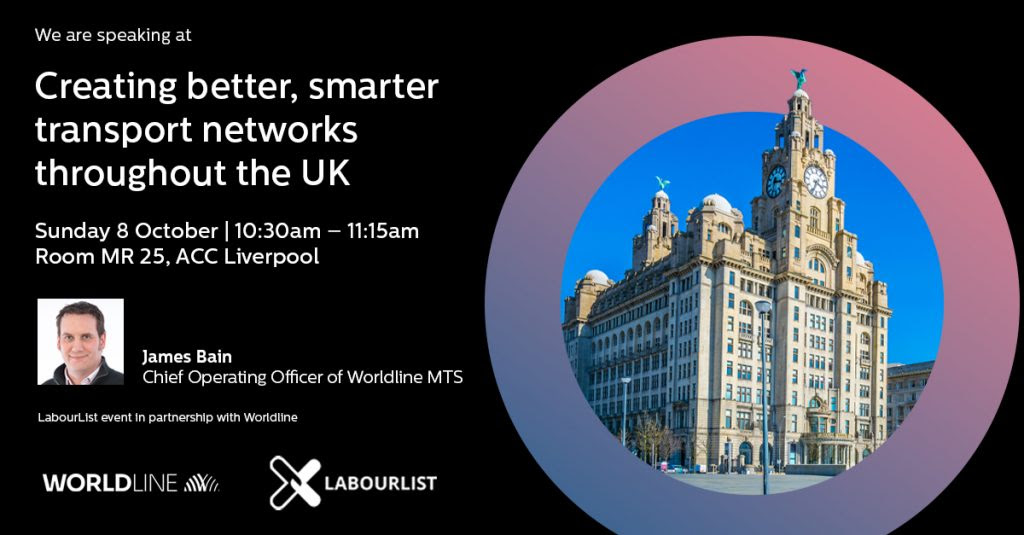 Forgive us for another conference event plug, but updates are coming thick and fast. We're delighted to unveil our full panel for the first of our party conference events, on how we improve public transport – shadow rail minister Stephen Morgan, West of England metro mayor Dan Norris and Avon and Somerset PCC candidate and former Gordon Brown policy adviser Clare Moody will join our editor Tom Belger, Rail Supply Group chair James Bain of Worldline and The Fabians' research director Luke Raikes. We'll be discussing bold ideas for Labour to tackle dysfunctional operators, under-integrated networks and outdated infrastructure (Sunday October 8th, 10.30-11.15am, Room MR 25, ACC Liverpool).
In other Labour news…
POLLS: Labour would have win a 90-seat majority if a general election had been held yesterday, according to new seat-by-seat analysis by the Stonehaven research and strategy consultancy, with six cabinet ministers projected to lose their seats including Chancellor Jeremy Hunt (The Times).
TAMWORTH LAUNCH: Labour will launch its by-election campaign in Tamworth today after Tory MP Chris Pincher's resignation. Shadow Chancellor Rachel Reeves will join candidate Sarah Edwards to launch the "election pledges that will see Labour win an historic election", according to the party. Event details here, from 12pm, and you can follow Sarah's campaign here.
HOUSING POLICY: Inside Housing has spotted that Labour's commitment to make social housing the second-largest tenure did not make it into the party's National Policy Forum document. A party spokesperson said it remained a "long-term aspiration" (Inside Housing).
TAKE THAT SUELLA: Lisa Nandy was Labour's face on Question Time last night, and if you missed her demolition of Home Secretary Suella Braverman's speech on multiculturalism, it's worth a watch – with an X/Twitter clip notching up 1.8 million views and counting (X).
VIOLINS OUT: The right's backlash over Labour's "class war" private school plan continues. Headteachers and experts are warning small private schools will be worst hit and "listed buildings could be left empty", heaven forbid. Darren Jones dubs a focus on their bursaries a "distraction tactic", and the measure will boost education overall (The Times).
COUNCILS CASH CRUNCH: Labour-run North Lanarkshire Council is closing 39 facilities, including swimming pools, sports centres and libraries, in response to a budget shortfall. The council said it needs to find £64m of savings over three years (BBC News). According to union and Labour affiliate UNISON, local councils face a collective £3.5bn budget hole in their finances next year, risking a wave of asset sales and fresh cutbacks to services.
This is an online version of LabourList's daily newsletter, which hits the inboxes of  tens of thousands of Labour members, MPs, councillors, staff and others interested in reading the most comprehensive, independent briefing in town on Labour news, analysis and debate.
Sign up to LabourList's morning email for everything Labour, every weekday morning.
More from LabourList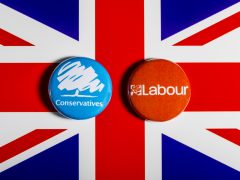 Comment
If you listen to some commentators, you'd think Labour are now destined to be the largest party in…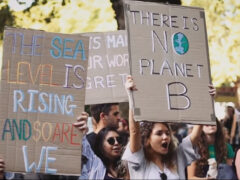 Comment
If the past two years have taught us anything, it is that there is still a lot of…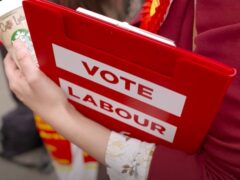 News
Aspiring Labour MPs can now apply for selection in all remaining seats without prospective parliamentary candidates, with the…