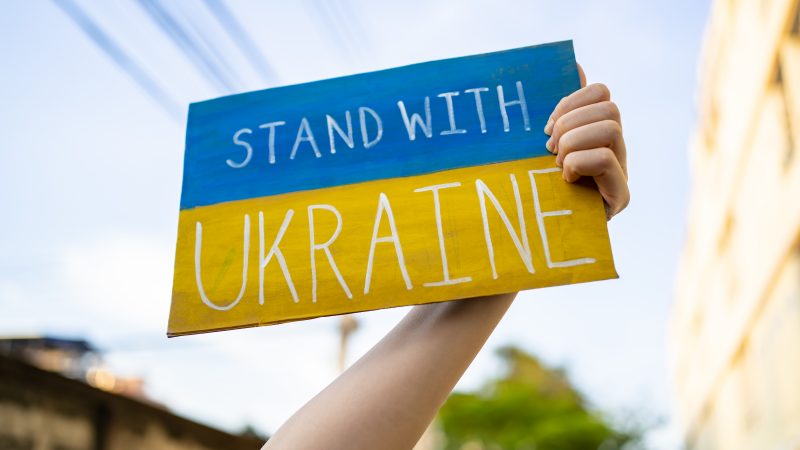 Solidarity should know no borders. The belief in a collective response to injustice and injury is one of the labour movement's most cherished principles. 
Next week, TUC Congress will debate its response to Russia's war against Ukraine. The GMB – which I am proud to lead – is one of the unions that has submitted a motion of support of the Ukrainian people. I believe that the conference should carry the strongest possible statement, in line with the calls of our Ukrainian trade union sisters and brothers.  
Ukraine is fighting a war of survival.  No short article can accurately describe the scale of the war crimes that are being committed within its borders. Ukrainian children are being kidnapped and forcibly 'Russified' under an industrial-scale programme of ethnic cleansing. The Russian bombing campaign nightly terrorises Ukrainians in their homes, and free trade unions are systematically repressed in the occupied territories.
Ukrainian unions want support
The Ukrainian unions are clearly calling for both the withdrawal of Russian forces and an increase in both the quantity and quality of aid. Humanitarian assistance is essential – but it cannot avert an invading army alone.
Opposition to these calls is being led, not by UK trade unions or Ukrainian voices, but by the Stop the War organisation, as set out in a recent article by its deputy president, Andrew Murray. I will now pass briefly over some of the article's inaccurate claims.

Our motion speaks for itself. It does not seek to set preconditions for peace (the decision over when to seek peace negotiations, and on what terms, can only be in Ukrainian hands).
The motion also clearly calls – contrary to what Murray wrongly claims – for the 'full restoration of labour rights in Ukraine,' which are currently restricted under martial law.
Other arguments pose a greater threat to a just and enduring peace in Ukraine, and they require a fuller response. If those arguments were to prevail next week then I believe that a serious, discrediting, and lasting blow would be struck to the moral authority of the trade union movement.
Stopping UK support would result in conquest by an imperial power
Stop the War argues that the UK should deny Ukraine the means of self-defence (an effective repeat of the Baldwin Government's embargo that condemned the Spanish people to 40 years of fascist oppression). In this respect, Stop the War's demands are closer to the Kremlin's than those of Ukrainian trade unionists.
The consequence of this position would likely be the conquest of a democracy by an imperialist power. Its supporters might reasonably ask how the organisation has deviated so far from the purpose that mobilised more than a million people against the invasion of Iraq twenty years ago. 
Stop the War also, remarkably, opposes a call for 'the immediate withdrawal of Russian forces from all Ukrainian territories occupied since 2014.'
Instead, Murray calls for the self-determination of 'the people living on the [Crimean] peninsula': in effect, a plebiscite under Russian occupation, which would give a vote to the thousands of post-2014 Russian settlers (including many military personnel), to the exclusion of those who have been forced to flee their homes.
This is effectively a call for a repeat of the 2014 'referendum,' which Stop the War has sought to legitimise. The option for Crimea to remain in Ukraine was not even on the ballot paper. The results were falsified. It was a shameless repeat of the techniques perfected by the dictators of the 1930s. This was not self-determination but an occupation, the authority for which was derived from the barrel of a gun.
The TUC Congress should decisively reject this approach, which seeks to retrospectively legitimise a blatant violation of international law. I do not believe that it would deliver peace. Rather, it would fan the flames of war.
Dictators are not satisfied with concessions – and the TUC has a clear choice
A dictator's appetite is not satisfied by territorial concessions. Putin's ambitions do not end with Ukraine. If Ukraine is defeated then he openly intends to extinguish democracy in the Baltic nations, in Poland, in the Caucasian States – and who can say where that march of oppression would end?
The hard reality is that Russian victory in Ukraine would give comfort to every tyrant that is tempted by war over diplomacy. The logical end of these arguments is more war, not less. 
Solidarity with Ukraine. 🇺🇦

Join us for this fringe event at #TUC23. pic.twitter.com/PXwYpMOmV4

— GMB Union (@GMB_union) August 31, 2023
TUC Congress has a clear choice next week. I hope that a strong resolution will be carried that stands in the best traditions of our movement.
We must extend a message to our Ukrainian sisters and brothers during their dark night of struggle, and a commitment to action as well as words.
And that message should be one of solidarity to the end of occupation, to the end of conflict, and the hoped-for day when all of Ukraine will be free. 
More from LabourList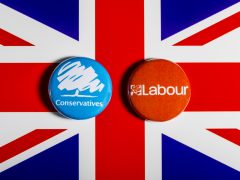 Comment
If you listen to some commentators, you'd think Labour are now destined to be the largest party in…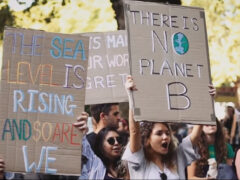 Comment
If the past two years have taught us anything, it is that there is still a lot of…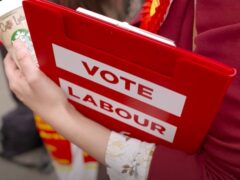 News
Aspiring Labour MPs can now apply for selection in all remaining seats without prospective parliamentary candidates, with the…