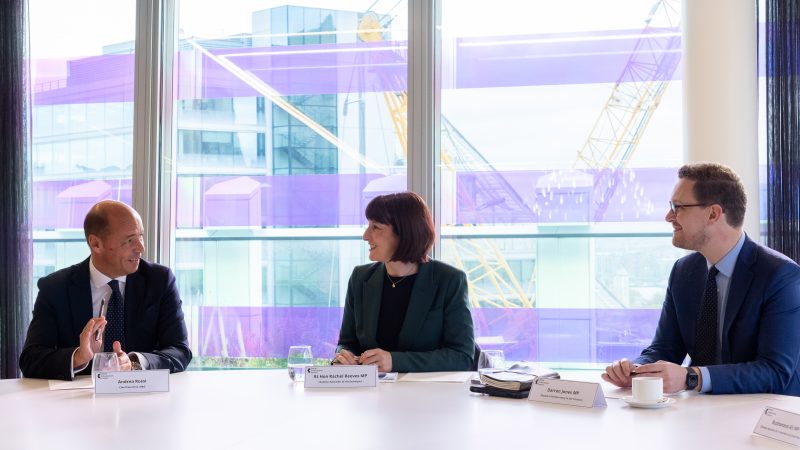 Sign up to LabourList's morning email for everything Labour, every weekday morning.
In a past life as a reporter covering economic policy, I remember covering a Confederation of British Industry annual conference where one attendee said they felt "disenfranchised" by the choice between Boris Johnson and Jeremy Corbyn – no doubt speaking for many in the room.
Winning voters' trust on the economy has long been a big Labour challenge, even without Corbyn's radical programme.
But I'm told shadow chancellor Rachel Reeves told Labour MPs last night that while Labour "should take nothing for granted, I honestly believe we have begun to earn it…We will fight the next election on the economy. Not just because it is the most important issue facing families, but because we know it is essential to winning the next election."
And in a speech at to the CBI yesterday, shadow business and trade secretary Jonathan Reynolds said: "Sometimes I look out on a room like this and it feels like I've had breakfast at some point with everyone here."
Many on the left may be chomping at the bit for more economic radicalism from Labour. But a new poll yesterday vindicates Reeves' optimism about what voters make of her work so far. It puts Keir Starmer (40%) ahead of Rishi Sunak (33%) on who most embodies the ability to "build a strong economy".
Starmer vs Sunak (19 November):

Starmer leads Sunak on ALL 17 leadership characteristics polled, including:

Cares about people like me (42% | 21%)
Understands the problems afflicting the UK (42% | 28%)
Is a strong leader (37% | 25%)
Can build a strong economy (40% | 33%) pic.twitter.com/BGSnv82d8p

— Redfield & Wilton Strategies (@RedfieldWilton) November 20, 2023
While Reeves highlighted how the party was changing last night, one element of continuity is notable from the Corbyn era. Reynolds served as a shadow Treasury minister between 2016 and 2020.
A source at one of the companies on Labour's new British Infrastructure Council, which had its first meeting yesterday, said he did a "fantastic job" at the time engaging with business, so at least on that front "there may not be as significant a change in engagement as you'd imagine".
The source praised Labour for launching the business advisory group because it demonstrated an "incredibly valuable…degree of "political consensus" around the need for more public-private partnership to unlock private investment.
"What we need is stability, particularly for long-term policymaking. We're getting constructive, meaningful engagement from Labour, the Conservatives and the Scottish National Party".
Keir Starmer's comments to City AM this morning, praising the City as a "force for good" he wants to preserve, may not go down well with anyone scarred by the crash, but the source dubbed them  "helpful" showing how important financial services are to UK PLC.
In other Labour news…
'INSTITUTIONALLY ISLAMOPHOBIC': Muslim MP Zarah Sultana has claimed the Labour party is "institutionally Islamophobic", in a wide-ranging Novara Media interview discussing the "racist trope" in Labour's child abuse attack ad, anonymous briefings, the Forde Report and Labour's response, alleged complacency over Muslim voters' support and its response to Palestinian suffering during the current conflict. Labour was not available for comment, but it has an anti-Islamophobia policy here which says all abuse is "unacceptable" and complaints are investigated.
ASK HER TO STAND: Keir Starmer has written for The House urging readers to encourage women they know who would make great politicians to stand. He wrote: "When women are elected, they change the course of history."
KEIR TRUSS: Rishi Sunak has compared Labour's "dangerous" green investment plans to the "unfunded spending" decisions made by Liz Truss, as he put the economy at the centre of the Tory election campaign (The Times).
FEELING THE BURNHAM: Andy Burnham has told of his disappointment at being overlooked for a prominent role at Labour conference since becoming mayor of Greater Manchester (The Guardian).
AUTUMN STATEMENT: The Mirror has a run-down of what to expect from what we know so far here.
THE ECONOMY, STUPID: Some 59% of British voters cite the economy as among the three most important issues that would determine how they would vote in a general election, ahead of healthcare (58%). Respondents also select immigration (32%), education (24%, and housing (19%) (Redfield & Wilton Strategies).
This is an online version of LabourList's daily newsletter, which hits the inboxes of  tens of thousands of Labour members, MPs, councillors, staff and others interested in reading the most comprehensive, independent briefing in town on Labour news, analysis and debate.
Sign up to LabourList's morning email for everything Labour, every weekday morning.
More from LabourList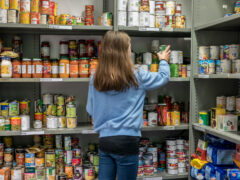 Comment
Next year there will be an election and Labour stands poised to take power. Unlike the late 1990's,…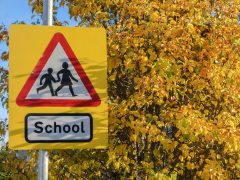 Comment
Unlike 1997, education is not going to be a top tier issue at the next election. That will…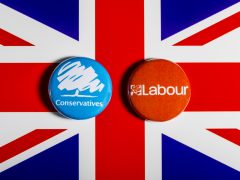 Columnist
If you listen to some commentators, you'd think Labour are now destined to be the largest party in…