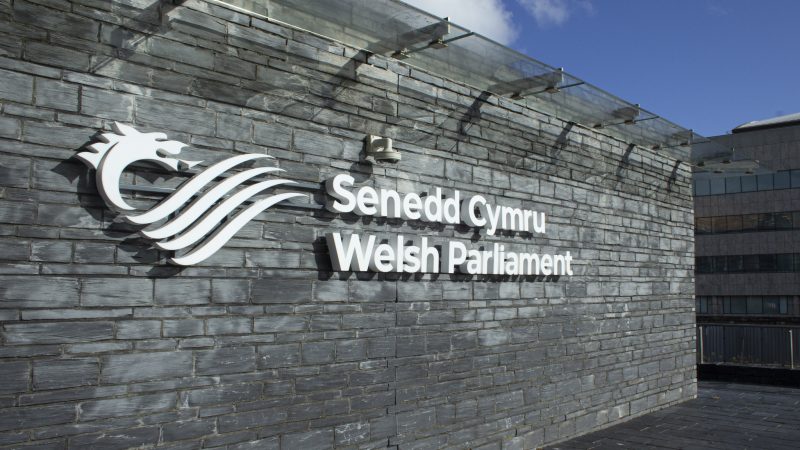 Sign up to LabourList's morning email for everything Labour, every weekday morning.
Labour urged not to row back on recognising Palestine
A former shadow minister has urged the party not to further row back on past commitments on recognising a Palestinian state in government, criticising the party's abandonment of its previous stance in favour of immediate recognition. Richard Burden, vice-chair of Labour Friends of Palestine and the Middle East, told LabourList that immediate recognition could "help kickstart the negotiations towards a two-state solution" and "encourage other countries to follow suit".
The former MP raised concern at a recent comment piece by David Lammy, in which the Shadow Foreign Secretary said he had promised on a West Bank visit last year the party "will strive to recognise Palestine". Burden voiced his fears this might signal a less strong commitment, but a Labour spokesperson said the party has supported recognising statehood since 2014. They said it remained committed to doing so alongside international partners as part of efforts to secure a two-state solution. One Labour insider dubbed immediate, unilateral recognition an "unrealistic gesture" that could hinder peace efforts, however.
Ceasefire row rages on
Internal tensions within Labour over Starmer's stance on the conflict between Israel and Hamas are yet to be calmed. Following Imran Hussain's resignation from the frontbench on Tuesday night, a report in the Guardian claims four shadow ministers are prepared to quit…and up to 10 others are on "resignation watch".
LabourList has a rolling list of MPs who have so far expressed support for a ceasefire or cessation of hostilities. A debate in parliament yesterday saw a number of Labour frontbenchers raise the issue of a ceasefire, including Paula Barker and Sarah Owen. Shadow international development minister Lisa Nandy reiterated Labour's line that humanitarian pauses are "the only viable prospect", though she echoed Starmer's words about Israel's right to self-defence not being a "blank cheque".
Over in Wales, the Senedd voted in favour of a motion calling for an immediate ceasefire, tabled by Plaid Cymru. Welsh government ministers abstained but Labour backbenchers were given a free vote, with 11 backing the motion – opening up questions about how Starmer would approach such a vote at Westminster. And he may not have long to decide on his strategy: as Politico reports, the SNP has submitted an amendment to the King's Speech calling for an immediate ceasefire that is likely to be selected by the Speaker for a vote next week, with Labour MP Zarah Sultana filing one too. Elsewhere, the newly-elected general secretary of Labour-affiliated union TSSA Maryam Eslamdoust claimed in an interview with the House Magazine that Starmer's position on a ceasefire is "untenable".
Conversion therapy ban left out of King's Speech
On LabourList today, we have a piece from academic and Labour member Dr Natacha Kennedy condemning the absence of a promised ban on conversion therapy from the King's Speech. She urged Labour to resist any pressure to water down its own pledged ban in power. Kennedy writes that conversion therapy is a "form of homophobic and transphobic bullying… one carried out by adults that children should be able to trust", adding: "Ultimately, it needs to be regarded as a form of violence. Let's make sure a ban is in the next King's Speech."
In other Labour news…
THIS WEEK'S BY-ELECTION: Polls have opened in the Hackney mayoral by-election, triggered by the resignation of former mayor Philip Glanville in September. Glanville was suspended by Labour after a photo showed him at a social event with an ex-councillor arrested over child abuse images. Labour's candidate in the by-election is Caroline Woodley (BBC News).
WINTER IS COMING: Labour has announced it will force a debate on its plans for an Energy Independence Act. Co-op Party general secretary Joe Fortune sets out just how transformative Labour's wide-ranging energy plans would be in an op-ed for us today here. Meanwhile, Labour is also attacking the Tories over the speed of government efforts to upgrade Britain's draughty housing stock.
COUNCILLOR RESIGNATIONS LATEST: Three members of Haringey council in north London this week resigned to form the Independent Socialist Group. The councillors said they were protesting Keir Starmer's refusal to call for a ceasefire in Gaza, the "exclusion" of former leader Jeremy Corbyn from the party and what they described as the "abandonment" of progressive pledges (Evening Standard).
SELECTIONS: Applications to be Labour's candidate for Earley and Woodley close at midday today (Labour Party website).
This is an online version of LabourList's daily newsletter, which hits the inboxes of  tens of thousands of Labour members, MPs, councillors, staff and others interested in reading the most comprehensive, independent briefing in town on Labour news, analysis and debate.
Sign up to LabourList's morning email for everything Labour, every weekday morning.
More from LabourList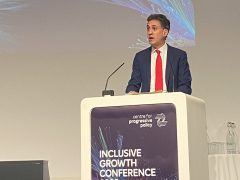 Daily email
With the Tories doubling down on anti-green attacks, Ed Miliband gave Labour's 'green jobs and lower bills' messaging…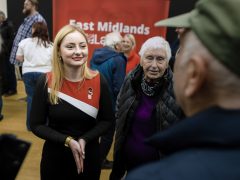 Comment
I was on day four of my honeymoon in Suffolk when I got the call to say Peter…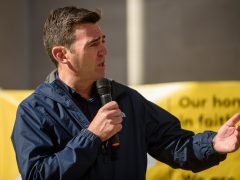 News
Andy Burnham has said "there is an argument for a basic income" and proposed overhauling inheritance tax to…