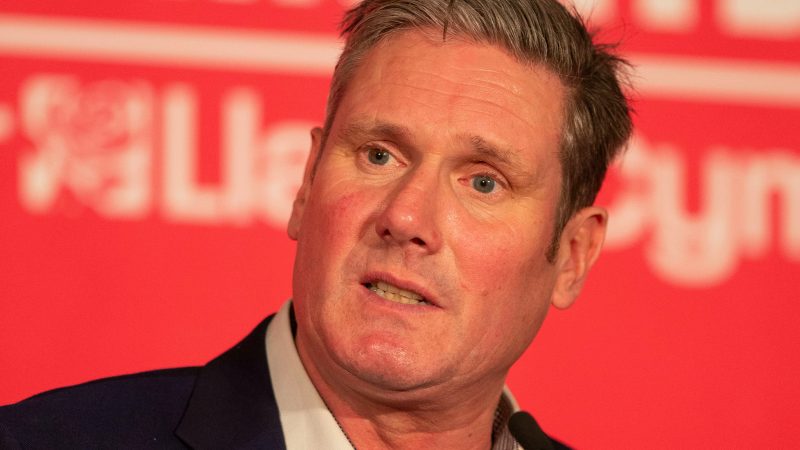 Sign up to LabourList's morning email for everything Labour, every weekday morning.
The dust is settling after a dramatic night in parliament that saw Keir Starmer face ten frontbench resignations, as 56 Labour MPs voted with the SNP for an immediate ceasefire in the conflict between Israel and Hamas (full list of them here).
Shadow Defence Secretary John Healey has tried to play down the significance of the rebellion, which came in spite of a three-line whip. He told Sky News it was a "small number" of frontbenchers who resigned. "Each and every one of them grappled with this decision. Each and every one of them wants to see Keir Starmer in Downing Street and will work hard together with everyone else to win that next election." Healey echoed Starmer's past comments about Labour not being a "protest party" anymore, telling viewers: "We're doing and saying what we would do in government."
The development of the leadership's position has been clear to see as the conflict has progressed, from Starmer's disastrous LBC interview, in which he appeared to suggest Israel had the right to cut off power and water to Gaza, through later statements which gave greater focus to the suffering of Gazans.
A party spokesperson then said yesterday the leadership's amendment "recognises the changes that we've seen on the ground" in the two weeks since Starmer's key speech on his position at Chatham House. The amendment included "reaffirm[ing] the UK's commitment to… the jurisdiction of the [International Criminal Court]" to address the conduct of "all parties in Gaza and Hamas's attacks in Israel". Its amendment also called for daily humanitarian pauses to be longer – to "deliver humanitarian assistance on a scale that begins to meet the desperate needs of the people of Gaza", describing this as a "necessary step to an enduring cessation of fighting as soon as possible".
But it is clear from last night's rebellion that the party remains several steps behind many of its own MPs – the key question now being whether that gap will remain as Starmer digs in or grow narrower if pressure continues.
In other Labour news…
RWANDA SCHEME: The Supreme Court has ruled that the government's plan to send asylum seekers to Rwanda is unlawful, in what Shadow Home Secretary Yvette Cooper described as a "damning judgment". The government has since said it is in the "final stages" of negotiating a new treaty with the country (BBC News).
CONVERSION THERAPY: Labour MP Kate Osborne said she was "incredibly disappointed" her amendment to the King's Speech calling for a "no-loopholes ban" on conversion therapy was not selected by the Speaker for a vote by MPs.
TRAIN STRIKES: ASLEF has announced a series of one-day strikes and an overtime ban in early December in the latest stage of its long-running dispute. General secretary Mick Whelan said he was determined to get a significant increase for train drivers who had not had a pay rise since 2019 (The Guardian).
TRADE POLICY: Shadow Business Secretary Jonathan Reynolds has said Labour would pursue fewer, higher quality trade deals if it comes to power, and give parliament stronger oversight, criticising the government's approach as "scattergun" (Reuters).
HOUSING: Labour MP Clive Betts, the chair of the Commons levelling up, housing and communities committee, has argued that rental homes should be confiscated from private landlords who repeatedly break the rules and exploit tenants (The Guardian).
WINNING RUGBY: Veteran journalist Michael Crick reports John Slinger will stand for Labour in Rugby after last night's selection (Tomorrow's MPs).
This is an online version of LabourList's daily newsletter, which hits the inboxes of  tens of thousands of Labour members, MPs, councillors, staff and others interested in reading the most comprehensive, independent briefing in town on Labour news, analysis and debate.
Sign up to LabourList's morning email for everything Labour, every weekday morning.
More from LabourList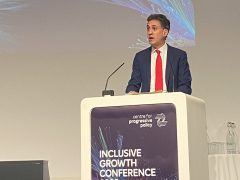 Daily email
With the Tories doubling down on anti-green attacks, Ed Miliband gave Labour's 'green jobs and lower bills' messaging…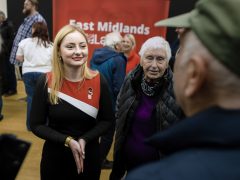 Comment
I was on day four of my honeymoon in Suffolk when I got the call to say Peter…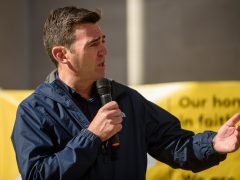 News
Andy Burnham has said "there is an argument for a basic income" and proposed overhauling inheritance tax to…