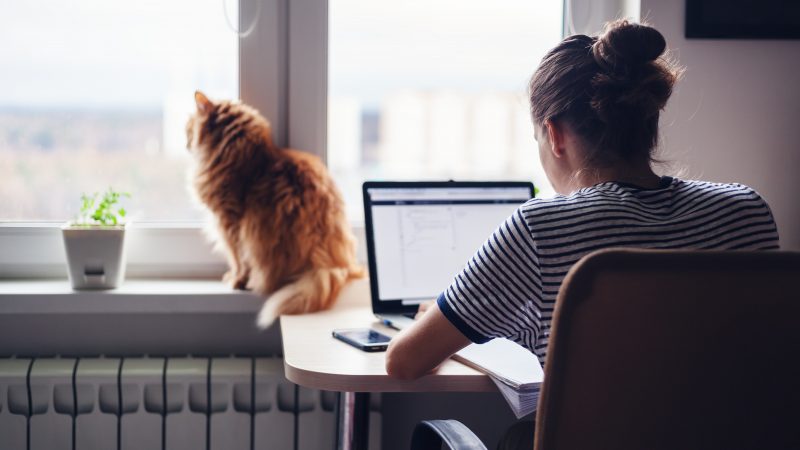 The Covid-19 pandemic accelerated the shift to remote and hybrid work models, which offer flexibility, but also pose challenges for career advancement, collaboration and well-being.
As companies and the public sector chart a path forward, hybrid work is emerging as the preferred model for many. It offers employees flexibility while allowing companies in-office time for collaboration. But without thoughtful policies and proper support, hybrid risks being the worst of both worlds – disconnected from your colleagues, yet still tethered to the office.
Labour recognises the need for change in the way we work
Recent surveys reveal the challenges. More than half of respondents to McKinsey's 2023 State of Organisations survey reported that their team leaders are either uncomfortable or barely comfortable with leading remote and hybrid teams. HP's 2023 Work Relationship Index covering more than 15,000 people in 12 countries found only 25% of UK knowledge workers feel they have a healthy work relationship. 73% want technology that allows them to be seen and heard from anywhere, yet only 26% have such tools today.
Like it or not, hybrid is here to stay. Recent YouGov polling shows 50% of UK workers are working from home all or some of the time. Looking ahead, 29% prefer full-time home working while 43% want a hybrid mix. Previously, the TUC found more than 80% of workers want flexible working post-pandemic – rising to 87% of women workers.
There is good news. Labour's New Deal for Working People recognises the need for change, pledging to introduce a right to flexible working. Angela Rayner said Labour wants to make flexible working the new normal "so that everyone is able to enjoy the benefits of flexible working, from a better work-life balance to less time commuting and more time with their family".
But how to avoid the disconnect? How to make sure workers who are participating virtually or contributing remotely have an equitable working experience compared to their colleagues in the office?
Employer responsibilities around hybrid work must be increased
Employers should have a duty to enable effective hybrid work. This means providing equipment like audio, video and laptops, and constantly assessing cybersecurity risks. Managers must regularly check on hybrid workers' mental health and sense of inclusion, as isolation and stalled promotion are real concerns. Frequent communication and clear policies are essential.
Government also has a role, particularly in supporting SMEs with the hybrid transition. Tax breaks helped provide home office equipment during lockdowns. These policies are still needed, like financial incentives for tools enabling effective hybrid teamwork across multiple locations.
Legally mandating effective hybrid work provisions may prove too controversial. But a Labour government should as a minimum strengthen rules to require "reasonable adjustments" for all workers' hybrid tech needs, whether at home, the office or on the go. Employees shouldn't be disadvantaged by patchy connectivity or inadequate video conferencing and audio-visual equipment.
Trade unions are right to push employers on maintaining a safe and effective home-working environment. But it's no longer enough to focus just on the 'home office'. Employers must invest in solutions allowing equitable participation for those dialling into the office too. Consistent, quality meeting experiences across all workspaces are essential to realise the real benefits of hybrid arrangements.
Indeed, techUK's Hybrid Work Commission has highlighted the many benefits that hybrid and remote work offer. It found that businesses save between £6.9bn and £10.3bn annually across the UK due to improved retention from hybrid working through recruitment costs alone, and 46% of hybrid workers felt they were more productive at home, compared to only 18% who did not engage in hybrid work. With the Office for National Statistics report last week showing productivity in the UK has almost fallen flat, effective hybrid work is definitely worth exploring.
Labour must deliver a 'New Deal for Hybrid Work'
As Labour's National Policy Forum paper identified, 21st century trends are outrunning outdated workplace rules and rights. Labour is correct to propose flexible working as the default.
But this must be backed by policies and investment ensuring hybrid doesn't divide workplaces between physical and virtual, office and home. A Labour government in Westminster should look at Wales or Ireland and adopt a New Deal for Hybrid Work – looking at how the government, employers and workers can make remote, hybrid and flexible working a success.
With deliberate policies, suitable investment in equipment and clear communication, employers can build an equitable and engaging hybrid work culture. The time for the Labour Party to shape the future of work is now.
More from LabourList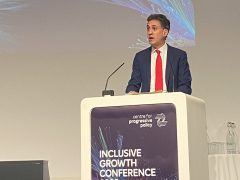 Daily email
With the Tories doubling down on anti-green attacks, Ed Miliband gave Labour's 'green jobs and lower bills' messaging…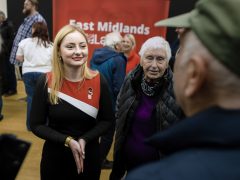 Comment
I was on day four of my honeymoon in Suffolk when I got the call to say Peter…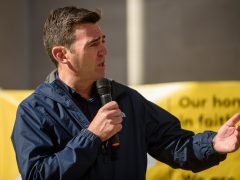 News
Andy Burnham has said "there is an argument for a basic income" and proposed overhauling inheritance tax to…