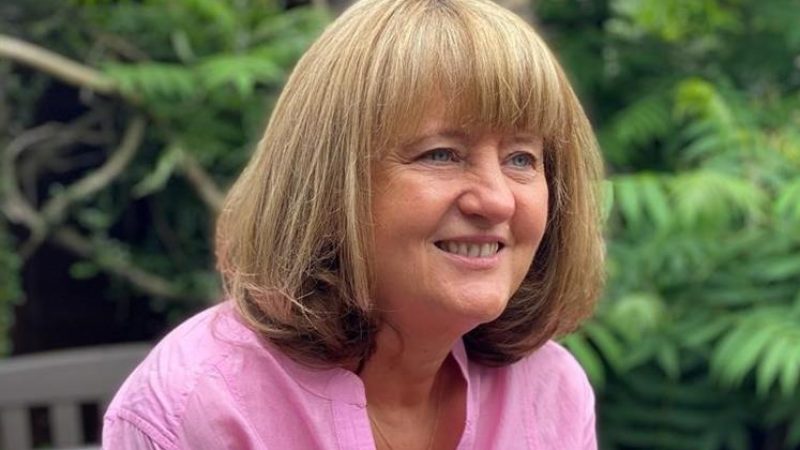 My sister, Margaret McDonagh, was an extraordinary woman – the youngest and the first ever female General Secretary of the Labour Party and a whirlwind of energy in every election and campaign to be fought. Her ambition had been to run two consecutive general elections, resulting in full terms for a Labour Government, which she achieved in 1997 and 2001.
Her world came crashing down in November 2021. Margaret collapsed in front of me at a party and began to have fits on the floor. Within hours, doctors suspected a brain tumour. Within days, they diagnosed her with a glioblastoma. Life expectancy was nine months. Thus began Margaret's final campaign, to fight her own tumour and to help the 3,200 people diagnosed with this condition each year.
We have raised more than £80,000 for Margaret's and my mission
Margaret passed away on 24th June this year, leaving it to me to take on her battle. Her mission is now my mission. We must find a cure for glioblastoma. The government has left the disease on the "too difficult" pile for too long. There are almost no drug trials, and life expectancy has not changed for 30 years.
The drug that you are offered when you are diagnosed with a glioblastoma, Temozolomide, was introduced in 2005 and does not cure anyone. After that course of treatment, the NHS has nothing to offer you. Families who have the money travel abroad for private treatment. In my case, I took a very poorly Margaret on a plane to Düsseldorf in Germany every month and she beat the nine-month expectancy.
Our campaign to change things started with research fundraising for Margaret's oncologist, Dr Paul Mulholland, who is Europe's leading expert on brain tumours. If he gets the funding and support that he needs, he thinks that we can find a cure within the next 10 years.
The response from family, friends and everyone affected by tumours has been astounding. We have been able to raise more than £80,000 and will keep at it. For Margaret's birthday on the 26th June 2024, we are organising a fundraiser in central London.
Someone emails me daily saying they're looking for treatment
Dr Mulholland's trials are vital but there is so much more to do. Just look at the training regime within the NHS. Doctors training to be a medical oncologist are not required to take a single course about brain tumours. So, oncologists are not specialising in the field and there is no-one to run the clinical trials. We need to make brain tumours a mandatory part of the oncology training course.
The situation is so bad that the government can't even spend the money that it has allocated for research into the disease. In 2018, after the former Labour minister, Tessa Jowell, was lost to a glioblastoma, £40 million of Government funding was promised to help find a cure. The infrastructure for treating glioblastomas is so poor that there were not enough bids to allocate that funding. As of January, just £15 million of the promised £40 million had been awarded.
We need the pharmaceutical industry to step up to the plate too. With only 3,200 people diagnosed with a glioblastoma every year, it hasn't been very profitable for them to bother with clinical trials. But I have met every pharmaceutical company to ask them to donate their drugs to Dr Mulholland's trials, and I have put forward a Private Member's Bill that would make them provide the drugs, whether they like to or not!
I get an email every single day from someone that I have never met, telling me that they have just been diagnosed with a glioblastoma and that they are desperately looking for treatment.
In my response, I have to tell them that there are almost no treatment options in the UK and they will have to crowdfund and travel abroad for treatment. I live in hope that one day I'll be able to say the best care is right here on our NHS. It is free and they will get it. Margaret's legacy demands nothing less.
If you would like to donate here to Dr Mulholland's trials, I would be very grateful.
More from LabourList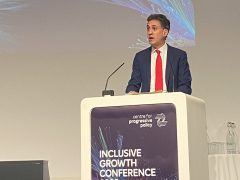 Daily email
With the Tories doubling down on anti-green attacks, Ed Miliband gave Labour's 'green jobs and lower bills' messaging…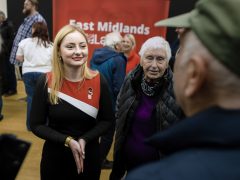 Comment
I was on day four of my honeymoon in Suffolk when I got the call to say Peter…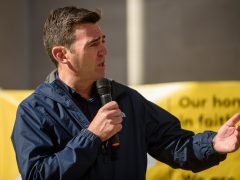 News
Andy Burnham has said "there is an argument for a basic income" and proposed overhauling inheritance tax to…