By Conor McGinn / @conormcginn

It's been an awful time for politics in general and the Labour Party in particular. The expenses scandal, the disunity, resignations and constant commentary on Gordon Brown's leadership and the terrible results of last week's local and European elections have left me feeling ashamed, angry, depressed, then briefly resilient and now thoroughly miserable!
The one proverbial crumb of comfort was our performance in Islington. After last year's drubbing of the Liberal Democrats in the London Mayoral and Assembly elections here, we again comprehensively beat them, the Tories and the Greens. The hard work and incredible character of local Labour members and community activists who came out to support us – despite everything – means that we are continuing the work locally in my ward to get three Labour councillors elected in 2010 and take control of the Council.
But I'm not going to be disingenuous or foolish and pretend that somehow makes things alright or should be elevated in prominence over everything else that is happening.
I'm not going to rehash all of the arguments that have been made by so many others about the various issues I have mentioned above. Having been a recent convert to Twitter, I'm going to keep my thoughts and views short and to the point. Of course they are open to debate and challenge, and there's no doubt I can be persuaded to another view on some of them. But I've kept them short and to the point because there's no need to dance around them or to dress them up, they are straightforward and based on my own opinions and the endless conversations I've had with so many people inside and outside politics in the last few weeks.
Reform of Parliament and renewing our democracy:
* Fixed-term Parliaments of five years.
* Term-limits on Members of Parliament.
* Standardisation of MPs staffing and office allowances under the governance of Parliamentary authorities.
* Provision of London housing (appropriate to MPs' individual circumstances) by Parliament.
* Electoral reform and a total re-examination of the governance of the UK including the devolutionary arrangements in Scotland and Wales and their relationships with Westminster.
* Reform of local government to reduce the number of councils and councillors but give the former more power and appoint the latter on a proper basis with access to casework support and adequate resources to do their job.
Reunifying the Labour Party and avoiding heavy defeat in the next General Election:
* The lack of leadership is a problem and a collective failure of the Prime Minister and his Cabinet/Advisors/inner-circle to articulate our message – a change of policy might be needed in some areas, but we also need it to be properly communicated to the electorate.
* Acknowledging that 'getting on with the job of Government' is not an option when people aren't happy with the job we are doing in Government.
* Start making 'speeches of a lifetime' to the 95% of the electorate who didn't vote for us yesterday, as opposed to stage-managed meetings of the Parliamentary Labour Party.
* Bring forward the manifesto process and reopen consultation with party members, trade unions, community and voluntary organisations and the general public.
* The Obama campaign is not the panacea to all our ills and it's been done to death – we need to stop analysing it, take the best of it (internet, volunteer recruitment, targeted messages) and get on with actually campaigning in communities across Britain.
* The fixation with Hope not Hate/Stop the BNP needs to end – we need to stop viewing our relationship with white, working-class people through the prism of the BNP's electoral prospects and start talking to people in these communities (challenging them if necessary) on their terms.
* An audit of Constituency Labour Parties is essential – we have so few councillors and we are rely on a diminishing number of volunteers to be our eyes and ears in communities across the country, yet some CLP organisations are content to maintain the same old rigid, unfriendly and inactive practices that discourage new people and enforce the perception of politics and something different from what ordinary people do.
* Call an election now for 6th May 2010 and set out our key targets for the next 9 months and our plans for a Fourth Term.
Man, I feel better after that.
More from LabourList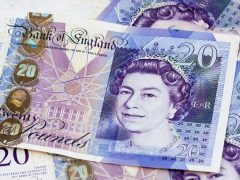 Comment
As the cost-of-living crisis bites, Labour needs long-term structural answers to growing inequality. Basic income provides such an…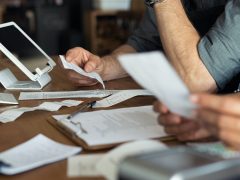 News
Half of 'Red Wall' voters would be more likely to vote Labour in a future general election if…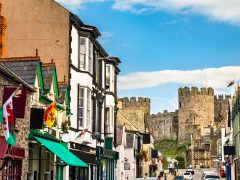 Comment
The headlines are straightforward: Labour gained 68 seats, the Independents gained six seats, the Lib Dems gained ten…