I've been a supporter of comprehensive constitutional reform – not just the voting system – since the 1983 election, when I was 14. Back then the Conservatives won less than 34,000 votes for each elected MP, Labour won more than 40,000 for each MP and the Liberal/SDP Alliance more than 338,000 votes for each MP. It somehow took nearly ten times as many voters to elect a Liberal as a Tory and Thatcher had an unassailable Commons majority of 144 with a minority of the vote.
I was disgusted and a few years later became a founder member of the Liberal Democrats, only to leave in the late 1990s as the Manchester party plotted to undermine that city's Commonwealth Games with fabricated stories to scare people off Labour.
Yet while I still yearn for a more proportional electoral system, I am not convinced I can vote for the Alternative Vote in the upcoming referendum and I'm shocked the Lib Dems asked Labour to introduce it without a referendum.
The Alternative Vote is not a system of proportional representation. It will generate more Lib Dem MPs, but is very unlikely to support smaller parties (check out the Electoral Reform Society projections). That's because to win an AV election, you really need to come first or second on first preferences. The Greens, for example, tend to come third or fourth and would be eliminated early on. They could get 10-15% of the popular vote and have no more MPs under the Alternative Vote.
Given its flaws, the Alternative Vote is not even Liberal Democrat policy. While their statements on voting systems have been increasingly vague in recent years, preferring ambiguous calls for 'fair votes', they have always supported the Single Transferable Vote (STV) and multi-member constituencies. This is also the favoured system of the Electoral Reform Society and all the other leading campaign groups.
So when the Jenkins Commission into electoral reform failed to back STV in 1998 it was a surprise that took the wind out of the reform movement's sails. Crucially, Jenkins did not recommend AV, but AV+ whereby parliament would be topped up with MPs from under represented parties. This idea, which would probably create additional Green and a couple of UKIP MPs, is not in the Lib Con proposal.
It gets worse. The coalition has also adopted the Tory idea of reducing the number of constituencies in Scotland, Wales and the inner cities (where Cameron has failed to win support). That is to say, the coalition appears only to support reforms that suit members of the coalition.
Set this in the context of the 55% lock in. This rushed legislation, that even the most prominent supporters admit transfers power to the monarchy, tries to stabilise the coalition by making Cameron virtually unsackable. Far from the much hyped reforming hung parliament, this is quickly emerging as a gerrymandering Lib Con.
The coalition says we have five years to the next election, but won't take the time to offer the country a new constitutional settlement of which we can all be proud.
Supporters of real liberal democracy need to stand up and say no to partial reforms that suit narrow party interests much more than they suit any democratic agenda. Say no to this obscene gerrymandering in the name of liberal democracy. Say yes making Britain a world beacon for liberal democracy.
More from LabourList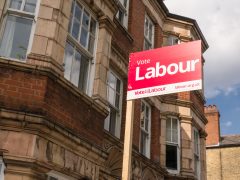 Comment
A decade ago, the writer Julian Baggini used demographic data to pinpoint the heart of England, before moving…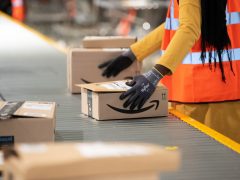 Comment
Our brilliant NHS and GP staff, scientists, lab technicians, nurses and volunteers are giving the whole country some…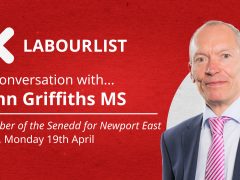 Video
Join us at 5pm on Monday, April 19th, for our latest 'In conversation with…' online event with LabourList…