By Luke Pollard / @lukepollard
Today's announcement the environment secretary that the government is pausing plans to sell 15% of the Forestry Commission's woodlands is welcome news. But let's also be clear, this is only the first sign Labour's campaign is having an impact – but it's not the death of this damaging, ill-conceived and ideological-driven policy effort.
The rationale for flogging off our nation's publicly owned forests has been crumbling from the day the news broke. The economic rationale has been shown to be hollow by the government's own figures and the government has retreated to admitting that the sale is ideological in its design.
This is why I am suspicious of this announcement. Ideological conviction often trumps public outrage as successive Tory policies over the years illustrate starkly. This government just likes sugar-coating ideological cuts to make them sound more palatable to the reasonable middle.
We should also read the words of the announcement closely – the phraseology "whilst the criteria for sale are re-examined" used in the media does not mean all the forests are safe. Indeed, it might only mean that they bolt on a form of words that sounds a little bit tougher on access rights and carry on the same. We should not fall for this classic delaying tactic.
You have to have some sympathy for Caroline Spellman, the beleaguered environment secretary, on this issue. She has been handed a hospital-pass by Francis Maude, the chief architect of the Public Bodies Bill, who seems to be escaping all the blame as if he's been dipped in Teflon and has suddenly become non-stick. Caroline Spellman may well want some respite from forest sale lobbying and this pause is designed to offer that cooling-off opportunity, but Labour should not give her that breathing room. With so many cuts happening it would be too easy for the whole issue to drop off the media agenda and with it the all important momentum we need to sink this policy.
In the past two months protest movements across the country have formed to defend their local woodland from being sold by the government. These anti-sell off groups are a wonderful alliance of individuals, groups, unions, communities and political movements. Advocates of the "Big Society" are no doubt trumpeting this as an example of how their post-bureaucratic age philosophy is taking hold. Perhaps. But it might also be a sign that the Tory policy of robbing future generations of free to access woodlands is a bad idea that neither stands up to scrutiny nor carries public support.
Labour should not let up. In fact, we should redouble our efforts to save the forests. The Public Bodies Bill with its two sections authorizing the secretary of state to sell the Forestry Commission's entire estate is still making its way through parliament and until those clauses are deleted, and the government is shamed into never again considering forest sales, the risk to our woods remain.
We should also not lose sight of a larger political opportunity with this campaign – that by mobilising local communities to protect their woods and forests we are also opening their eyes to the other cuts the Tory-led coalition is pushing through. There is a real danger for the two coalition parties that the forest issue will act as a catalyst for closer scrutiny of education, health, police and housing cuts. Once you've learnt how to print leaflets, hold public meetings, write petitions and link with the local media these skills do not go away.
The government may well want to portray student demonstrations and trade union activism as extremist sentiment to be shunned by the mainstream, but in this forest campaign a new middle-class fighting force is emerging. The Save Cann Woods campaign I'm working on in Plymouth is a case in point. It may be lead by Labour but the woodland defenders are not class warriors nor necessarily from the political classes – they're just local people angry at the sale – the new broad canopy opposition, the 'squeezed middle' if you will, Labour needs to mobilise.
We should not let up because the fight is not yet won and the catalyst effect of this campaign is potentially too great to concede hard-won ground too early. So, after reading this, sign the Labour petition, sign the 38 degrees petition, sign your local petition like this one for Cann Woods, and continue to push on because once the forests are sold, they're gone forever.
Luke Pollard was Labour's candidate in South West Devon at the last General Election. He runs the Save Cann Woods campaign in Plymouth.
More from LabourList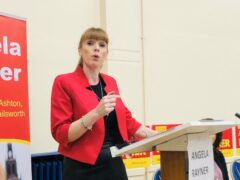 Daily email
Boris Johnson has said that the UK is "now seeing a second wave coming in". The Prime Minister…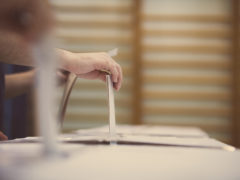 News
Labour MPs and pressure groups have joined forces to launch a new campaign that will build support for…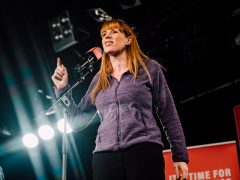 News
Deputy leader Angela Rayner has declared that the Labour Party is "offering the country the leadership it needs"…