By Rupa Huq
The old adage about burying bad news came up the other day when Maureen Lipman accused Andrew Marr of being fortunate in having his super injunction submerged by what Harold MacMillan called "events dear boy, events". There does seem to be an overload of news these days… AV referendum, defeat of Labour in Scotland, Bin Laden captured, Gadaffi's son killed… all in the space of a week. I want to comment on something slightly further back however, the Royal Wedding which already seems to have been aeons ago with everything that's gone on since. In fact let's start a little further back than the other week…
Back in 2000 when cool Britannia ruled and Tony Blair's honeymoon hadn't yet ended, the Runnymede Trust's Commission on the Future of Multi-Ethnic Britain concluded. Vice chair Lady Gavron daringly declared:
"It would have been great if Prince Charles had been told to marry someone black. Imagine what message that would have sent out".
Five years later Charles got hitched to Camilla, declining this challenge and recently it was Prince William's turn up the aisle. While the House of Windsor's ethnic deficit is still unaddressed, Kate Middleton may however be closer to Britain's ethnic communities than first meets the eye. Her mother grew up and was schooled in Southall, one of the UK's longest established areas of South Asian settlement. The incongruous connection has not gone unnoticed: Clarence Street, where Carole Middleton was raised, threw a huge street party with sponsorship from local Indian eateries. Its bricks and mortar alone would not look out of place in a the Hovis advert.
Some on LabourList might have wound up in the constituency in 2007 when it was scene of a sensational Labour by-election win after Gordon Brown assumed the premiership. For those who might not have been there or have forgotten, a short referesher. Southall is no ordinary suburb: Quaker Oats and Woolf's rubber factory have helped define it over the years as more of an ageing industrial area than a stereotypically leafy 1930s one. Also present on many residents' CVs past and present as employer is Heathrow airport. In his novel Londonstani by Gautam Malkani narrator Jas describes the lives of his peers "workin in Heathrow f***in airport helping goras catch planes to places so they could turn their own skin brown". Mr and Mrs Middleton may be goras [whites] but they met while performing this role earlier in their working lives. It's a family background typical of the west London South Asian experience.
Given the previous royal marriages that did not have fairytale endings much hope has been invested in this union to work. Columnists have been falling over themselves to dispense advice. Now the wedding itself is over, if the marriage is to revive the monarchy's long-term fortunes the couple needs to demonstrate they are in touch with modern Britain unlike the clueless Cameron with his repetitive denunciations of multiculturalism. William may not have selected an ethnic minority bride but by positioning himself at the heart of communities like Southall, which let's not forget stayed loyal to Labour even when the white working classes deserted the party, he could send a powerful message to the likes of the BNP and EDL.
We are used to seeing pictures of royals on walkabouts in exotic places, garlanded with flowers in the subcontinent and elsewhere. They needn't go so far for the experience, Southall railway station's sign helpfully announces the destination in Punjabi as well as English. Restaurants and jewellers far outweigh pubs but the surviving watering hole the Glassy junction has become something of a tourist attraction with its clocks on the wall displaying both Punjab time and Southall time. It also accepts rupees. Amongst the surrounding rows of Edwardian and Victorian villas are six Sikh gurdwaras as well as a couple of Hindu temples and three mosques with one patronised mostly by Somalis. Southall's tranformation from a rural outpost of London to scene of 1979 riots sparked by the NF agitation continues. Today it is far from the dullsville we associate with suburbia; its ethnic fluidity makes it a compelling case study of twentyfirst century Britain that Wills and Kate – now going by more regal William and Catherine – need to see for themselves, particularly given its now royal significance.
Royal visits need arranging to Brixton market, Manchester's Rusholme, Birmingham's Soho Road too. I'm sure they would be warmly received in all of the above which are also textbook examples of how ethnic commerce has thrived against the recessionary grain of boarded up Britain. Such an itinerary would be in tune with the still relevant Runnymede remit "to analyse the current state of multi-ethnic Britain and to propose ways of countering racial discrimination and disadvantage and making Britain a confident and vibrant multicultural society at ease with its rich diversity". It'd also be easier on the carbon footprint than foreign climes given climate change awareness.
Finally as commentators have queried why the pair have been granted the title Duke and Duchess of Cambridge. I can't help thinking that a more fitting title might have been Duke and Duchess of Southall.
More from LabourList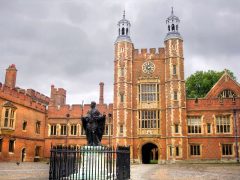 Daily email
No turn? Good morning. The i reported last night that Labour would ditch plans to remove charitable status from…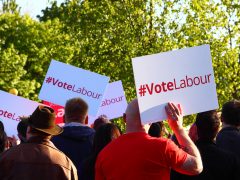 News
This year's Labour Party conference in Liverpool is one of the most hotly anticipated yet under Keir Starmer's…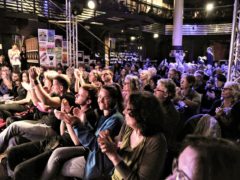 Comment
The rollback of Labour Party democracy continued this week with activists and unions now blocked from using conference…