By Stephen Newton
Later today David Cameron should reluctantly accept the resignation of his defence secretary, Dr Liam Fox. In turn, Fox should express much regret his lack of judgement in allowing a friend, who had not been security vetted to take the role of personal advisor without first following the correct procedures. There should be some clicking of tongues over that advisor's use of the House of Common's portcullis on his business cards. But in the event, most people will shrug, doubting that national security was ever really at risk and will soon hint that a repentant Fox could well return to the cabinet in some future reshuffle, having served his time on the backbenches.
Few realise how well this outcome might also suit Dr Fox, who has been fighting to keep the lid on a far more serious scandal for the past two years; a scandal that centres on his work with the Atlantic Bridge and a charity that was wound up just last week. Few would hear the sighs of relief from Fox's cabinet colleagues – especially William Hague – at the issue being so neatly and robustly put to bed.
The Atlantic Bridge exists to facilitate networking between senior members of the Conservative Party and their American allies. It was founded by Fox in 1997, who was its chair and a trustee until the 2010 general election, with Fox's close friend Adam Werritty acting as UK executive director. Until very recently, its advisory council included the MPs George Osborne, William Hague, Michael Gove, Chris Grayling, Eleanor Laing and John Whittingdale, together with six US congressmen and its patron was Baroness Thatcher. It has always existed as multiple legal entities, with a charitable think tank registered in 2003 and a US non-profit established in the same year.
The think tank published no research at all, but Atlantic Bridge was remarkably open about its intentions. A 2007 annual report explains how tax breaks aimed at supporting charities could be exploited so that British and American taxpayers would subsidise its activities. It provides the detail on how a tax deductible donation to its UK charity could be used to buy a trip to the USA, that would be officially be paid for by the American non-profit. It is unclear whether MPs associated with the Atlantic Bridge were fully aware of this scam, whether they were unwitting beneficiaries or if they were innocents whose names – along with that of Lady Thatcher – were abused to lend the organisation an air of respectability.
One beneficiary was William Hague, an Atlantic Bridge advisory council member who enjoyed a 'celebration' of his biography of William Wilberforce in New York. Hague has consistently refused to declare the sponsorship of this event in the MPs' register of interest, insisting that it did nothing to promote his literary career. He has also refused to confirm which branch of the Atlantic Bridge sponsored the event. Perhaps we should kindly assume it was the UK charity, because in the US a person, 'in a position to exercise substantial influence over the affairs of the organization,' may not benefit from its activities. But if it was the UK charity, that's damning too as in 2010 the Charity Commission ruled that none of the Atlantic Bridge's activities were charitable and demanded they stop this sort of thing immediately. If Fox went today, Hague would be saved from awkward questions on this.
Other Atlantic Bridge sponsorships included a dinner in Los Angeles where Conservative MPs met Fox News personalities. While on the other side of the pond Jon Kyl, who has been ranked as the USA's fourth most conservative senator, would be equally relived at Fox's resignation providing a smokescreen for his jolly; watching Margaret Thatcher award her oxymoronic Medal of Freedom to Henry Kissinger in London. The charity spent lavishly on Sen. Jon Kyl with US,471.70 going on one nights' hotel accommodation and a further US,405.63 on his transport.
Yet all these players owe most to the Charity Commission which has consistently refused to investigate the most serious allegations against Dr Fox, William Hague and their associates and has still not opened a statutory inquiry. Upon publication of the Charity Commission's informal regulatory case report in 2010 my solicitor, Mark Lewis of Taylor Hampton, proposed a judicial review of the commission's approach and its decision not to attempt to recover any of the money misspent by the charity. In a lengthy response, the commission explained that it had found the charity's trustees, including Fox, to be ignorant of the law. It argued that the trustees' commitment to public service meant that they should not be penalised by suffering the indignity of a statutory inquiry or by paying any penalty. It made clear that it would aggressively defend Liam Fox's honour in the High Court, if necessary. Let's hope Fox, Hague and co fair less well in the court of public opinion.
More from LabourList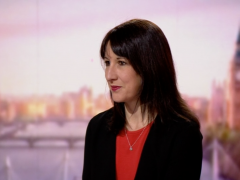 Video
Andrew Marr Show Rachel Reeves, the Shadow Chancellor of the Duchy of Lancaster who leads on Tory cronyism…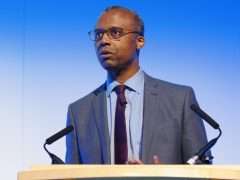 Comment
No matter your race, ethnicity or background, we all deserve fair treatment for the effort we put in.…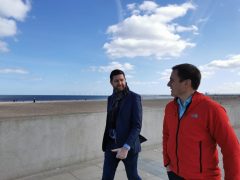 Comment
The elections coming up on May 6th are the biggest our country has seen outside a general election…