Liam Fox has resigned, but many questions remain and we have yet to see if he has acted quickly enough to save cabinet colleagues from further embarrasing questions. I suggested that Cameron would resign Fox on Monday – to save William Hague – and have been proved wrong. Cameron has a tendency to be indecisive in these matters – remember how he held on to Andy Coulson – and has done his best to insist on a fortnight's civil service investigation. He failed to understand that he was effectively commissioning a fortnight's journalistic investigation too.
But even with Fox gone, too many questions remain unanswered. Today, Geraldine Peacock, who was chair of the Charity Commission from 2002 to 2006, backed this blogger's call for the commission to re-open its investigation of the Atlantic Bridge, and more specifically to consider whether misspent charity money should be repaid. Peacock would also like the commission to look at the level of benefit received by Liam Fox, who was a trustee. I would like that investigation to also ask whether others involved in running the charity  – including advisory board members George Osborne, William Hague, Michael Gove, Chris Grayling, Eleanor Laing and John Whittingdale – benefited in any way.
The Atlantic Bridge's UK charity was required to cease all its activities in July 2010 as none served any charitable purpose. It was given until September 2011 to clean-up its act, but instead opted to wind-up. Its assets were demised to another charity that neither the commission nor the Atlantic Bridge itself will reveal. Last night Newsnight revealed that senior Atlantic Bridge personnel have established a new organisation, Transatlantic Bridge, and have confirmed that the Atlantic Bridge will live on despite the winding up of its UK charity; it has always consisted of multiple legal entities and the US charity continues to trade despite questions from the IRS.
The Fox saga continued for so long, and was so overwhelming, in large part because it is at least three scandals rolled into one. The Guardian's interest was piqued by a disgruntled Harvey Boulter, chief executive of Porton Capital, which worked with the MoD to develop innovative technology in the battle against MRSA. A deal with US conglomerate 3M had gone sour and Boulter might have lost his shirt. He wanted government backing to take on 3M in the courts and it was claimed that Liam Fox may have been involved in placing a question mark over a knighthood for 3M's CEO. This was scandal number one; it was complex and could have fallen either way. But it was when Boulter found himself negotiating with Adam Werritty it led directly to scandal number two; Werritty turned out to be an off-the-books advisor to Fox, who had had bypassed protocol, security screening and was funded by a small group of Tory party donors and a private intelligence group. If scandal number one wasn't enough to bring down Fox, scandal number two certainly looked the business.
Remarkably the best Fox's friends could do in his defence was claim that he'd been taken in by a Walter Mitty character. This was nonsense, which even if true would place a serious question mark over any minister who had been shown to be so gullible. And Fox had at least one other off-the-books advisor; Lieutenant-Colonel Graham Livesey.
As the media has dug deeper, so it has discovered that Werritty was in the pay by the Atlantic Bridge, that was wound-up just last month. This brings us the scandal number three, which is only just getting traction in the media. Those of us who have been blogging this story since 2009 have always been told it was too complex to go big. But now, thanks to Cameron's dithering, investigative journalists from every major UK news outlet are working to get their heads around it. Not only is this third blow likely to take Fox down, if Cameron continues to dither it may well spread to his cabinet colleagues and beyond. The question post-resignation is whether Fox's departure is enough to kill off interest in his, and others, wrongdoing.
More from LabourList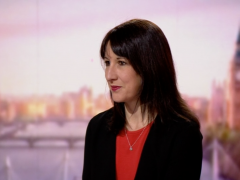 Video
Andrew Marr Show Rachel Reeves, the Shadow Chancellor of the Duchy of Lancaster who leads on Tory cronyism…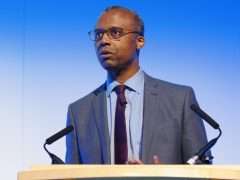 Comment
No matter your race, ethnicity or background, we all deserve fair treatment for the effort we put in.…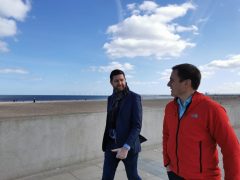 Comment
The elections coming up on May 6th are the biggest our country has seen outside a general election…