There are 27 member states in the European Union. Just one – Slovenia – has a majority social democrat government, following the crushing defeat at the weekend of the Spanish Socialists. With Greece's PASOK government also being replaced in recent weeks by the technocrats of Lucas Papademos, these are sorry days for progressive politics.
Apart from Slovenia, there are 5 others – Austria, Denmark, Finland, Ireland and Luxembourg – where social democrats are members of ruling coalitions. Yet in 1999, 13 out of the then 15 governments in the European Union came from the centre left.
At a time when capitalism – or at least major parts of it – is clearly not giving people what they want; when bankers & financiers continue to take unwarranted bonuses while small businesses and ordinary people are crying out for loans and mortgages, and when economic growth is miniscule if measurable at all, this ought to be the left's opportunity.
Following World War II, social democracy was the key player in creating more civilised, more egalitarian societies based on a combination of communal services and individual rights. It largely defined what became acceptable in terms of the public provision of health, education, pensions and reasonable working hours.
Yet, after around a century of universal suffrage across the continent, social democracy is getting the thumbs down from millions of people.
So, the crisis of Europe's economies is also a crisis for the centre-left, and it cannot be solved by better branding or slightly different policy agendas. As I said in my speech to Labour Party Conference in September, we must actually rethink social democracy.
The re-thinking must come from all parts of the Labour movement and beyond; from trade unions, from intellectuals and academics, from practising politicians, from activists, from single interest groups.
But we also need to learn together with socialists and social democrats in France, Spain and Germany, because the answers in a globalised society will be international ones.
People do still aspire to a society based on fairness, on a wider distribution of wealth and income, and on working together to achieve a better world for themselves and their children. It is up to social democrats to meet these aspirations.
More from LabourList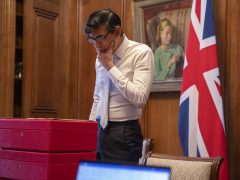 News
The TUC has urged Rishi Sunak to urgently extend the furlough scheme amid rising unemployment as "millions of…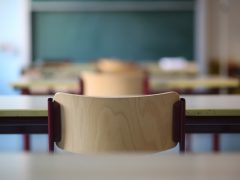 Daily email
Boris Johnson has continued to use Theresa May's old tactic of ignoring opposition day votes. The government adopted…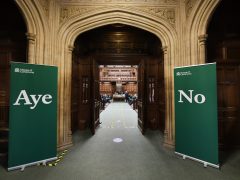 News
The House of Commons has approved, by 263 votes, Labour's expression of support for protecting holiday pay entitlements…