Following on from recent NEC announcements, the Campaign for Labour Party Democracy have announced their slate for the upcoming NEC elections. You can see the statement from Peter Willsman announcing the slate below:
I am pleased to announce that the Campaign for Labour Party Democracy is campaigning for the nomination of six Centre-Left grassroots candidates for Labour's National Executive. They are:
Ann Black – Former Chair of the NEC and NEC member since 2000. Secretary of Oxford East CLP. Member of UNISON's National Labour Link committee. Membership No: A35389
Ken Livingstone – Current member of the NEC and candidate for Mayor of London. Lives in Brent for which he was previously an MP. Membership No: A08022
Kate Osamor – Community organiser in Tottenham, Chair of School Governors, Unite, Coop and party activist. Membership No: L0121033
Christine Shawcroft – Member of the NEC and Secretary of both Nottingham South CLP and her branch. Former PPC and Council Group Leader. Membership No: A490373
Darren Williams – Member of National Policy Forum and Welsh Executive and Secretary of Welsh Labour Grassroots. PCS official in Cardiff. Membership No: A024240
Peter Willsman – First elected to NEC in 1998 after 16 years on Conference Arrangements & National Constitutional Committees. Union branch secretary 18 years (GMB/APEX) and Coop Area Committee/Party Council 22 years. Lives in Oxford. Membership No: A071448
ll six of us will stand up for the rights of party members and for delivering on Ed Miliband's promise of "a living breathing party" which gives party members a real voice. We still have some way to go to for the party to re‐engage fully with its members, to share ownership of its policy-making, to renew the party at every level, and to create the campaigning party we need to win.
In particular, we need to ensure that party members are genuinely involved in our policy review and that the party quickly puts in place a framework for the National Policy Forum to bring to party conference policy options so the party can resolve the debate about its future direction.
We need a united party, campaigning for policies it believes in.
Constituency Labour Parties can nominate up to six people for the six places up until the deadline of Friday 30 March 2012. Further information on the slate and these candidates will be available shortly at  Left Futures, Grassroots Labour and the Campaign for Labour Party Democracy.
Editor's note: LabourList welcomes posts from other slates or individuals seeking election to the NEC – email us at [email protected].
More from LabourList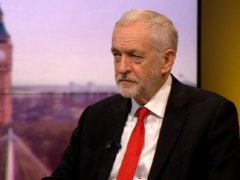 News
The Andrew Marr Show Jeremy Corbyn appeared on the Andrew Marr Show this morning, answering questions on the…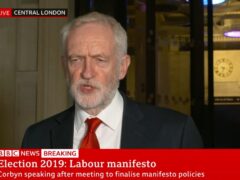 News
Top Labour figures came together today to discuss the new manifesto and sign off a final set of…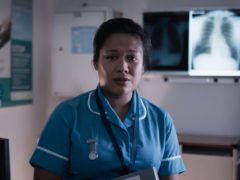 News
Labour analysis has revealed that NHS staff are working one million hours of unpaid overtime every week to…