Today there's understandable anger that Tom Harris has been forced to resign from his role as a "Social Media Tsar" (a role he's held for less than a month) over his production of a spoof Downfall video.
It's possible that some of you won't have seen a Downfall spoof before, although that's unlikely I'd have thought, as they're some of the most widespread and over-used parodies on the internet – especially in politics. If anything Harris was guilty of making a kind of spoof that's a bit passe these days. So passe in fact that the Telegraph website (not a blog, a tweet, or a facebook page, but the website of a mainstream broadsheet national newspaper) printed "Hitler Downfall parodies: 25 worth watching", and described it as "one of the web's most enduring memes", almost two and a half years ago. I must have missed the outrage back then…I've certainly never seen any real complaints about them before – even some of the particularly brutal ones produced about Gordon Brown.
What this seems worryingly symptomatic of is the desire of the media (and some politicians themselves) to produce grey, humourless, inoffensive MPs. The kind who never take any risks, but by being risk averse never say anything of note. I may not agree with Tom all of the time – that's an understatement – but he's engaging, smart and provocative. I wouldn't want that to change.
Right now – perhaps for the first time – we're starting to get a glimpse of what politicians are really like, thanks to social media. There are so often complaints about MPs not "getting" the online world, and not engaging people on their terms – and now Tom Harris has engaged with the blogosphere and Twitter on its own terms, using its own language and style, and he's lambasted for it.
We're at risk of pushing politicians away from open dialogue, and away from being "real" in how they interact online. That would be a travesty. But it's no surprise to see the mainstream media reacting in horror to it – after all, it's something they can't control, anof don't really understand.
At worst, Harris was guilty of bad timing. By posting the video when he did, he has allowed the SNP to shift coverage away from Joan McAlpine's "anti-Scottish" attack on Labour supporters, and others. It's a travesty that time will be wasted covering Tom's video, rather than the actual matter at hand.
But was it offensive? I really don't think so. No more so than the thousands of other such videos posted online. I've embedded it below – so you can make your own mind up:
More from LabourList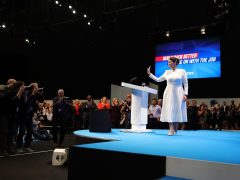 Comment
MPs have returned to parliament this week, and it is expected that they will soon be considering the…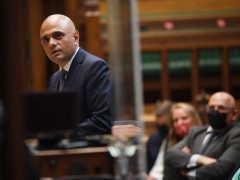 Daily email
Daily new Covid cases could reach 100,000, Sajid Javid has warned. The seven-day average is currently 38,000. "This…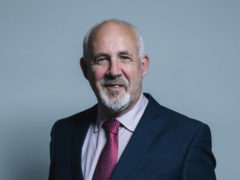 Comment
When you sit down and think about it, there is quite a difference between wealth on the one…