David Miliband has written an article for the New Statesman. You're probably aware of it by now – either because you've read it, or because you've seen the Daily Telegraph's shrieking front page (more on the Telegraph later).
If you haven't read the article in full yet, I'd recommend taking the time to do so. Like so much that comes from David Miliband, it's a thoughtful and weighty contribution. There is much in it to agree (and disagree) with. His analysis of Labour's need to move beyond the state chimes with aspects of Blue Labour thought – and the debate around Labour's purpose when there's "no money left". But it also reflects a very mainstream debate in the party, and one that has raged on LabourList often in the last 18 months – whether some in the party and the movement are too comfortable with opposition. Emma Burnell's rip-roaring post two weeks ago was just the most recent example.
Yet to read the media coverage around the intervention of the elder Miliband, you'd think this was a two dimensional, direct attacks on his brother and the party. The Telegraph, showing extraordinary clairvoyance, and mind reading prowess, describes David's essay as "an attack on his brother Ed's Labour Party" and "a thinly coded assault on the leadership of his brother". That's despite four (by my count) explicit positive reference's to his brother's leadership of the party. There's reading between the lines, then there's working around the lines that don't fit the story…
Unfortunately clairvoyance isn't everything. Central to the Telegraph's thesis is that David has referred to his brother not as "Ed" but as "Ed Miliband". You can see their point. That sounds cold. What a distance there must be between these two brothers. Except that's not the case. The original version of David's article referred to "Ed" not "Ed Miliband" – it was changed, as per the Statesman style guide, to differentiate Ed Miliband from Ed Balls.
If only someone had taken the time to check (like we did, it didn't take long)…
Similarly confused is the attempt to spin David's article as an attack on the leadership, when the criticisms are aimed at what he calls "Reassurance Labour" and Roy Hattersley (or perhaps Neil Kinnock), who hasn't formed part of the Labour leadership for decades. I know we talk about how this country are taking the party back to the 1980s, but I didn't think we were being literal. And even the most ardent supporter of Ed Miliband would struggle to argue that Ed Miliband has been "reassuring" Labour supporters recently.
What is pleasing, and should not be overlooked, is that David Miliband is starting to feel comfortable enough to make a cautious return to domestic political debate. Thats something that I'm genuinely delighted about. David wasn't my first choice for leader, but months ago I was calling for him to return to frontline politics. Most activists I speak to – regardless of their personal politics – want Labour to have a team of all the talents. That includes David Miliband.
Fortunately this won't be David's only intervention in the domestic debate this month. Next week David will be launching a major report from ACEVO on youth unemployment which will give the press an opportunity to look at the substance of what he's saying. We're also hoping that he'll contribute to the debate on LabourList too.
I hope that in these and future interventions, the substance of his argument, rather than the intervention itself, is what gets the column inches. I long for the day when David Miliband commenting on the future of a party he has served his whole adult life is no longer treated as a exercise in political tittle tattle.
And I have a feeling David (and Ed) might feel the same way…
More from LabourList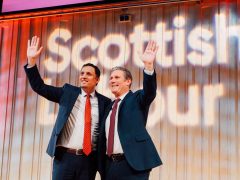 Daily email
Rutherglen: Will Labour win – and would it really signal Scottish revival? Starmer is hitting the campaign trail…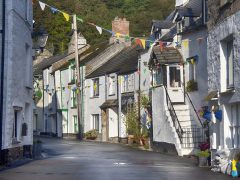 Comment
Labour has promised a 'Take Back Control Bill' in the first King's Speech. Aimed at England, it must…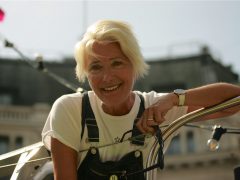 News
Almost 100 climate activists, experts and campaigners from around the world have written to Labour leader Keir Starmer,…