I am concerned that we may be beginning to see the emergence of a stealth Government strategy to ensure it has its supporters, masquerading as independents, in place as the new Police & Crime Commissioners? This is an issue that Paul Richards has already highlighted on these pages (see here) a few days ago.
We know that the Liberal Democrats have decided (so far) not to run a central selection and campaign and have said "Individual Liberal Democrats may support non-party candidates. This is a continuation of the view that Liberal Democrats in government and parliament have been expressing as the legislation has gone through Westminster: that whilst effective accountability of the police is essential, it is imperative that operational policing does not become a political football" (Tim Farron quoted here). This party line was repeated by Baroness Kramer on BBC Question Time on Thursday last.
Meanwhile the Conservative Party have been decidedly muted on the whole issue and the idea of open public primaries appears to have shifted off their agenda. While they are ostensibly still looking for candidates (apply here if you wish!), I am beginning to wonder if they may too defer in favour of 'independent' candidates.  Michael Crick says on his blog "Ministers expressed the hope that the PCC jobs would attract famous individuals with impressive track records, people who had excelled in fields outside politics – local celebrities and people of stature, rather than just party hacks" when discussing the possible candidature of Simon Weston for the South Wales PCC.
Putting the irony aside that a Government that created these political posts may not want party politicians elected to become PCCs, I am wondering if the Government parties are slowly and stealthily seeking to have place men & women become the PCCs? I have no palpable evidence for this, but what do people think? Would this be a strategy they might adopt?
And so in addition to my questions for PCC candidates that the Guardian published a couple of weeks ago (see here) and the points raised by Paul in his earlier article, I have been mulling on some questions that Labour candidates might pose any independent candidates they will be running against:
1.       Are you or have you ever been a member of a political party? How did you vote in the last general and council elections?
2.       What affiliations (if any) do you hold? For example, do you belong to any clubs, associations, campaigning organisations or secret societies? Which ones?
3.       As you are standing on an independent ticket, are you able to give an assurance that if you ever choose to belong to or campaign for a political party, that you will immediately resign as a candidate (or PCC if you are elected)?
4.       What values and principles (as opposed to the specific policies in your manifesto) will guide you in the decisions you will be taking as a PCC, if you are elected?
5.       What would you say are your strongest views?
6.       Have you ever run for political office as an independent before? If not, why not? If so, what & why?
7.       Assuming that you are very wary of party politicians running the police, what other public services do you think party politicians should not be running either? What are your reasons for this?
What other questions would you ask?
More from LabourList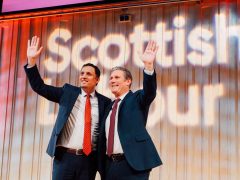 Daily email
Rutherglen: Will Labour win – and would it really signal Scottish revival? Starmer is hitting the campaign trail…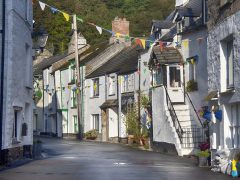 Comment
Labour has promised a 'Take Back Control Bill' in the first King's Speech. Aimed at England, it must…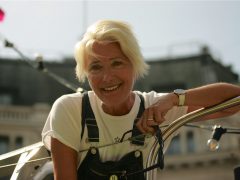 News
Almost 100 climate activists, experts and campaigners from around the world have written to Labour leader Keir Starmer,…