Regardless of what might be tomorrow's in budget, Londoners already know that their city simply can't afford another four years of a Tory mayor. Crippling cuts to essential services like police, and ever more expensive tube and bus fares, are not the purpose of City Hall. Ken Livingstone will reverse both. That's why I'm supporting him wholeheartedly for the next Labour mayor of London.
Ken's campaign is in fact moving from strength to strength. Three key pledges really stick out for me, not only for the way they will promote and help ordinary Londoners, but also in the way they answer the Tory mayor's unhelpful and unwanted policies.
The first is really critical: Ken's "Fare Deal". Ken's been clear throughout his campaign that he will end the Tory mayor's cash-cow attitude to commuters. Ken's joined the dots in Tory fiscal policy, on record as saying. "We need a cut in fares, not a cut in tax for the top income bracket". I suspect that may prove prescient tomorrow, but whatever the budget may hold in terms of higher income tax cuts, Londoners need a cut in fares.
Ken's point on fares is important. More subtle than simply wanting to make transport more affordable in London, Ken is also pointing out that TFL is currently running a budget surplus. In fact, there was a £727mn operating surplus at Transport for London in the last full Financial Year. Why should Londoners continue to face higher fares when the Tory mayor has more than 700m pounds of their money to reinvest?
Ken's "Fare Deal" will address how in four years, the Tory mayor has increased average bus fares by 50% and many Tube fares by over 20%. Instead of these constant price hikes, Ken will • cut fares by 7% and cut single journey bus fares by 11% cut. Ken will also freeze fares completely next year. And they'll be no above-inflation fare rises after that.
Ken's also going to protect our police. Tory mayor Boris Johnson has cut 1,700 police officers in London. This kind of cut might have seemed irresponsible before the riots, but now, after them, must be interpreted as a scandal. Ken will protect our communities by reversing these dangerous cuts.
And last but not least, Ken will stick up for a new generation of younger Londoners. The Tory-led government abolished the EMA (Education Maintenance Allowance), but Ken's committed to restoring a London-wide Educational Maintenance Allowance of up to £30 per week in term.
We should get together on Thursday May 3rd and, as a city, take the chance to show the Tory-led government that London is different – a more welcoming, and much fairer city – than ever before. That means electing Ken as our Labour mayor.
Claude Moraes is a Labour MEP for London
More from LabourList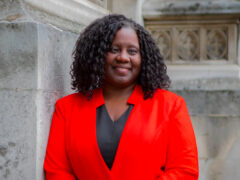 News
Marsha de Cordova has criticised the race and ethnic disparities report published last month as a "shoddy, point-scoring…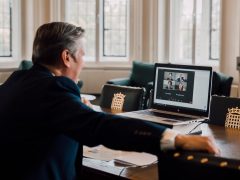 News
Keir Starmer has declared that the plan for a 'European super league' breakaway competition is a "money-grabbing endeavour"…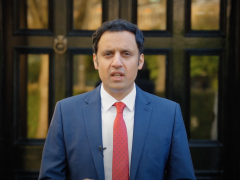 News
Scottish Labour has pledged to introduce a 'minimum income guarantee' as part of a broader plan to lift…