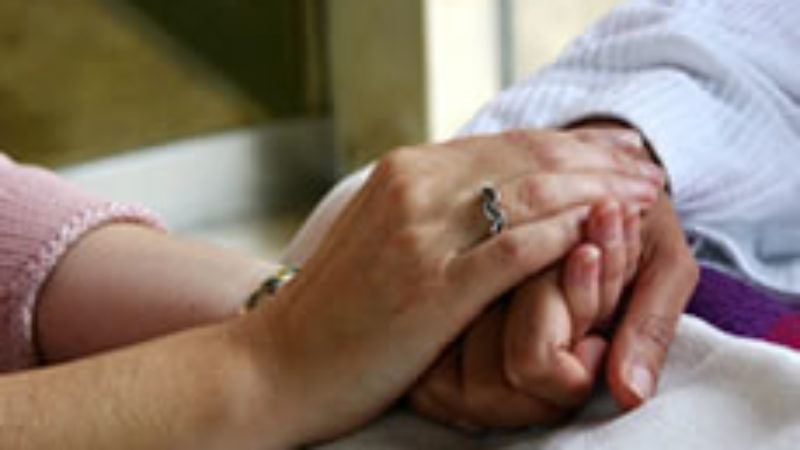 Tomorrow, over a year since the Dilnot Commission on Funding of Care and Support reported back to Government, we will finally see the publication of the Care and Support white paper. This is the white paper that we have been waiting for since the Coalition took office in 2010– yet it is unlikely to give the answers that we are looking for.
We know that there is a crisis looming in adult social care – we have known this for a long time. But Labour's solution – the National Care Service – was introduced too late in power to see through.
And now we have news that the coalition's white paper is finally coming – with everything pointing to the likelihood that the Dilnot Commission recommendations will be accepted – but there is to be a stark omission. No mention of how the new system will be funded. This is not good enough.
Principally the major reforms expected in the white paper will see a cap on the amount that individuals have to pay towards their care costs and a guaranteed national minimum level of council support. Dilnot calculated that this new system would cost the state £1.7billion. Yet, it is reported that the white paper will not address this. Instead a 'progress report' will outline that decisions are yet to be taken regarding funding.
But without agreement on the exact nature of the care costs, how these will be funded and a plan for implementation, this white paper is unlikely to take us any further forward with tackling the problem we are facing with funding adult social care in the future.
In addition to the proposed £35,000 cap on an individual's lifetime care costs, Dilnot also puts forward a change to the means-test threshold. Under the present system, if an individual has assets over £23,250 they are liable to pay for their full cost of care. For many
older people, with only moderate assets, this has meant having to sell their homes to fund care. Under the proposals by Dilnot, the threshold will rise to £100,000 – if an individual has assets below this amount, councils will now become responsible for paying care costs.
Many will argue that this reform to the system is positive; it could encourage people to save, fewer people may have to sell their homes to fund care and ultimately would be good for individuals and families. Indeed, Liz Kendall (who has been very strong as Shadow Minister for Care and Older People) has shown support, noting that Labour 'warmly welcomed' these proposals as a way towards a more sustainable system. However, this will also bring a considerable challenge for councils, where care costs could rise sharply and dramatically over a short space of time.
Labour Councils – such as those in the north east and north west – look set to be hit particularly hard. In such areas, many houses fall between the current £23,250 limit and the proposed £100,000 figure. While this means that many homeowners in these areas will not have to sell their homes to pay for care; it presents a huge challenge for councils as they would become responsible for paying care costs for many more individuals.
This is why it is essential that we understand now, how the government intends to pay for the new system. Without this, we are no further forward. We need to know how councils that are already faced with massive cuts to their budgets are going to meet these rising care costs. And let's not forget that we already know that the impact of the cuts has been uneven; it's councils in the poorest communities and Labour councils that have been hit the hardest.
In all of this, we hear that cross party talks on the funding of long term care for the elderly have broken down. This hardly gives encouragement that an agreement can be reached on how to fund this crisis. And with many Labour councils set to face even tougher times ahead, now is the time for senior members of the Party to get back around the table. Andy Burnham worked hard to build consensus on this while we were in government. But it broke down due to political opportunism of the Tories, who though the 'death tax' scare was a vote winner. We should not follow their example, and must be more responsible in opposition – our Labour councils and communities are counting on us to work together to find a solution.
Laura Wilkes is a Policy Manager at Local Government Information Unit. She writes here in a personal capacity.
More from LabourList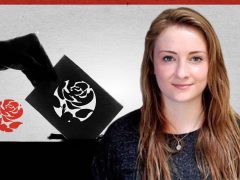 Comment
As a junior doctor working in the coronavirus wards, I have witnessed socialism in action. Health workers of…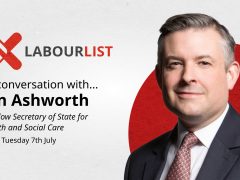 Video
Join us at 6pm on Tuesday, July 7th, for our latest "In conversation with…" online event featuring LabourList…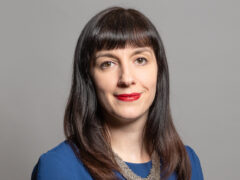 Comment
Rishi Sunak will deliver a statement in the Commons on Wednesday. Detail has been thin on the ground,…