Last week I paid a very brief visit to Moscow, at my own expense, to observe a high profile court which raises serious questions about human rights. I've already blogged about this – the Pussy Riot trial – for LabourList.
This trip, on the back of a few opportunistic comments from political opponents (a former Lib Dem councillor and wannabe MP presenting himself as a "local resident" and a tweeting Tory troll from miles away) sparked a bit of a debate in my local paper about whether MPs should be concerning themselves with such things. I would argue that yes, they should.
Of course my constituents in Bristol East come first. They are the people who elected me and the people who have put their trust in me to fight their corner. But I don't see that as just fighting their corner on local issues. I deal frequently with very local issues, such as parking or cycling on pavements, planning applications, people not having big enough wheelie bins, no issue is too small for my office to swing into action, and more often than not we get good results. I have four excellent full-time members of staff in my constituency office who do a brilliant job in following up on cases for me.
I also deal with issues that are very important to individual constituents but have wider policy implications too. And that's why the constituency link is so important. It's by meeting local people – whether it's at surgeries, on the doorstep or out in the community – and talking about the problems they face that MPs get a real feel for what impact Governent policy is having, and what needs to change.
The best example I can give of this is the treatment disabled people are receiving at the hands of Atos, the body that carries out Work Capability Assessments to see if they are fit to work. I have seen some appalling examples of poor decision-making, and some very distressed constituents as a result. My first response is always to try to sort out that particular constituent's plight, going into battle with the powers that be at the DWP. But it's also important, as a national politician that I take this up in Westminster too. Anyone who checks my record will see that I speak in more debates than most MPs and ask more questions than most MPs. I also write lots of letters to Ministers and government agencies. These days, with the advent of 'pavement politics' some people don't seem to understand why MPs have to go to London each week when parliament is sitting, but that's why we do it.
There are also big issues – at the moment it's the South West Health Consortium (which is trying to renegotiate NHS employment on a regional level), the renewal of the Great Western Rail franchise, plans for more free schools in Bristol, the City Deal for an elected Bristol mayor, and the failings of the Government's Work Programme – which take up a lot of my time, locally and nationally.
And there's dealing with policy matters, whether it be scrutinising government legislation or initiating debates on important topics. I recently had a debate on protecting the oceans and marine eco-systems, for example. And no, that's not directly relevant to my constituency, but I know from my postbag that many constituents care a great deal about the environment and want someone to speak up about it in Parliament.
And finally, there's the international element of an MP's work, which in my case is linked to my role as a shadow foreign office minister. What goes on in the wider world – the battle for human rights, an end to the arms trade, aid and trade for development – is important too, and if MPs aren't taking these issues up, then who will?
Caring about what's happening in other parts of the world shouldn't – and doesn't – mean an MP doesn't care about the poor, the downtrodden, the sick, the oppressed or those who are simply having a bit of a hard time at the moment in their own patch. I know that my Liberal Democrat neighbour, Stephen Williams, has been taking an interest in Palestine recently and has been out there to visit. I would never attack him for this. It's a very important issue. MPs should take an interest in local, national AND international affairs. We're not local councillors; we're national politicians. It's a lot to take on, but it's what we were elected to do.
Kerry McCarthy is the Labour MP for Bristol East
More from LabourList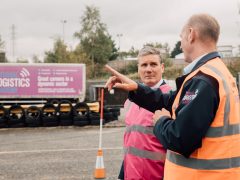 News
Swing voters were asked to share their impressions of Keir Starmer as well as Boris Johnson and Rishi…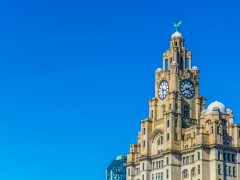 Daily email
MPs from across the chamber paid tribute to David Amess yesterday. The late parliamentarian was described as not only a…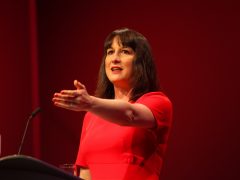 News
Labour is expected to force a vote of MPs on cutting business rates after research from the party…