The London 2012 Olympic Games is supposed to be an event to unite the country. But in such uncertain and turbulent times it is no wonder that the Games have become highly politicised.
From Tory MPs attacking the opening ceremony for being too multicultural, to debates around G4S and police privatisation, or how the Games can "inspire a generation" in the light of Government spending cuts, issues surrounding the Olympics continue to spark debate and divide opinion.
Much debate surrounds the proportion of Team GB that attended fee paying schools. British Olympic Association Chair, Lord Moynihan, says it is "wholly unacceptable" that half of Team GB's gold medal winners in the 2008 Beijing Olympics were privately educated.
93% of the population is state school educated, while a third of British 2012 Olympic athletes are privately educated. Like so many other walks of life, sport is becoming dominated by people who attended private school.
This trend is extremely worrying. Professions like law, medicine and journalism are becoming more of a "closed shop" than ever before. As Alan Milburn recently highlighted, 83 of the 114 High Court judges were privately educated, 43% of barristers went to fee-paying secondary schools, and a massive 54% of top journalists were privately educated.  Even pop music is not immune –the majority of British pop musicians went to private school or specialist fee paying or stage schools.
Politics is another profession guilty of being disproportionately dominated by people who attended fee paying schools. 35% of the 2010 intake of MPs went to private school – up 5% from 1997.  66% of current government ministers were privately educated, with a shocking 10% coming from just one school. Among the Labour benches, 15% of MPs are privately education. While we not as bad as the shockingly unrepresentative Tories, this is still over twice the national average and unrepresentative of the UK public as a whole. No wonder the public often feel that politicians are out of touch with the lives of ordinary people.
Pupils who attend private schools are not better, cleverer, more talented or more creative than pupils who attend comprehensive schools. They just happen to have parents who are able to invest more resources in their education.
By recruiting our Olympians, musicians, lawyers, journalists and politicians from such a narrow pool, we fail to capitalise on the talent and potential of all the UK's citizens. As new global powers emerge, the UK needs to unlock this potential in order to remain competitive and meet the challenges of the changing world.
The UK is a highly unequal society and social mobility is heading in the wrong direction. The Olympic Opening Ceremony slogan "this is for everyone" is an admirable aspiration. Sadly, government cuts to education at all levels will create further barriers to success for state school pupils, particularly those young people from low-income backgrounds.
Labour must do everything possible to support state school pupils achieve success at the highest level, whether this means winning gold at the Olympics or becoming elected to parliament. This requires bold and radical changes to address the huge imbalances in the status quo. It will be worth it. When everyone is able to fulfill their potential, the UK will be the real winning.
More from LabourList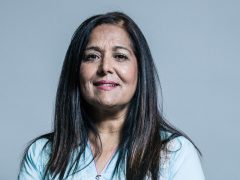 Comment
Boris Johnson's Conservative Party won a mandate to 'level up' the UK at the 2019 general election. The…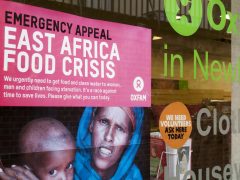 Comment
Someone in East Africa dies of hunger every 48 seconds. This is the result of the imperfect storm…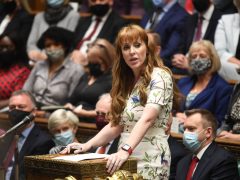 News
Angela Rayner has accused Boris Johnson of "watering down the rules to save his own skin" after the…