There's a funny little Panglossian piece by Tory peer and former minister Michael Bates on ConservativeHome. As an indication of the thinking going on among ministers at present, however, it's deeply worrying, the ex-Paymaster General displays an extraordinary lack of understanding of basic economic accounting and logic.
His main idea is that despite the current GDP figures, 'the economic recovery is underway'. Contrary to the Tory peer's claim, use of the GDP measure is not 'a bit like judging the health of a private corporation by its turnover alone'. The calculation of GDP specifically cancels out all the in-between costs in exactly the same way as a business cancels out turnover and costs to arrive at a profit figure. GDP measures only those payments for goods and services that are purchased by ordinary citizens, used to provide public services or represent investment by companies.
Lord Bates's next statement is rather an extraordinary one. He says that 'GDP adds in government expenditure when most of us would regard it is a sign of health to reduce the cost of the state…'. His (almost certainly correct) implication that part of the total GDP reduction is as a result of falling government expenditure goes against the assumption of the coalition's current austerity policy. This assumption is that a reduction in government spending will not lower incomes, and therefore won't lower GDP, because private sector activity and incomes will increase as a direct consequence.  So either Lord Bates is wrong or the austerity policy is wrong. Hint: GDP has fallen! His further implication that such a fall in GDP is a good thing is nonsense. All expenditure in Britain that does not go abroad is also income for somebody in Britain.
Lord Bates notes, as have many others, the discrepancy between the employment figures, which have been rising recently, and GDP which is falling. He correctly notes that employment rose by 201,000 from April to June, despite the 0.5% fall in GDP.  But only 128,000 have entered secure jobs – the rest becoming self-employed, working unpaid for family businesses or entering government programmes. Of these 128,000 new employees only 74,000 are working full-time. Two-thirds of the additional workers were born outside the UK – so here at least immigration is good news for a Tory! And the bottom line is that rising employment associated with reduced output means that productivity is lower – which may not be such good news.
In his valiant attempt to find a silver lining, Lord Bates has also 'unearthed' (he doesn't say where from) some extraordinary figures for new business creation. His number exceeds by a factor of five the official government estimate of 94,000 additional businesses created between the start of 2010 and the start of 2011. And all of that increase was accounted for by businesses too small to be registered for PAYE or VAT. The number of businesses that actually employ people fell by around 9,000. It is likely that the increase in unregistered businesses represents efforts to earn a living by self-employment of those otherwise unable to find jobs. All in all this really doesn't look like good news, except for the power of Lord Bates's imagination.
Ignoring his own warning about the impact of the Diamond Jubilee Bank Holiday for the June GDP figures, Lord Bates quotes the 2.9% increase in industrial output from June to July. But comparing with the same month 1 year ago, output is actually down nearly 1%.
So given that everything is actually going so swimmingly, it is clear to Lord Bates that 'we are not just in it together but the evidence clearly shows we are getting out of it together and emerging stronger and fitter than before.' By avoiding 'over-focussing on one measure of the economy' (ie: the most accurate and reliable one) we will 'free up business' to spend the '£750 billion cash pile' which it currently 'lacks the confidence to invest'. Ah yes – the intervention of what Paul Krugman has called the 'confidence fairy'.
So here we have it. A clear economic strategy based on self-deception and wishful thinking. Let's see how that goes.
Diarmid Weir writes on economics and policy at www.futureeconomics.org
More from LabourList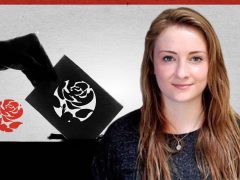 Comment
As a junior doctor working in the coronavirus wards, I have witnessed socialism in action. Health workers of…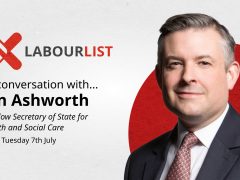 Video
Join us at 6pm on Tuesday, July 7th, for our latest "In conversation with…" online event featuring LabourList…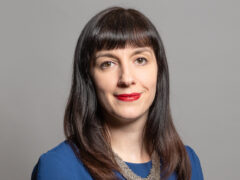 Comment
Rishi Sunak will deliver a statement in the Commons on Wednesday. Detail has been thin on the ground,…