A lot has happened since conference 2011. Two of the most significant things are a shift back to Labour in local government and the fact that the party has been pretty much consistently ahead in the polls for some time. Some polls – even taking into account the Olympics swing – have put Labour up as high as 15%. The public are clearly looking to Labour for answers; our challenge is in making sure that we have them.
Local government is important for Labour – never more so than now. Not just because it is where we have a day-to-day and direct impact on people. But right now, local government is important because it is where Labour has power, and where the base is growing (rapidly).
Diligent LabourList readers will remember the coverage of the May local elections, with the story unfolding throughout the night that Labour was winning locally, and winning big. Birmingham, Bridgend, Cardiff, Chorley, Derby, Exeter, Newport, North East Lincolnshire, Norwich, Nuneaton and Bedworth, Plymouth, Sefton, Southampton, Thurrock, Wirral all went to Labour. It is not unrealistic that May 2013 could see Labour becoming the largest party of local government.
There are times in history when some may argue Labour's reputation in local government was poor; we weren't always trusted and weren't always united with the party at a national level. Now we have a significant power base building in local government and a real opportunity to make a difference, we can not afford for this to happen again. Labour needs to build trust with communities and Labour councils need to show that they are capable of delivering positive change. Local government can act as the stepping-stone into government. Labour councillors are building the reputation of the party locally as one that delivers for all sections of communities.
It is now, in local government where Labour has the most responsibility, that Labour councils can use this opportunity to demonstrate to people that we can deliver, that we are competent, and we can be trusted. In order to do this Labour needs to be clear on where the Party stands regarding key areas that have a significant impact on how Labour councils plan and deliver services now, and in the future.
Principally, we need to have serious debate about what local government is for; now and in the future. Given the scale of current cuts (and that Labour in power would also make cuts) and the sort of transformation that is being considered in order to meet them, this raises fundamental questions about the nature local government. This includes: how should councils be funded; what should they deliver; should they deliver services directly or commission them out; who should councils commission to? This list could go on – but the point is that we need high level, serious debate about the future of local government and the role that it should take in public life; particularly if Labour councils are to successfully plan for the future. What is more, if Labour in local government can demonstrate fiscal credibility in handing out the cuts, it puts the Party in a strong position heading into the next general election.
Some of this will be about showing what we would do differently or what we may reverse; whilst maintaining the Party's principles of social justice, strong communities and decency. Answering these questions, in short, will show how Labour would govern again. Conference 2012 gives the ideal opportunity to get the debate under way.
Laura Wilkes is a Policy Manager at Local Government Information Unit. She writes here in a personal capacity
More from LabourList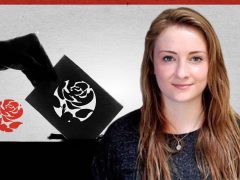 Comment
As a junior doctor working in the coronavirus wards, I have witnessed socialism in action. Health workers of…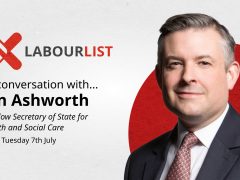 Video
Join us at 6pm on Tuesday, July 7th, for our latest "In conversation with…" online event featuring LabourList…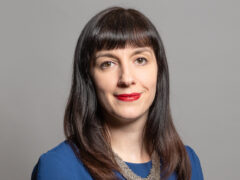 Comment
Rishi Sunak will deliver a statement in the Commons on Wednesday. Detail has been thin on the ground,…