The bar had been set high for David Cameron this morning: first by Ed and then by Boris. He knew he would be judged both by style and substance. And yet not unlike another leader mired in his own data he put in a soporific turn.
Each paragraph was obvious. Each turn of phrase predictable. Cameron even stepped on his own applause lines – continuing to speak after the clapping had started. An unusual technical failure for a usually assured performer.
Then there was the odd decision by the speechwriters to repeat the very language Labour likes to use as by-rote attack lines: "cruel Tories", "elitist Tories: old fashioned and out of touch", "harsh cuts" and "Plan B… it sounds so reasonable." Sure he gave a rejoinder to each one but the framing always began negative and the repeated and compressed nature of the listing left the listener with a stronger impression of the bads then the goods.
In fact, the use of lists was another odd call. This felt a lot more like a Gordon speech with a few more smiles and a few fewer stats. Not quite the storytelling and "let sunshine rule the day" that Cameron-who-connected with voters once upon a time would have recognised.
The epitome of this was his plea on jobs. Fearful that regardless of national figures people may not recognise the economic triumph of his double dip recession he pleaded directly: "and if you don't believe me just look at the job creation figures."
Ah, yes. An appeal to the public to believe the politician thanks to his use of statistics. Good luck with that.
Cameron was and remains the best asset of his increasingly re-toxified Party. But the guy we saw on stage today is eminently take-able by the Ed Miliband we all saw last week. He's just not as good as he used to be.
So what explains this sub-par performance?
I reckon the inspiration of this speech was Bill Clinton's star turn in Charlotte: explain hard policy and challenge your opponents arguments head on. But without the natural story telling, without the homely charm, without the sheer Bubba-ness of Bill our Etonian couldn't pull it off.
Marcus Roberts is the Deputy General Secretary of the Fabian Society
David Cameron, I've seen Bill Clinton. Bill Clinton was the leader of my side not yours. David Cameron, you are no Bill Clinton.
More from LabourList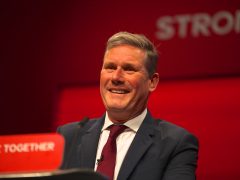 Daily email
Since becoming Labour leader, Keir Starmer has made consistent efforts to show that he is not Jeremy Corbyn…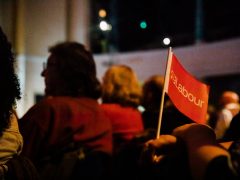 News
New guidance issued by Labour for selecting parliamentary candidates ahead of the next general election is set to…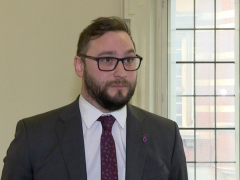 News
Christian Wakeford today defected from the Conservatives to the Labour Party. Some have wondered whether his politics fit…