In my family we are fortunate, only my children's grandfather is ever obliged to work on a Sunday and so for the most part at family get-togethers we can all be there.  However, this is not the case for many families on low-incomes.  Often weekends are spent with at least one family member out at work on any given day and the other parent providing childcare.  Over the long term children barely get to see their parents together and additional strain is placed on the relationship between the mother and father.
It has always been argued that provided a person works no more than a given number of hours per week it does not matter which days of the week they have off.  This, however, misses the value of people having the same day off together.  Quaint though it sounds, in the past Sundays were a time for rest and for spending time with family.  If Labour is serious about supporting families and seeking to reduce the number of family breakdowns it should be looking to put pressure on the Government to limit Sunday trading hours so that families can spend more time together.
In a 2010 report for the Department of Work & Pensions, parents stated that it was important for families to do things together outside the home, through holidays, short breaks or day outings. It was essential, they believed, for families to feel a sense of commonality from having done things together.  In addition to whole family time together, those questioned thought it was important for couple parents to go out together on a regular basis, in order to maintain their relationship.  None of this is easy to achieve if working on a Sunday is the norm.
In many ways it has become an issue of class.  The middle classes, who primarily work from Monday to Friday, argue for increased trading hours on Sundays so they can spend their leisure time shopping and eating out.   However,  it is low paid workers, especially shop assistants and restaurant workers who bear the burden of these decisions and their families who miss out on leisure time together.  The impact of this is felt by the community too as parents are increasingly obliged to provide childcare over the weekends rather than take part in community clubs and organisations.  Since 1994 an additional 421,000 people now work regularly on Sunday and most of these are low paid service workers.  Labour's vision of a One Nation Britain is no place for these double standards and all families, no matter their economic status, should have opportunity to spend time together.
Almost two weeks ago, David Lammy pointed out that families do not exist in a vacuum.  The British already work the longest hours in Europe and parents on low incomes face a difficult choice between being able to work enough hours to provide for their children and having enough time to care for them.  Labour needs to guard their right to take care of their own children and can do this by arguing for restricted Sunday working hours so that the distinctiveness of the weekend, as a time for family, is maintained.
Anna Townsend is a military wife and mother of two.  She is Labour candidate for Farnborough South in the County Council elections next May.
More from LabourList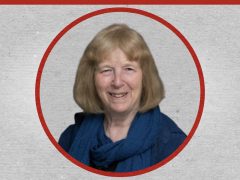 Comment
The national executive committee (NEC) met in the Labour borough of Westminster, the first time anyone has been…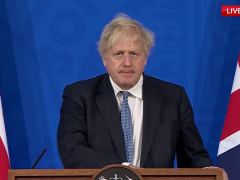 News
Three in five people feel that Boris Johnson should resign following the publication of findings relating to the…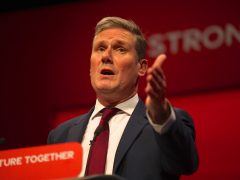 Comment
Below is the full text of the speech delivered by Keir Starmer in response to a statement from…