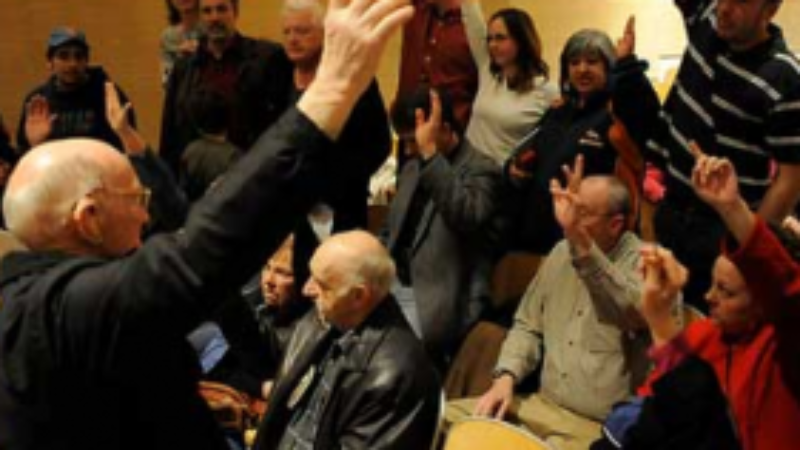 Jon Cruddas is Guest Editing LabourList this week, but I'm back briefly to talk about last night's events in Rotherham, which can't be allowed to pass without comment.
Sarah Champion was selected as Labour's candidate  for the upcoming by-election, which will take place in 15 days. Her bio certainly reads well, and those who I've spoken to who have met her seem confident that she will be an excellent MP.
Yet it's impossible to overlook the elephant in the room. Last night there was a substantial and public walk out at the selection. A significant number of Labour members (the reported number varies – 50/100/140) left the selection meeting in protest over the selection process. In particular there's a great deal of anger in the constituency that local candidates weren't shortlisted.
That's a refrain that anyone who takes an interest in Labour selections will hear time and time again.
Now let's be sensible for a moment. Sarah Champion runs a children's hospice in Rotherham. She may not live in the constituency, but she clearly spends a great deal of time there and will know the local area well. She certainly has a local link. But that doesn't seem to have placated the CLP, when a prominent local candidate was not, for whatever reason, shortlisted.
As I wrote last week, the party has made some positive steps on selections in recent months – but there's still a huge distance to go before Labour members trust the way selections – and in particular by-election sections are run. I hope (and want to believe) that this selection wasn't stitched up – and I'm assured that it wasn't. But the problem is that if it looks like a stitch up, and smells like a stitch up then it gets treated like a stitch up.
It's not good enough to simply avoid the blatant rigging of selections that were once rife in the party – there must be complete confidence in the selection process. And that will require greater transparency, as I argued last week:
Imagine being a member in a safe Labour constituency, with a retiring MP. Your best opportunity to influence Parliament comes a round only every 20/30 years by selecting the next Labour MP in an open ballot.
Now imagine having that choice taken from you, either by having the party impose a candidate against your wishes, or by giving you a shortlist that doesn't really give you a choice at all.
I see why people would be angry.
I'd be angry.
Clearly a significant number of people in Rotherham felt that their choice – a choice which doesn't come around often – has been restricted or removed. By introducing transparency into by-election selections members can at least hold accountable those who have made the shortlisting decisions that so often anger so many. Again, as I wrote last week:
The best way to ensure that choice is for transparency in selections to be absolute. The party should produce a selection transparency report after every parliamentary selection, stating who was long listed, who was shortlisted and what the final vote in the selection was. Additionally, the names of those who conducted the longlisting and shortlisting should also be made public, so we know who is responsible when things go awry.
But truth be told I'm no longer sure that increased transparency is enough to satisfy the deep and long lasting mistrust that has built up amongst Labour Party members towards the cetral party machine. It's time to consider whether or not the NEC should really be conducting the shortlisting meetings, or whether a mixed NEC/CLP panel might be more appropriate. And of course each selection that ends in acrimony is more grist to the mill for those who believe in primaries (I don't for reasons I'll go into at another time).
The issues around selections risk undermining what is left of the trust between the party in constituencies and those at the centre. In a few weeks, with by-elections out of the way but before the rapid increase in the pace of selections next year, LabourList will be returning to this issue, and asking you what the right way forward us.
But regardless, what we saw last night can't be repeated.
In the Labour Party it doesn't matter whether selections are stitch ups or not anymore – perception is everything.
And last night's selection looked awful.
More from LabourList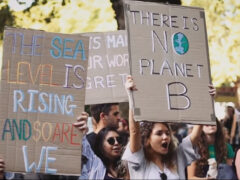 Comment
If the past two years have taught us anything, it is that there is still a lot of…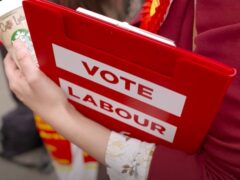 News
Aspiring Labour MPs can now apply for selection in all remaining seats without prospective parliamentary candidates, with the…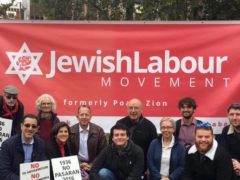 News
An academic and former Labour councillor who called for someone to "blow up" a one-day conference planned by…