During the 2010 general election campaign, and for a year or so leading up to it, a standard issue question fired off by the media was, "What impact will the internet have on the outcome of the general election?"
Iain Dale and I discussed it for an hour at the BBC College of Journalism, hardly ever in disagreement in spite of the differences in our politics.
I also discussed the matter on Sky News with Tim Montgomerie one blurry Saturday morning. Again, we echoed each other closely: the web would not – would never – be the deciding or even defining factor in determining the outcome of a general election.
Those big elections, we tended to agree, would always hinge on key issues and, to a slightly lesser extent, personalities. Jobs, schools, hospitals, wages, foreign policy – those things matter. Strength, trust, clarity, resilience in leadership – these attributes will always be important too.
While the internet was a still a new-ish tool to understand and to harness in electoral politics in 2010, most people felt it would not set the tone of debate, nor would it alter the general course of a national election.
So it proved.
And yet, two and a half years later, the still rapid development of the web is again playing a role in our national, and indeed global, discourse about how we conduct our politics.
After the impressive innovation of the 2012 Obama campaign, the role of digital engagement in politics is firmly back on the agenda.
Google and CNN recently hosted a discussion on how the various presidential campaigns built digital tools to improve their fundraising and Get Out The Vote operations. Forbes published analysis at the end of the cycle calling 2012 "the first digital election". The Harvard Business Review also got stuck into the mine of data. And Time magazine's summary provides all the numbers you need on Obama's digital mobilisation: £690m raised online; 45 million Facebook likes; 358,000 real world events organised through the Dashboard technology; and more.
At LabourList, too, Mark has been diligent in championing the need for Labour to continue to improve its online organising and its emails, suggesting Brewer Street could do with a big beast like Alastair Campbell to beef up e-communications.
More recently, he's highlighted the role of Matthew McGregor in directing Obama's rapid response team in the US and called on the party to hire him to run digital operations. Anyone who knows Matthew will know he's one of the most impressive campaigners out there. His involvement would unquestionably be a boon for Labour.
All of this debate is well and good. Political parties should be looking to improve their digital communications. There is a huge opportunity for individual politicians, in particular, to harness the open nature of the web to interact with members of the public, to answer their questions, to recruit and mobilise volunteers – as Stella Creasy has done so effectively over the past eighteen months.
What concerns me, though, is that in the haste to think about how the internet can inform and inspire our politics specifically, we are missing some of the broader cultural and social trends that underpin why the internet has become such a powerful tool in the first place.
First, and most obviously, many people have lost trust in the large, often faceless and remote institutions that once were the backbone of our establishment.
As YouGov's recent "Trust Tracker" showed, there is diminishing trust in every former pillar of our society – from family doctors, to judges, to news journalists, to politicians on both sides – except for people in large businesses who were already at a very low bar.
This is significant in understanding the role of the internet in society and in politics because Web 2.0 generally, and social media in particular, are self-selective – that is, people choose their own digital content, news, politics, and even social networks based on their pre-existing views, interests and relationships.
This is a good and a bad thing.
Self-selection allows individuals to bypass many of those remote institutions that have done so much to destroy trust in our society. People are now free to choose to access information, commerce and even public services from those organisations or individuals with whom they already have a relationship of trust, leading to potentially even stronger bonds.
But for people in politics, self-selection can lead to a dangerously closed culture that cuts many campaigners off even further from the people they seek to serve, exactly because they gain information and views from too narrow a cross-section of society based on their pre-existing interests. In practice, digital media can therefore entrench closed political networks and mindsets, rather than open them.
As I wrote in a long-ish piece in the last edition of Total Politics, this can lead to a dynastic, self-preservationist and even somewhat timid culture that shuns innovation and new voices. That is not how the rest of the country operates, and it is dangerous for our politics.
These frustrations are also articulated in Joe Hayman's book British Voices. There, I rambled:
"there's still the same group-think that there was when people were meeting in smoky pubs in Westminster. I follow Westminster journalists and they all follow each other – they don't follow John who lives in Stockport. Until [the internet] leads to a revolution in housing or social care, it is not going to be the great democratising tool it's held up to be. Until it translates into people feeling like they've got more power in their life, they'll continue to be angry."
As the Labour Party promises new policies in 2013, it should also seek to apply some of these broad cultural lessons to improving its organisation. There are three things the party can do right away.
First, CLPs around the country, as well as the party centrally, should seek to better understand supporters. How would they like to contribute? What unique skills do they have that they can bring to the table? What type of political or social events might they like to attend, or host? Digital engagement is key to learning more about the people the party seeks to bring on board, and then keeping them motivated.
Second, they should remove as many of the practices that are prohibitive to involvement as possible, and encourage autonomy and expression, online and off. That means losing some of the stuffy GC meetings and giving members the tools and templates to run their own campaigns, street-by-street, in the communities they know best and on the issues that matter most to them.
Third, they should remove some of the politics from their digital communications. The party's Facebook page, for example, is bannered by an image of young people knocking on doors. Great, but that's a very niche thing to do, even for the politically motivated. How about a photo of people laughing and interacting, or a visualisation of what the party stands for or has achieved for the country? How about some behind-the-scenes photos and unique invitations?
Elements of the party's digital output have improved immensely over the past few months, but a text, email or phone call from a volunteer when I've personally been affected by government policy, and at a time other than election time, would enthuse me more than a seemingly random missive which is in fact in response to a remote statement in parliament. That's the sort of user-led approach that only an organisation in touch with its people can adopt.
These changes are relatively minor, but each might do a little to help make the party more open, more accessible to people who don't already share our obsession with politics. They would apply learning from cultures and sectors away from politics that are better at understanding their target users. And they would help achieve something everybody wants: making the weird world of politics more relatable, more real, to people.
More from LabourList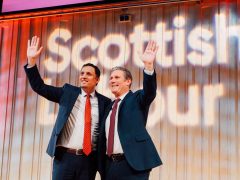 Daily email
Rutherglen: Will Labour win – and would it really signal Scottish revival? Starmer is hitting the campaign trail…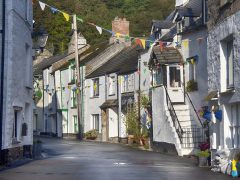 Comment
Labour has promised a 'Take Back Control Bill' in the first King's Speech. Aimed at England, it must…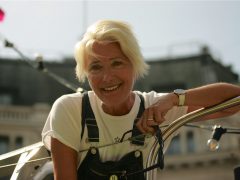 News
Almost 100 climate activists, experts and campaigners from around the world have written to Labour leader Keir Starmer,…