Today's news
Everyone at Movement for Change wishes David Miliband well in his exciting new role.
As David stated in today's letter of resignation, his new role as President and CEO at the International Rescue Committee brings together his personal story and political life, giving him a global platform to change things for the better.
David has always been passionate about making a difference in public life. It's the reason why he piloted Movement for Change during the Labour leadership campaign and then launched it with Ed's support as a national organisation in February 2011.
Many people have been in touch to wish him well and ask whether he will continue his hands-on support of Movement for Change's Community Organising work across the country.
The short answer to this is yes.
As our founder, David has been instrumental in our launch and development to date.  He is an active member of our Board, and he will continue in that role, as he has made this clear in singling out our work in his letter to South Shields CLP members.
Speaking this morning, David said:
"Movement for Change has played a major role in revitalising grassroots politics across the country. I am more committed than ever to Movement for Change and its community-based approach to politics. I believe it represents the future of politics in Britain."
Our vision is to build a movement of people who use the power of Community Organising to make change happen. The breadth and depth of support that Movement for Change has across the Labour Movement puts us in a strong position to realise this going forward.
Our work
David, our Board, elected National Committee and I are proud of what the organisation has already achieved.
In the past 12 months alone, Movement for Change activists have launched a national series of actions on payday lending and fair credit with Ed Miliband and Stella Creasy and furthered our Living Wage work with Labour Students, Rachel Reeves and Unison. Having attended our residential training last March, activist Ewan Moor has won a national award for leading a broad coalition of Labour and community members to launch innovative work on tenants' rights.
We've also been busy building capacity for the Labour Movement by attracting new activists and winning change in Tory-held areas.
I believe passionately that there are no no-go areas for our kind of politics, and Movement for Change will continue to lead Community Organising work in "unwinnable" areas as well as our traditional heartlands.
Our position working across the whole of the Labour Movement has allowed us to seek out new leaders in surprising places, showcasing the potential of Community Organising to strengthen Labour beyond areas of immediate electoral priority.
Working alongside Arnie Graf, this year I have run workshops for Labour Party staff to explore the relevance of Community Organising techniques to their electoral strategy.
Meanwhile, Movement for Change's team of professional Community Organisers has trained more than 2,000 community activists in how to get organised and win change at a local level. From Glasgow to Southampton and Swansea to Sheppey, we are making an impact.
The practical support we have received from Unite, Unison, Usdaw and Community trade unions, and Members across the PLP, has helped us to expand our work regionally. This trend will continue apace in the run-up to Labour Party Conference.
Our future
Movement for Change will enter the second phase of our development over the next few months.
Our team is growing, we are organising in new areas and in June 2013, we will be launching a new online hub to link activists across the country.
A dynamic online platform, it has been built specifically for the Movement for Change network using previously unavailable Nationbuilder technology. It will help connect hundreds of local communities and be a huge boost to way we organise.
If you're interested in taking action to win change on the issues you care about, there has never been a better time to get involved.
Kathryn Perera is the Chief Executive of Movement for Change, the home of Community Organising in the Labour Movement. 
More from LabourList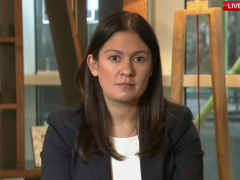 Video
Trevor Phillips on Sunday MPs paid tribute to Conservative MP David Amess, who was killed on Friday. Shadow…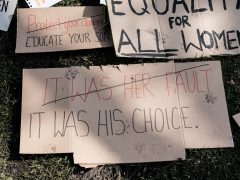 News
Exclusive new polling by Savanta ComRes for LabourList has revealed that UK adults are supportive of the move…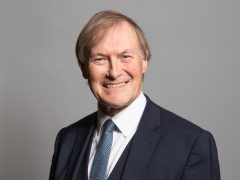 News
Sir David Amess, the 69-year-old Conservative MP for Southend West, has died after being stabbed several times at…