Following George Osborne's budget, there was much in the media about the 'March of the Makers'. For those who may have missed out on this brave exhortation to Britain's manufacturers, here is a slogan invented by Government to show that it has moved on from its love affair with bankers and financial services.
For nearly six hundred workers in Maltby,  South Yorkshire it won't be so much the 'March of the Makers' , more a march to the nearest Job Centre, as Maltby Colliery ceases production after nearly a hundred years and hundreds of skilled jobs and trades are lost in an industry now in near terminal decline AT THE END OF THIS MONTH .
Modern mining is a highly technical, skilled operation, and what is more it can be clean. Britain could have been ahead of the rest of the World in developing clean coal technology and carbon capture for export. But this Government has turned its back comprehensively against it. The long hoped for Combined Heat and Power Plant planned slap bang next door to Hatfield Colliery in Ed Miliband's constituency, received enthusiastic backing from the EU which said that it was the most advanced of its type in Europe. But when it came to match funding from the British Government for the company, Powerfuel Ltd, that wanted to build the plant which would have employed hundreds of workers in a state of the art power station, the investment wasn't forthcoming.The project died.
Britain has an unenviable record in allowing great industrial and manufacturing projects either to go to the wall or be starved of new investment, from Swan Hunter shipyard under John Major to Sheffield Forgemasters under David Cameron.  But the closure of Maltby Colliery in South Yorkshire underlines the shocking gamble that successive Governments, but particularly Tory Governments have played with energy supplies and diversity of energy supply.
This winter upwards of 45% of our electricity will have been generated by coal. That percentage is set to diminish over time, because old coal powered plant is closing and Ministers have refused to invest in new clean coal technology. However, even now barely ten per cent of coal supplied to British power stations is domestically produced – the rest is imported, as if course gas, and will increasingly, be oil. However unfashionable it may be, we still need British coal for power generation.
Local MP, Kevin Barron, who worked as a miner at Maltby Colliery before being elected to Parliament hopes that plans to 'mothball' the pit can be successfully challenged. I hope he is right, and I hope that the Labour movement gets behind him, the National Union of Mineworkers and the local community. For if Maltby shuts there will be three operational deep mines left in the country, and it will become increasingly difficult to find the skilled workers needed for an industry that has in recent years enjoyed something of a revival. Daw Mill, the most productive mine in the country closed last month as fires raged out of control underground.
Some battles can be won even in Opposition. Stoke on Trent  MP, Tristram Hunt, has just succeeded in gaining important Budget exemptions over exorbitant fuel costs for the ceramics industry, not only helping to safeguard several thousands of  jobs in the industry – but helping to breathe new life into a World famous British industry.
In recent weeks, Labour has announced new policies aimed at developing regional investment banks, based very much on the powerful German model, and aimed at giving investment to the 'makers'. We now need a powerful manufacturing and industrial policy, and we need to start by ensuring that the best of what we already have is maintained and expanded.
More from LabourList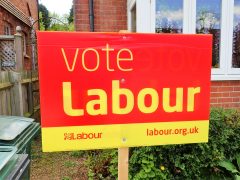 Comment
Rishi Sunak announcing a windfall tax on oil and gas firms this week is a clear vindication for…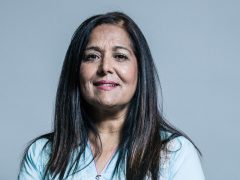 Comment
Boris Johnson's Conservative Party won a mandate to 'level up' the UK at the 2019 general election. The…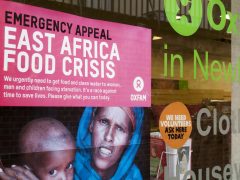 Comment
Someone in East Africa dies of hunger every 48 seconds. This is the result of the imperfect storm…