There has been much anger and consternation about Labour's plan to abstain on today's jobseekers (back to work schemes) bill (incidentally, it's widely being called a "workfare" bill, but it's far more complex, and includes far more programmes than that).
I don't have a particular problem with sanctions being levied against the small minority of people who refuse to look for work, as long as those who have tried to seek work are not penalised and those who the economy is unable to employ are not treated as "skivers", when they are anything but. If someone has persistently refused to look for work, and fails to take work that it offered to them (at the minimum wage), then there should be (a limited use of) sanctions (as was the case – for example – in Labour's Future Jobs Fund, and would be the case under Labour's compulsory job guarentee).
To do otherwise would be to undermine trust in the welfare system.
And yet – there has to be more coherence to Labour's approach to welfare and unemployment. Today, Labour MPs will abstain on the bill brought before the house designed to clarify the sanctions regime across a range of government welfare programmes. In return for allowing the bill to be "fast tracked", Labour has extracted concessions, including a full review into the sanctions regime (which may help deal with some of the problems outlined below), and maintaining the right of appeal for all of those who have been wrongly sanctioned.
And that's better than nothing. But lets consider the case of the Work programme – which is clearly the main focus of the Bill, as it's mentioned prominently in the accompanying explanatory notes.
Only a few months ago, Labour put forward a motion in the Commons that said:
This House notes that only just over two in every hundred people referred to the Work Programme in its first year have gone into work; further notes that it has delivered a worse outcome than no programme at all
The Work programme is – in words drafted by the Labour Party – "a worse outcome than no programme at all". And yet today Labour will tacitly endorse a sanctions regime that includes the Work Programme. Liam Byrne set out his case here yesterday afternoon, but saying Labour "won't be voting for a bill that is rammed through the House at lightening speed" means little if the alternative is Labour abstentions leading to an inevitable government victory.
So to be clear, Labour believes that the Work Programme is worse for jobseekers than leaving them to their own devices, but anyone who decides that they'd rather be left to their own devices and try to find work on their own, should still be sanctioned.
There's a place for sanctions in any system, and Labour have extracted some worthwhile changes to the Bill that will go through the house today – but allowing people to be sanctioned for failing to take part in a scheme that is actively against their interests is perverse.
As is drafting emergency legislation explicitly designed to continue penalising such people.
As is seeing the flaws in a system and abstaining on a vote, rather than opposing.
More from LabourList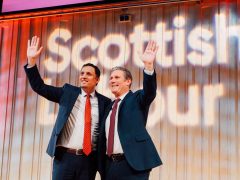 Daily email
Rutherglen: Will Labour win – and would it really signal Scottish revival? Starmer is hitting the campaign trail…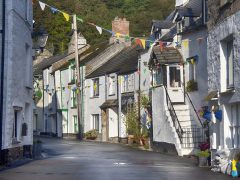 Comment
Labour has promised a 'Take Back Control Bill' in the first King's Speech. Aimed at England, it must…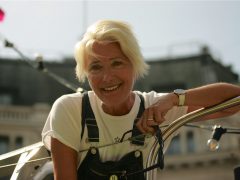 News
Almost 100 climate activists, experts and campaigners from around the world have written to Labour leader Keir Starmer,…