This Thursday will see local elections in all 27 English counties, eight unitary authorities and one Welsh authority. There are also two mayoral elections in Doncaster and North Tyneside. Last time around in 2009, it was not a pretty picture for Labour. We lost control of our remaining counties in Derbyshire, Lancashire, Nottinghamshire and Staffordshire and had significant losses in Cumbria, Lincolnshire, Norfolk, Suffolk, Warwickshire and Worcestershire. Just a year before the General Election of 2010, these results gave an insight into just how dissatisfied the electorate had become with Labour.
Fast forward to 2013; we are more than half way through the Coalition's term in office and the landscape is very different. Nationally, we have just narrowly avoided a triple dip recession and the Government are implementing monumental changes to our system of welfare. Locally, councils are being forced to make the biggest budget cuts of a generation, which is having a significant impact on the services and benefits that individuals and communities receive.
Given the current context, and the fact that the Tories hold almost all of the counties, Downing Street will be watching these elections closely as a test of public opinion on their performance. But let's not forget that more often than not, local elections are fought on very local issues and the state of politics locally. We also know that UKIP have upped their game; this time around they are standing 1,734 candidates. So perhaps these elections will tell us more about how the electorate feel about their local services and how satisfied they are with their councillors, and the alternative, locally.
These elections give Labour the opportunity to present a our One Nation vision on the doorstep, and if we get this right, we should expect to pick up a fair few seats. A good result for Labour would see us taking back the majority of the 291 councillors we lost in 2009. A great result would be taking back control of key areas in the East Midlands and making inroads in some of the many Tory strongholds, such as Kent, Essex and Hertfordshire. With this in mind, here are the 14 councils that Labour should be watching on Thursday.*
The councils Labour should watch
Cumbria Has been No Overall Control since 2001, and a history of returning this sort of result – the last time Labour won control of Cumbria was in 1997. But in 2009 Labour lost 15 seats to become the second largest party, so we should expect to win some of these back. Currently on 22 seats, in order to take control, Labour would need to win an additional 21 seats. This will be tough as the Tories currently hold 39 and would need just 4 additional seats to take control 
Derbyshire Labour lost 16 councillors in 2009, with the Tories taking control of the council. This was a bad result for Labour; Derbyshire is traditionally a Labour stronghold and had only been Tory controlled once previously in the last 40 years. In order to take control back, Labour will need to win an additional 9 seats.
Durham Formed as a new unitary council in 2008, Labour won 67 seats to take control of the council. We don't expect to lose control here, but as the first election of the unitary was in 2008, any significant swing to, or from Labour could be an indicator of how well the Executive has been performing
Essex We lost 12 seats here in 2009, and currently have just one seat on the council. A decent result for Labour would be to build back the 12 councillors we lost in order to weaken the Tory majority. We need to start making gains in places like this if we are to win in 2015 
Kent Another Tory stronghold – but we did lose 18 seats in Kent in 2009. Currently, 71 of the 84 seats are Tory held. Winning back those seats to form a decent opposition would represent a good result for Labour.
Lancashire We lost 27 seats in Lancs in 2009 to give the Conservatives a majority. This was a bad result for Labour; the last time a Tory majority was elected here was in 1977. We currently have 17 councillors and in order to take back the council, Labour need to win an additional 25 seats. We should expect gains here.
Lincolnshire Another Tory stronghold – they have 61 of the 77 seats. Labour only holds five seats. A good result would be winning back the 15 seats we lost in 2009 to form a sizable opposition party 
Norfolk We lost 19 councillors in Norfolk in 2009 to give the Conservatives 58 of the 84 seats available. Labour currently holds five seats. Much like the analysis of Lincs and the other Tory strongholds, a decent result in this Tory authority would be to take back the seats we lost to form a decent opposition party
Northamptonshire We lost 14 councillors here in 2009 to give a Tory majority of 56. Labour did control Northamptonshire between 1993 and 2005 – so this is somewhere we can win. Labour currently has just 6 councillors; so it is highly unlikely that we'll be able to take control this time around. However, given the fantastic result in the Corby and East Northants by-election, we should expect to make gains here, with a view to taking the council back in the near future. This is a key area for Labour and as Andy Sawford said on being elected to Parliament in November: 'the road to Downing Street runs through Corby'
Northumberland Elected as a new unitary authority in 2008, Northumberland is currently No Overall Control. The Lib Dems are the largest party with 26 Councillors. Labour and the Tories have 17 councillors each. It is anticipated that the council will remain in No Overall Control, but if we are able to reduce the Lib Dem vote, there is a chance Labour could become the largest party
Nottinghamshire We lost control of the council to the Conservatives in 2009, after losing 22 seats. We currently have just 16 seats. This was a shock result for Labour; in the last 40 years the Tories only took control here once before. In order to take control of the council Labour needs to win an additional 18 seats, to give a majority of 34. The Tories currently hold 35 seats. We should expect to make gains here and taking back the council isn't out of the question
Staffordshire Labour lost control of the council to the Tories in 2009 after losing 29 seats to leave us with just three. It is unlikely that we will take the council back this time, but we should expect to make gains. In order to take control we would need to win back the 29 that we lost in 2009, to give a majority of 32 seats. An outside chance; maybe?
Suffolk We lost 18 councillors here in 2009 to give the Conservatives a much stronger, 55 majority. We currently have just 4 councillors. A good result for Labour would return some of those 18 seats lost, back to us
Warwickshire In 2009 we lost 12 councillors to enable the Tories to take control of the council from No Overall Control. They currently have a majority of 38 and we have 10 Labour councillors. In order to win Warwickshire, we would need to make 22 additional gains – this is unlikely, but we should expect to make some gains
* Every effort has been put in to making the figures accurate, but if they're not, let us know
More from LabourList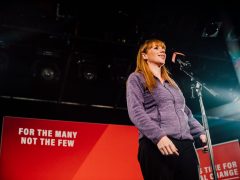 News
Labour's deputy leader Angela Rayner has launched a series of councillor training sessions with the aim of boosting…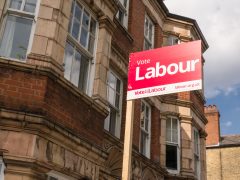 News
Submissions closed at 5pm today for those wanting to respond to the call for evidence put out by…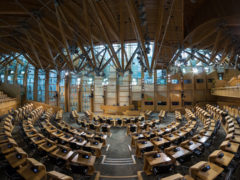 News
Scottish Labour has confirmed that it will be seeking support from other parties and tabling a motion of…