By Professor Claire Annesley
In Manchester, Tooting, Bedford and Birmingham Ed Miliband has set out his vision of One Nation: a place 'where everyone has a stake', where everyone 'mucks in' to create 'a country where prosperity is fairly shared.' It is, he said to the Fabians earlier this year, a country that is no longer 'divided by class, race, gender, income and wealth'. Yet while Miliband's One Nation speeches have elaborated on the problems and solutions of Two Nation divisions around rich-poor, north-south, old-young, powerful-powerless, local-immigrant, he has so far remained silent on gender. As Ivana Bartoletti and Sarah Hutchinson have argued, there is massive danger associated with treating gender equality as an afterthought and not listening to how policy affects and appeals to women differently – and acting on it.
Women are acutely aware of the devastating impact that Coalition Government's austerity policies are having on women's income, jobs and gender equality more generally. The House of Commons Library analysis finds that 76% of revenue raised by HM Treasury through benefit cuts and tax increases since June 2010 comes from women and the UK Women's Budget Group calculates that women are hit harder by benefit cuts and tax increases – and that they benefit the least from the Chancellor's tax giveaways such as the fuel duty and changes to the tax threshold. While men's unemployment has started to fall in recent months, women's is stuck at a 20 year high.
To put it in One Nation terms: men and women do not have an equal stake and prosperity is not fairly shared. Gender inequality is getting worse, not better in the UK. So it is imperative that the One Nation Labour project does not deal with gender as an afterthought. At the same time, One Nation Labour cannot rely on the approach to gender equality taken by New Labour. While I would agree that Blair and Brown's governments were 'the most feminist in history', they supported a version of feminism which had clear limits. New Labour made massive progress in compensating women for their low incomes, boosting women's employment – especially in the public sector – and helping them to combine work and family life. But men were pretty much left out of the project of gender equality. Women got 52 weeks' maternity leave, men got 2 weeks' paternity leave.
One Nation Labour's approach to addressing gender inequality must find a way for men and women to 'muck in' together so that they can share prosperity as Britain moves into economic recovery. Action is needed in three areas: the economy, in families and in political life.
Women made up 66% of employees in the public sector, but many of these jobs are gone for good. There is a danger that women will not benefit equally from economic recovery if there are no replacement jobs for them. The focus so far has been on boosting employment opportunities through investment in infrastructure – roads, rail and broadband. But given the very gendered occupational segregation in the UK this is a policy to create 'jobs for the boys'. One Nation Labour could propose a strong commitment to promote women into traditionally male apprenticeships and occupations – and men into female ones. It could also broaden the narrow definition of infrastructure to include social infrastructure such as universal, affordable child care, investment in skills and human capital.  Only if men and women muck in together in paid employment will they prosper on equal terms as we move into recovery.
However, Women continue to be the primary carers for children and other adult dependents. This restricts their capacity to enter paid employment on equal terms to men and it reinforces gendered occupational segregation. To overcome this men and women must 'muck in' together to share caring work. One Nation Labour could achieve this by learning from countries like Sweden. The evidence there is that men's take up of parental leave is higher if they have an individual right to leave – say two months – and if it is allocated on a 'take it or lose it basis'. Men are also more likely to take leave if it is compensated at a rate close to their salary as families cannot afford to lose the higher income when a new child comes along. Encouraging men into caring roles would also boost the 'ethic of care, compassion and co-operation' that Ed Miliband has talked about in his One Nation speeches. This important ethic should not be restricted to the NHS but should permeate our whole society.  An argument coming from Sweden is that male politicians' experience of caring leads to a change in policy priorities and, ultimately, a more 'empathetic state'.
Finally, men and women need to 'muck in' together to secure equality of political power from the very top to the very bottom. Labour's All Women Shortlists have proven to be an effective way of securing high levels of women's representation in Parliament. But a more truly equal gendered distribution of power cannot stop there. In power, a One Nation Labour government must ensure equality of representation in cabinet and across government – not just inclusion of a few women – to make sure everyone has a stake and all voices are heard.  Governments as diverse as France, Spain and Chile have secured parity governments and One Nation Labour government could do the same – especially as Ed Miliband now has free rein to make his cabinet appointments.
But we cannot wait until 2015 to share power. Until then, it is essential that both men and women 'muck in'  to define One Nation Labour. Miliband's Labour must make sure that men and women's voices are shared and heard in the process of redefining Labour for the recovery and beyond. If One Nation is a country 'where everyone has a stake', and everyone 'mucks in' then this must be in economic activities, social roles and in the decisions that shape the party and government. Only this will lead to a One Nation, 'a country where prosperity is fairly shared' between men and women.
More from LabourList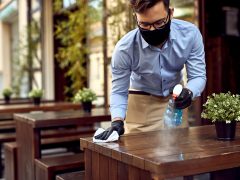 News
Analysis published by the Labour Party has found that millions of people across the country are working without…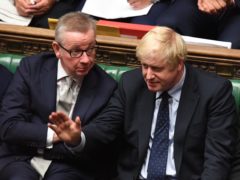 News
Angela Rayner has declared that taxpayers' money is not a "personal cashpoint" for ministers after emails revealed that…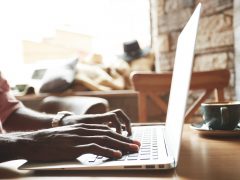 Comment
UK employees have long been subject to a notorious 'long-hours culture'. In 2019, UK workers were already working…